11 Black Romances From TV and Movies That Taught Me How to Love
Beauty is in the eye of the beholder, and for Black audiences, seeing the beauty of our lives and stories represented on screen serves as a reminder that Black is beautiful. We all love to watch stories of courage, strength, family, and, most importantly, love, but these stories hit a little different when the subjects are dripping with melanin.
Throughout the years, we've been blessed by creators who have showcased Black love on the big and small screens. Although not an easy undertaking, they have successfully displayed the complexities that make Black love so wonderful and left a lasting impression on audiences of different backgrounds. These film and television show romances illustrate how raw, complicated, and outwardly passionate Black love can be. Here is a look at 11 memorable Black romances that taught me how to love.
01
Disappearing Acts: Zora and Franklin
Zora (Sanaa Lathan) and Franklin (Wesley Snipes) have a relationship that burns fast, driven by passion from the start. They jump in before they really know about each other's baggage, which leads to a turbulent relationship. After the passion dies down, the couple is left to face their issues head-on. This love story isn't told in a traditional fairy tale way — it depicts a realistic approach to struggle, commitment, and love.
02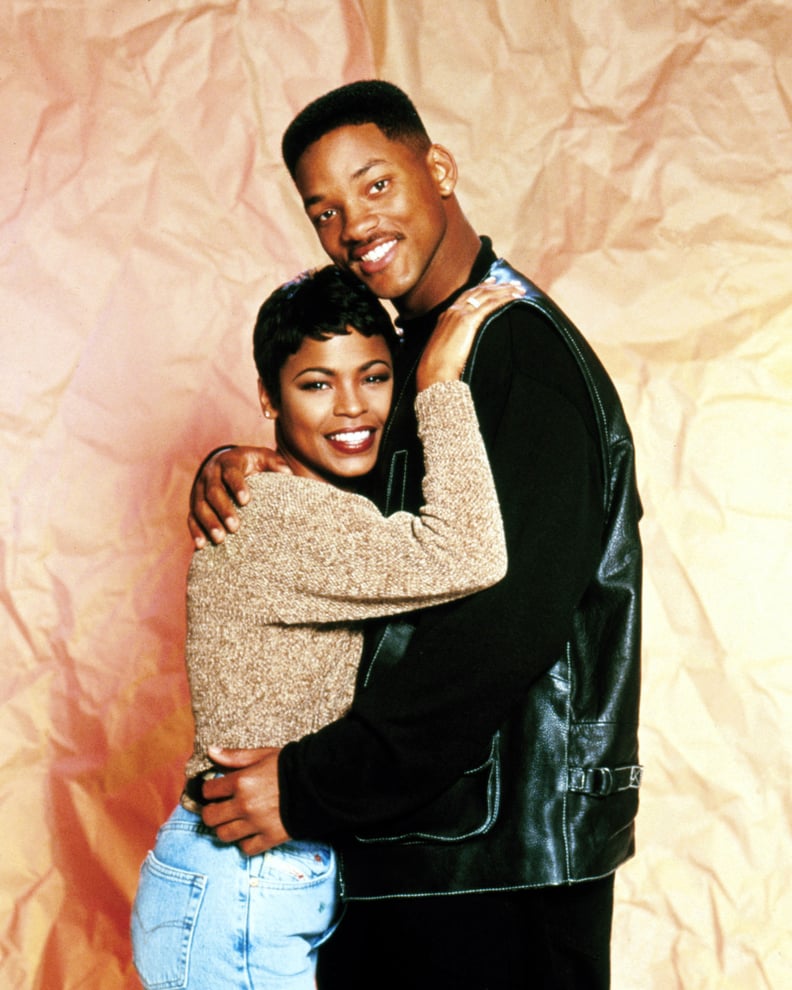 The Fresh Prince of Bel Air: Will and Lisa
Will (Will Smith) is something of a ladies man before he gets serious about Lisa (Nia Long), and it was nice to see Will find someone that he really cared about. We saw a goofy, irresponsible guy grow up before our very eyes. Even though they didn't get married in the end, it was undeniable that Will and Lisa's love for each other is what they need to realize the best in themselves.
03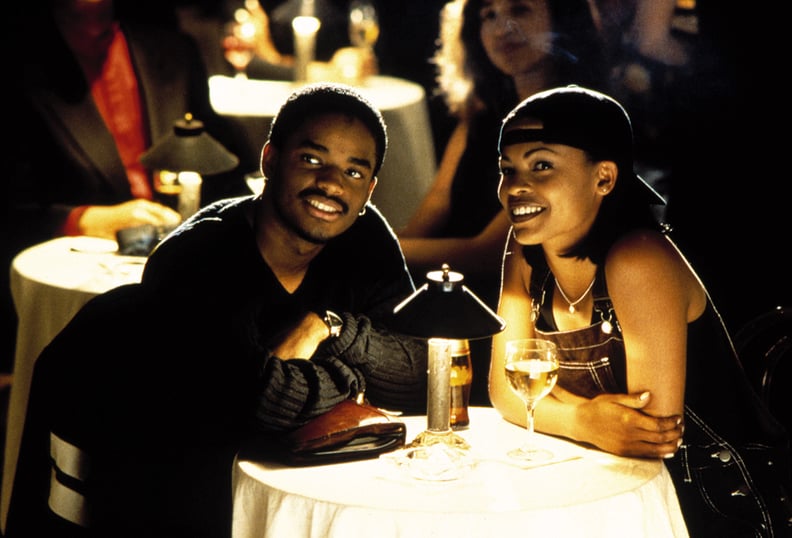 Love Jones: Darius and Nina
Creatives Nina (Nia Long) and Darius (Larenz Tate) meet at a bar and end up sleeping together that night. What starts as a casual fling turns into something more, but Nina's friends have their own opinions. Now forced to backtrack and slow things down, the two must confront their feelings and figure out if they're truly meant to be.
04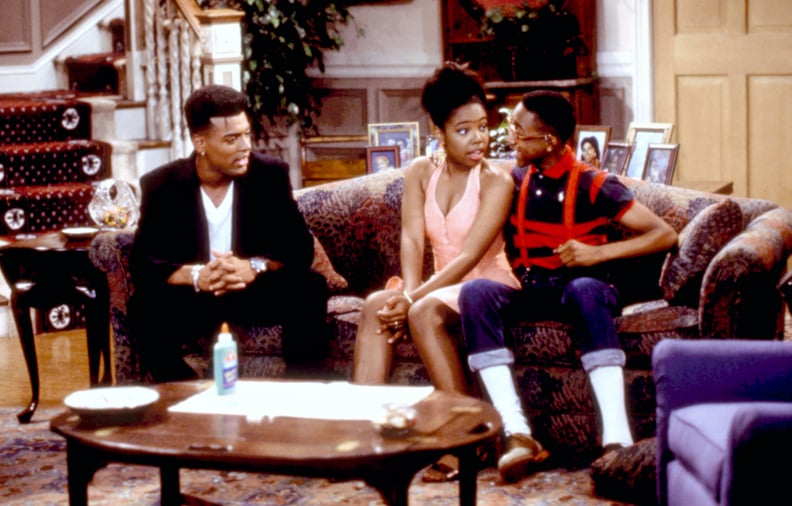 Family Matters: Steve and Laura
Family Matters is still one of the best examples of the Black family represented on television. This show gave us a look at love in various stages, from Carl and Harriet maintaining their marriage to Mother Winslow finding love after the death of her husband. The biggest love story, of course, is Steve Urkel's (Jaleel White) relentless pursuit of Laura Winslow (Kellie Shanygne Williams). While their dynamic might be considered creepy by today's standards, at the time it felt more like a lesson that persistence pays off in the end.
05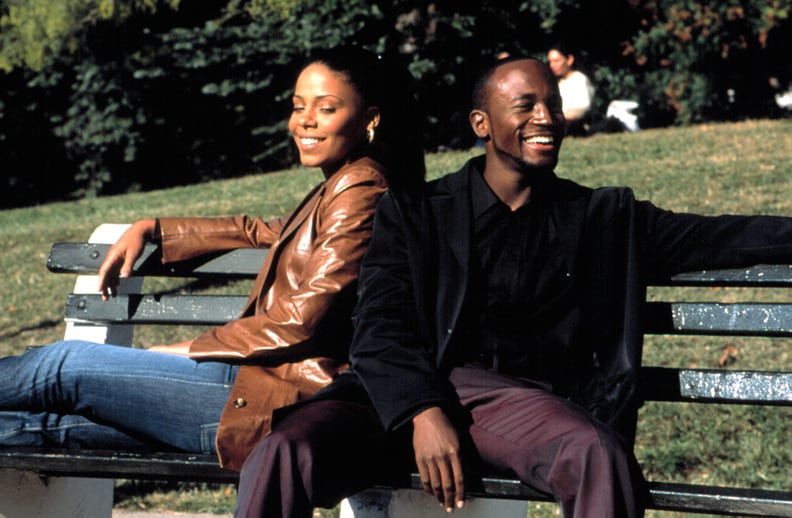 Brown Sugar: Sidney and Dre
Sometimes you have to almost lose someone to realize who you really love. Such is the case for childhood friends Sidney (Sanaa Lathan) and Dre (Taye Diggs). When Dre gets ready to marry, the reality of Sidney's feelings for him begins to surface. The same happens to Dre when a new man comes into Sidney's life. After both relationships fail, Sidney and Dre finally get the courage to share their true feelings for each other — feelings we knew they had all along.
06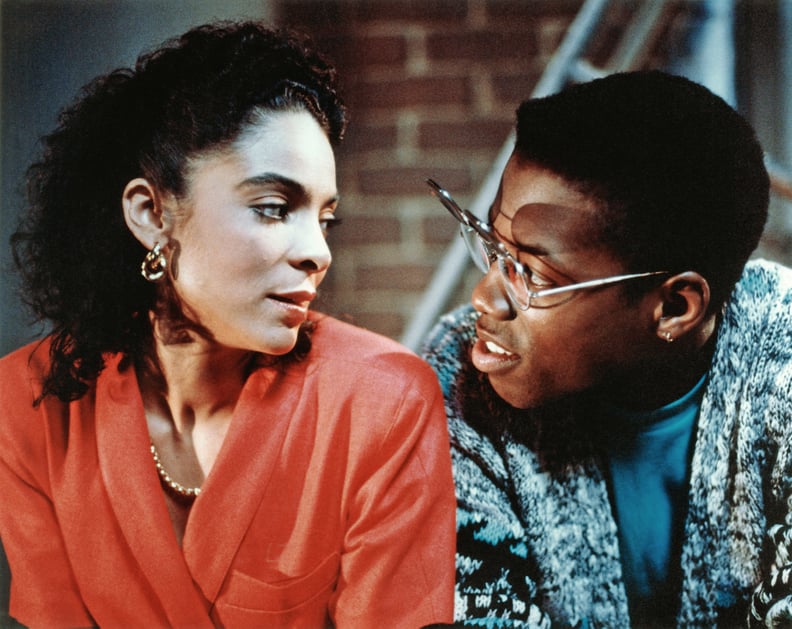 A Different World: Dwayne and Whitley
From disgust to love, Dwayne (Kadeem Hardison) and Whitley (Jasmine Guy) go through it all. When the series began, nobody would have guessed that down-to-earth Dwayne Cleofis Wayne would win the heart of spoiled brat Whitley Gilbert. But, as the saying goes, opposites attract. Their love shows how much work it takes to maintain a relationship, and how rewarding that work can be.
07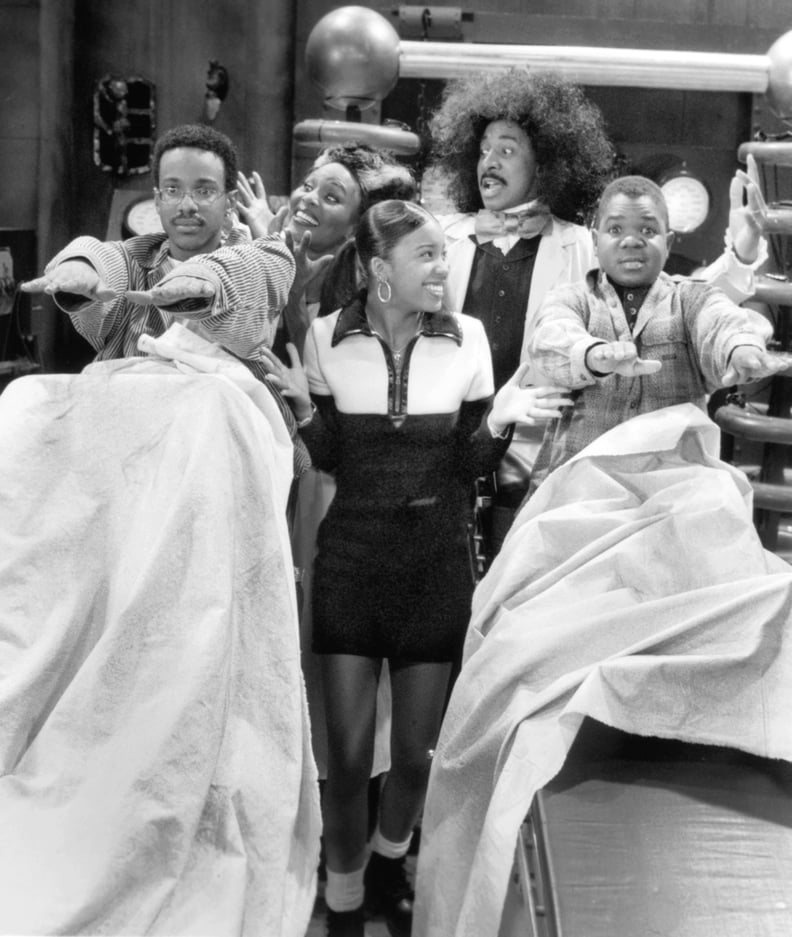 The Parent 'Hood: Robert and Jerri
Through five seasons, I watched as Robert (Robert Townsend) and Jerri (Suzzanne Douglas) balanced their love while raising four children. They offered yet another example of how communication, love, and respect work as key ingredients for a healthy and happy home.
08
Love & Basketball: Monica and Quincy
Growing up as next-door neighbors, Monica (Sanaa Lathan) watched as Quincy (Omar Epps) dated a parade of different girls. Despite their mutual basketball skills, no amount of training could prepare them for the ups and downs of their relationship. It's ultimately Monica who put it all on the court and challenges Quincy to put aside pride and follow his heart.
09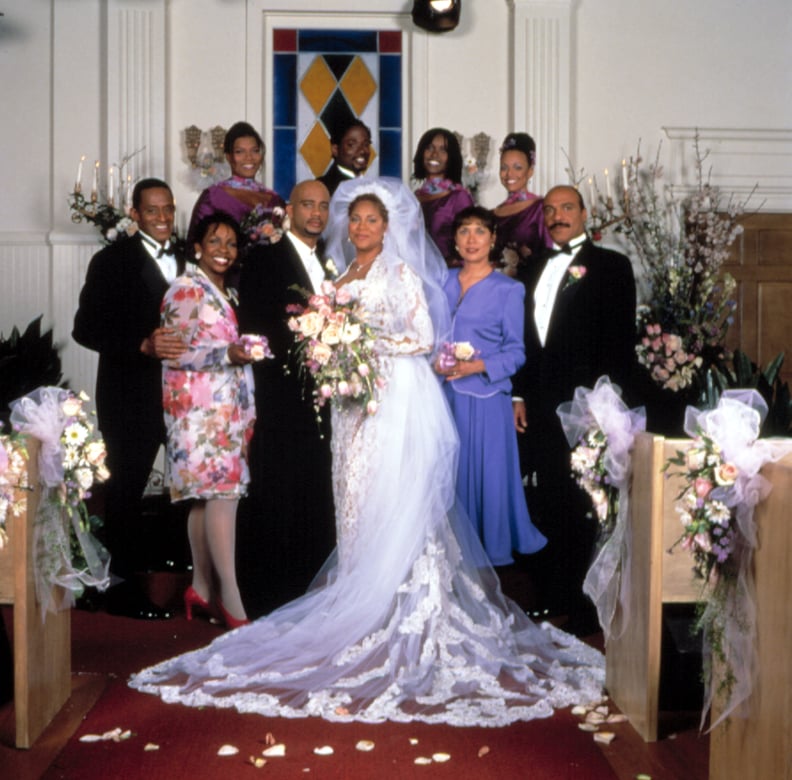 Living Single: Obie and Synclaire
Love is powerful and passionate. But, in the case of Overton (John Henton) and Synclaire (Kim Coles), it is corny and sweet. Their simple and kind ways of showing their affection became an important part of the story that drove this series. While the others tried and failed and tried again at love, Obie and Synclaire were steadfast. By keeping things fun and sincere, they were able to solidify a place in my heart.
10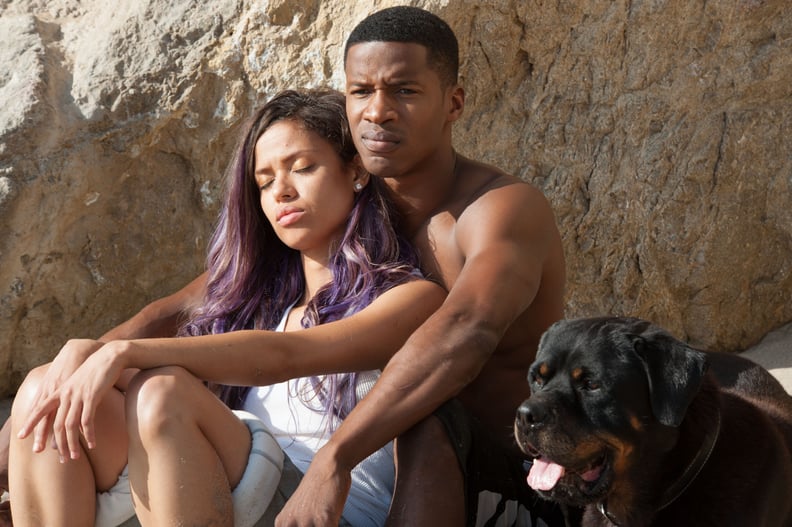 Beyond the Lights: Noni and Kaz
During the worst moment of her life, superstar Noni (Gugu Mbatha-Raw) is saved by Kaz (Nate Parker), a young police officer assigned to her security. Later, Kaz takes it upon himself to check in on Noni. As they get to know each other and their relationship develops, Kaz's love allows space for Noni to discover and accept who she really is. Their romance shows how love can help you realize the beauty in yourself as well as your partner.
11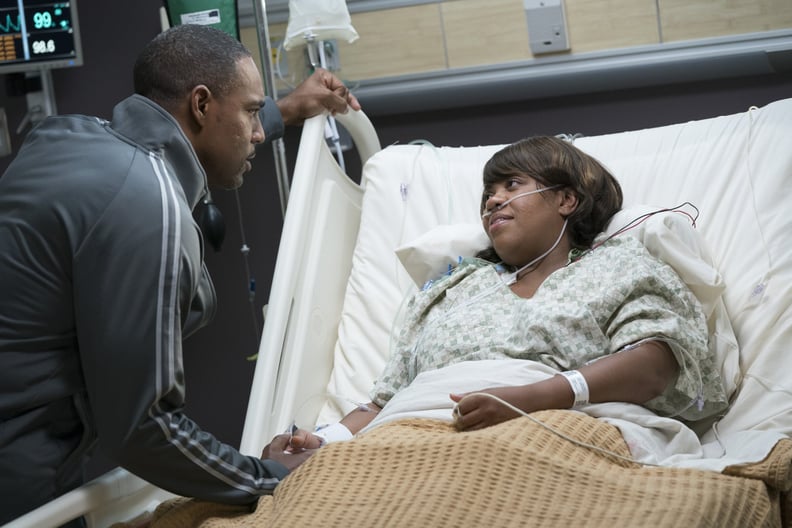 Grey's Anatomy: Miranda and Ben
Ben (Jason George) enters Miranda's (Chandra Wilson) life at an unexpected time. She thinks she can't have a relationship without sacrificing her passion of being a world-class surgery — but Ben isn't about to be scared off. His love for Miranda outweighs her doubts and we've watched their unbreakable bond grow even stronger through crisis and loss.