Black Widow: Does the Marvel Film Have a Postcredits Scene?
Black Widow's Postcredits Scene Has Major Implications For an Upcoming Disney+ Series
Watch out! This post contains spoilers.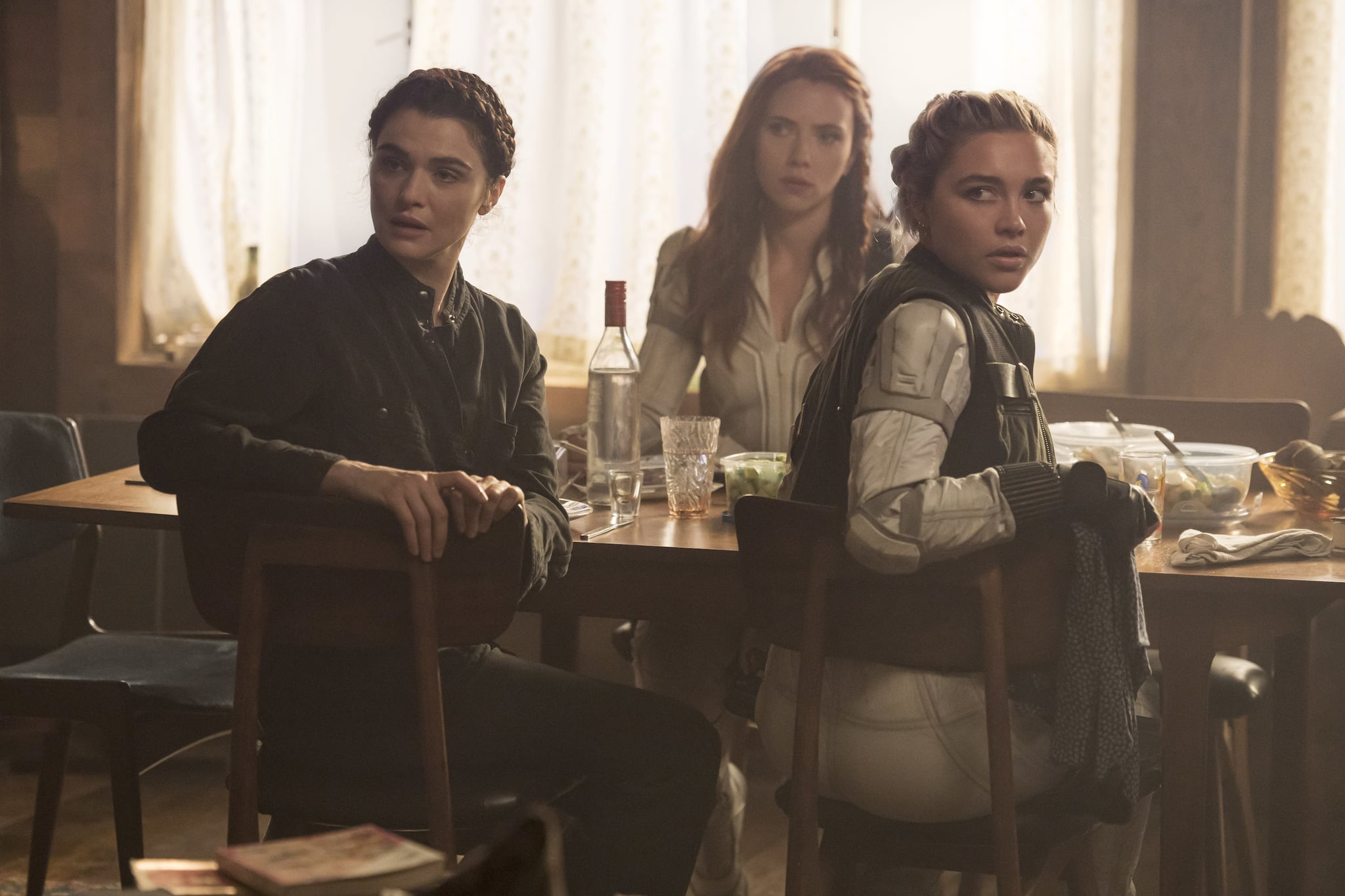 When it comes to postcredits scenes, no one does it better than Marvel. With Black Widow, they may have just outdone themselves due to the implications it has for the Marvel Cinematic Universe — at least so far as the rest of Marvel Phase 4 is concerned. In the scene, we find Florence Pugh's Yelena mourning the death of Natasha as a direct result of the events on Vormir during Avengers: Endgame. While cleaning off Natasha's headstone, which reads "Daughter, Sister, Avenger," Yelena is approached with a new assignment by none other than Julia Louis-Dreyfus's Contessa Valentina Allegra de la Fontaine. The assignment? The chance to go after "the man responsible" for her sister's death, aka the chance to kill Jeremy Renner's Hawkeye.
Valentina is last seen offering a disgraced John Walker her card and the chance to operate in a "legal gray area," on Disney+'s The Falcon and the Winter Soldier. Oddly enough, Valentina was supposed to make her MCU debut in Black Widow, but COVID-19 led to a schedule shift in premiere dates. Between offering John her card and doling out a murder mission for Yelena, it's becoming clear that Marvel has something in the works for Valentina and her budding "team"; The Thunderbolts certainly has a nice ring to it, just saying. Thanks to the brief inclusion of William Hurt's Thaddeus "Thunderbolt" Ross at the beginning of Black Widow, we're feeling confident that this is the direction Marvel is headed. Regardless of if The Thunderbolts become a reality, Hawkeye and Hailee Steinfeld's Kate Bishop better watch their backs during Hawkeye, now that Yelena has them in her sights.