More Money Brings More Problems in the "Bling Empire" Season 2 Trailer
If you're obsessed with Netflix's high-life reality docuseries "Bling Empire," then we have amazing news for you: season two is on the way! The super-luxury lifestyle reality show received a renewal back in March 2021 along with "Selling Sunset," although the latter show received a two-season renewal rather than the usual one at a time. Now, the season-two trailer is finally here.
"These shows follow a person or group of people (like family, friends, or coworkers) going about their real, everyday lives. They can offer a fun, lighthearted escape, or inspire a juicy, heated debate," Brandon Riegg, Netflix's vice president of unscripted and documentary series, said in a statement. "Whether you love these shows outright or just love a guilty pleasure, we're thrilled that Netflix members have embraced our docusoaps."
When it does return, "Bling Empire" will have plenty of news to address. Two of the show's stars, Kelly Mi Li and Andrew Gray, announced their split after a five-year romance. "Over the past 5 and half years, Andrew and I have shared some incredible times together. I have a tremendous amount of respect and love for him and will always cherish the memories we made. However, we have made the difficult decision to officially separate at this point in our lives," Mi Li wrote on Instagram. "We are both so grateful to have experienced a relationship that allowed us to grow and learn so much."
It's just one of several stories that we can safely assume will appear on season two. Keep reading for everything we know about season two of "Bling Empire" so far.
— Additional reporting by Monica Sisavat
01
"Bling Empire" Season 2 Trailer
02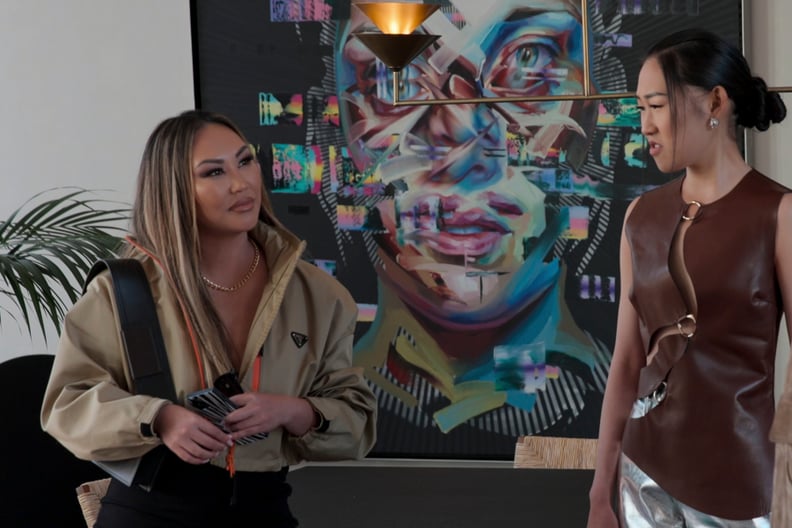 "Bling Empire" Season 2 Cast
The cast for season two just got a little bit bigger! On April 15, Netflix announced two new additions: TV personality and entrepreneur Dorothy Wang and businesswoman Mimi Morris.
"Born and raised in Beverly Hills, Dorothy's Chinese-born mother and father moved from Taiwan to the United States for graduate school. Her father, Roger Wang, quickly built a successful real estate business and always instilled in Dorothy and her sister the importance of hard work, family values, and giving back to the community," Netflix said in a press release.
According to the streamer, "Mimi Morris was born in Vietnam. At the height of the war, at the age of 7 Mimi and her seven brothers and sisters were unable to flee their village to find safety, so instead spent two years living in a large hole in the ground, with scant food or water. Later making her way to America, Mimi started her own successful business, got married, and started a family. Although Mimi now lives in the height of luxury, she has never lost her work ethic nor her strong survival skills in the face of adversity."
Cast members Kevin Kreider, Kim Lee, Cherie Chan, Jessey Lee, Kane Lim, Christine Chiu, and Anna Shay will all return.
03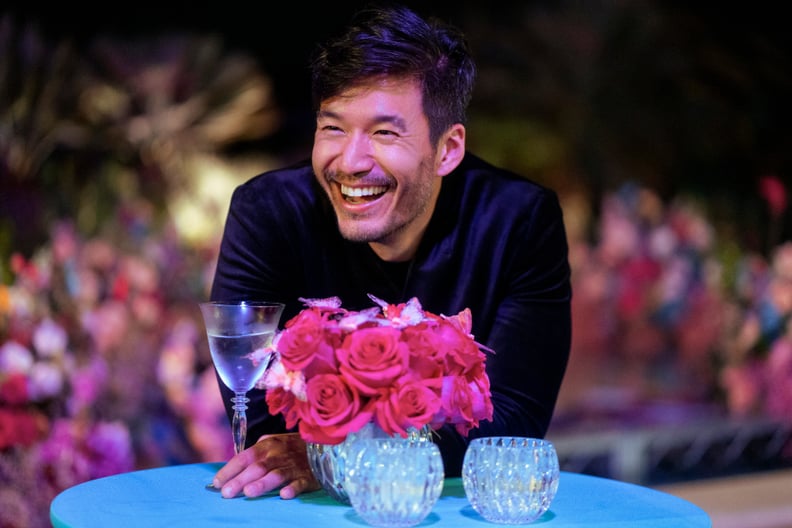 "Bling Empire" Season 2 Plot
According to Netflix, season two will put friendships and romances to the test. A romance brews between Kreider and Kim, while both Chan and Jessey's relationship and Lim and Kreider's friendship are all questioned. Meanwhile, Chiu and Shay are still at odds, "but through it all, the one thing these friends hold dearest to their hearts is their love for each other . . . and of course, impeccable style."
04
"Bling Empire" Season 2 Premiere Date
"Bling Empire" season two hits Netflix on May 13.
05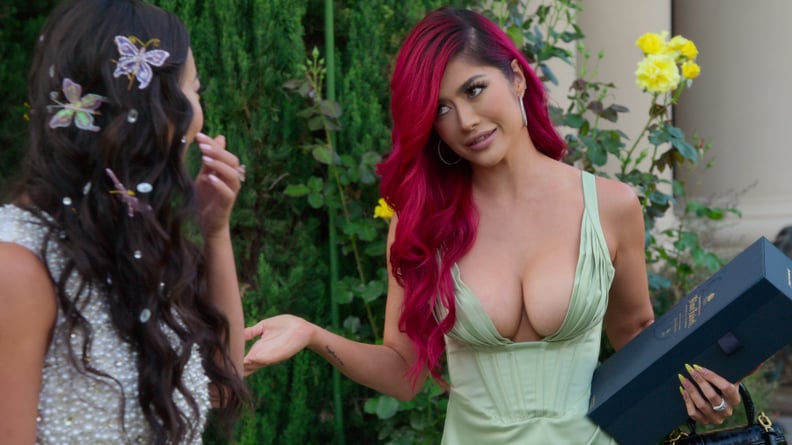 "Bling Empire" Season 2 First-Look Pictures