Get to Know Anna Shay From Bling Empire
Everything You Need to Know About Anna Shay, Bling Empire's Reigning Matriarch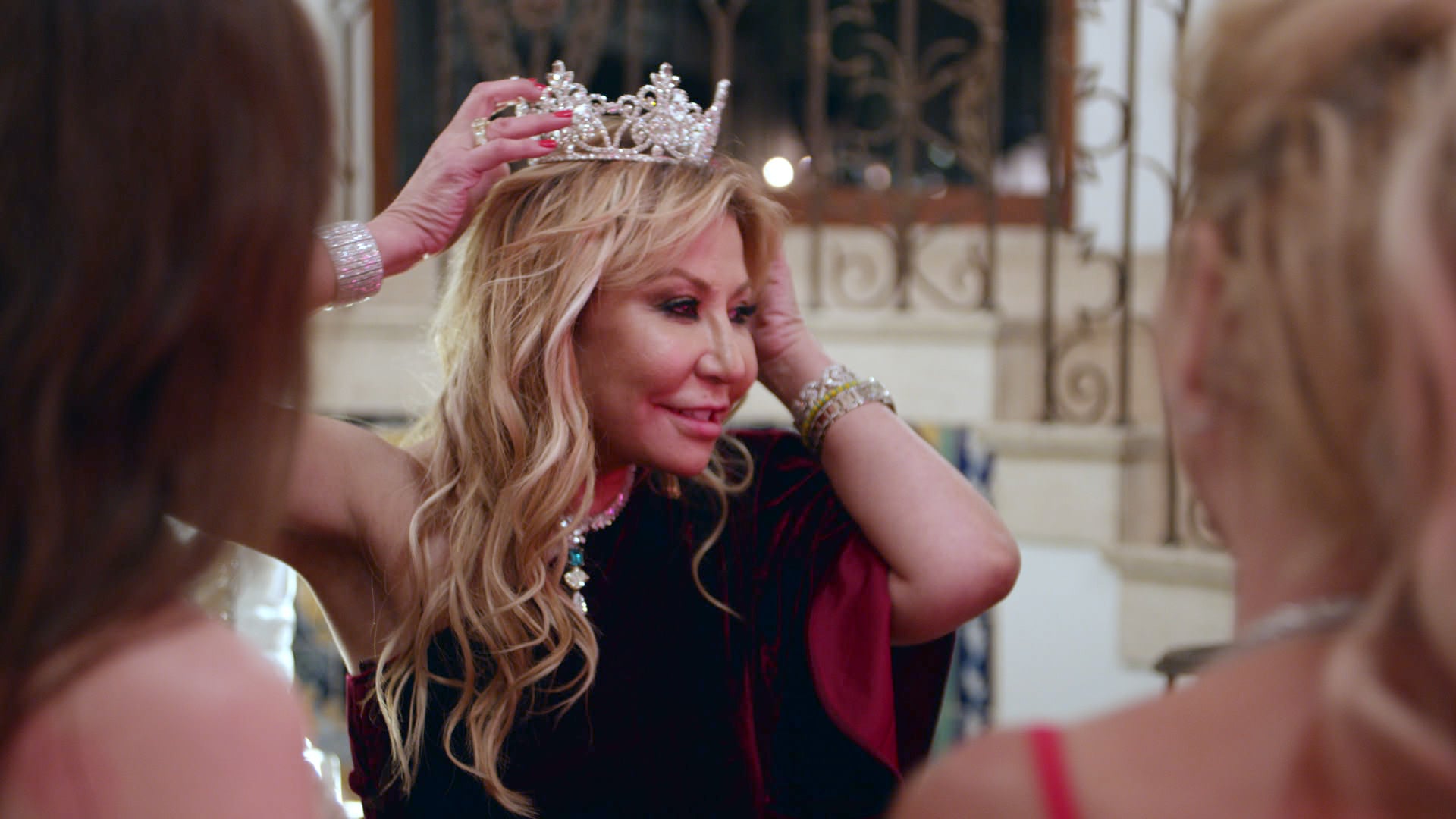 Netflix's Bling Empire focuses on a range of colorful characters, but perhaps the most fascinating among the reality TV show's group of affluent Asians is Anna Shay. In Southern California's inner circle of wealthy Asians, Shay emerges as a matriarch of sorts, known for her impromptu Parisian trips, indulgence in beautiful jewelry, and lavish parties — the very first episode actually leads up to Shay's fête. She's also known for her occasional quips. (Who could forget the line, "There ain't no d*ck that good"?) Bling Empire's introduction to Shay is pretty remarkable as well. We first meet her while she's smashing her shoe closet while wearing a fancy red gown. So who is the mysterious Anna Shay? Let's dive into all that we know about the series' unofficial reigning godmother.
The 60-year-old heiress is the daughter of Edward and Ai-San Shay. Shay's billionaire father made a fortune when, in 1955, he started Pacific Architects and Engineers, an American defense and government services contractor worth over $2 billion. In 2006, Shay and her brother Allen sold PAE to Lockheed Martin for a $1.2 billion cash deal, making her net worth around $600 million at the time. The socialite has one child of her own — 27-year-old Kenny Kemp, who has been featured on Buzzfeed News for his extensive bong collection.
Before Bling Empire, Shay kept a low profile. In 2015, GenLux interviewed the heiress for a feature where she revealed a few details about herself. Shay mentioned, for example, that her favorite places were "Paris, Rome, and Florence" and that she had six labradors. She also told GenLux that her favorite charities included the George Lopez Foundation, as well as her family's foundation, which is focused on education, arts, performing arts, and music.
When her friend Jeff Jenkins, the executive producer of Bling Empire, asked her about joining the show, she agreed to it without knowing that she would be on camera. "The next thing I knew, I was sitting in front of the camera. I'm really quite shy, so it was hard. I never thought about doing this, especially at my age," Shay told OprahMag.com.
Dirt reported that Shay put up her house for $16 million and bought a smaller mansion above Beverly Hills from Dr. Phil's son in 2020. You can see more of what Shay is up to these days by following her on her Instagram, @annashay93.