SNL Star Bowen Yang Nabs History-Making 2021 Emmy Nomination
Bowen Yang's Breakout Year on SNL Is Now Complete With a History-Making Emmy Nom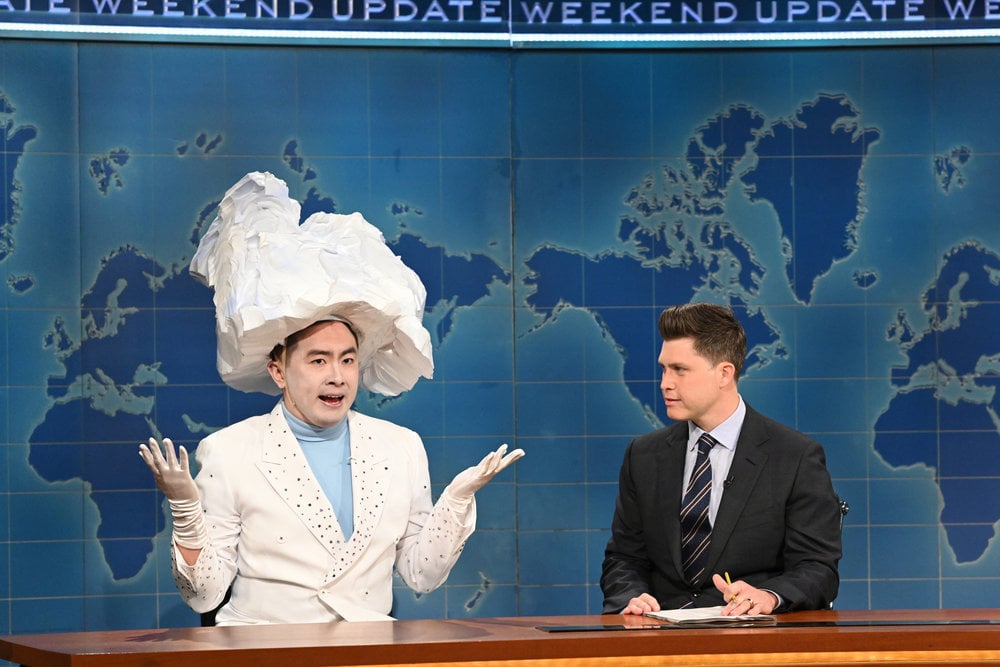 Bowen Yang can officially add Emmy nominee to his already-impressive résumé. After just two on-camera seasons on Saturday Night Live, the 30-year-old actor nabbed a well-deserved nomination for outstanding supporting actor in a comedy series on Tuesday, making him the first featured player to do so in the show's 46 seasons. The comedian and podcast host is no stranger to making history — when he was promoted from SNL writing staff to on-air star back in September 2019, he became the first Chinese American, third openly gay male, and fourth person of Asian descent to join the cast. Casual!
Yang has appeared in some highly entertaining sketches on SNL, embodying a slew of characters including Fran Lebowitz, "Trade Daddy" Chen Biao, Elton John, a SoulCycle instructor, and, perhaps most notably praised across the internet, the iceberg that sank the Titanic. He takes whatever out-of-left-field ideas the writers room throws at him and makes every skit all his own. We can only hope that having his talent recognized in this capacity for award season winds up earning him an upgrade from featured player to main cast.
In addition to Yang, fellow SNL cast member Kenan Thompson scored an Emmy nomination in the same category this year, along with Hacks actor Carl Clemons-Hopkins and Ted Lasso star Nick Mohammed, to name a few. The 2021 Emmys will take place on Sunday, Sept. 19, with Cedric the Entertainer hosting in front of a limited live audience. Mark your calendars, and get those "Team Bowen" signs ready.