Bridgerton: Who Plays Queen Charlotte?
Bridgerton: We're Kind of Already in Awe of the Actor Portraying the Queen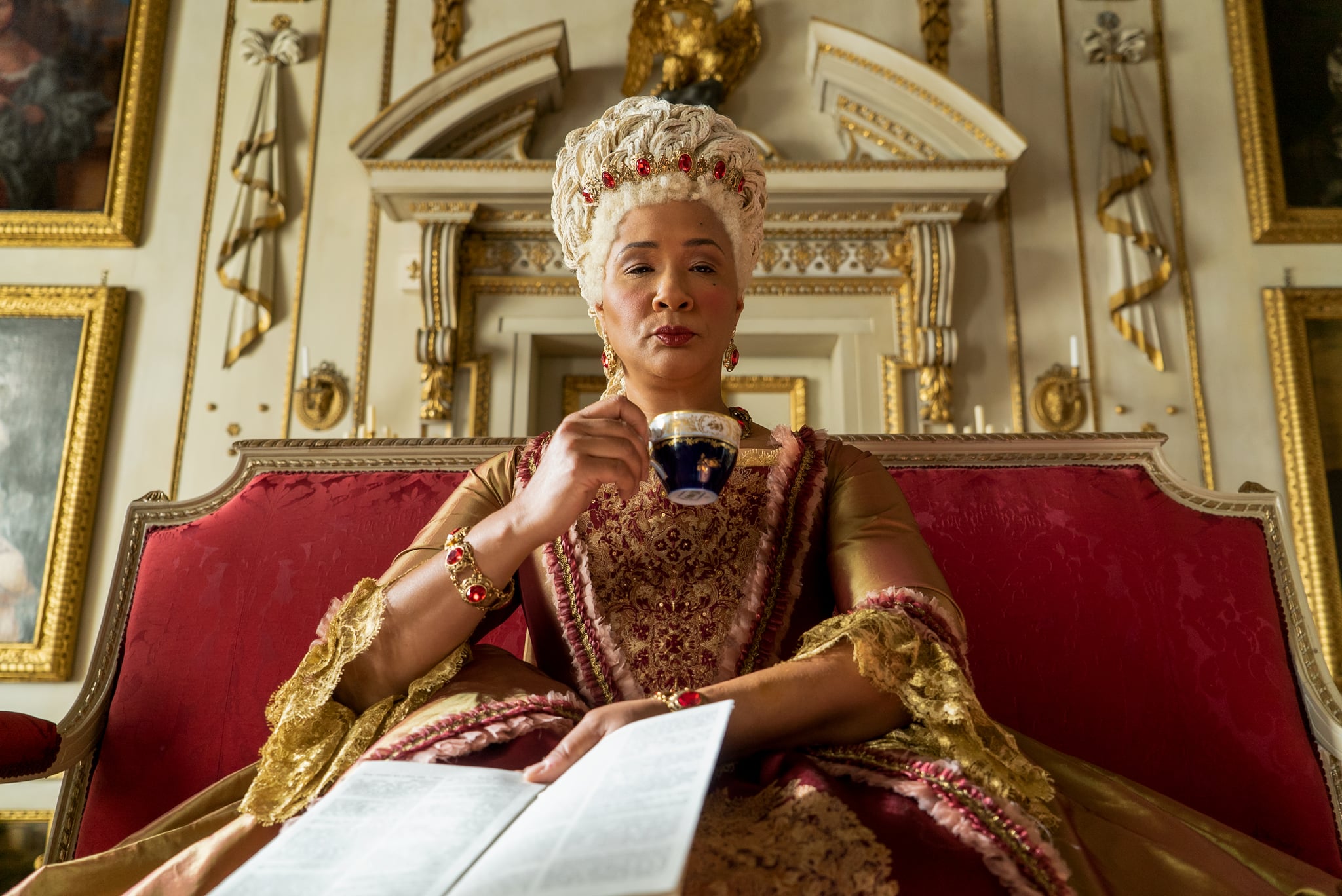 Bridgerton's cast is exactly what you'd expect from a Shonda Rhimes show: a diverse group full of up-and-coming stars ready for some very juicy roles. Presiding over the show's glittering, scandalous society circles is Queen Charlotte, and, as played by Golda Rosheuvel, Charlotte is much more than just a figurehead in a tiara.
While Bridgerton is likely to be Rosheuvel's first introduction to most American audiences, she's had a pretty steady career in British television for over a decade. Her first appearance on a buzzy project came in 2008, when she guest-starred on a pair of episodes of Torchwood, a spinoff of the iconic sci-fi show Doctor Who. She's also appeared on a couple of staples of British TV, with a guest spot on the mystery series Luther and a couple of episodes of long-running soaps Coronation Street, EastEnders, and Holby City.
More recently, Rosheuvel appeared in Lady Macbeth, a 2016 drama starring Florence Pugh as Katherine, a young woman who's miserable in an arranged marriage to a much older, emotionally unavailable man. Rosheuvel played Agnes, a woman who arrives at Katherine's home with her grandson, whom she reveals is heir to the estate as the product of an affair between Katherine's late husband and another woman.
Bridgerton, however, will feature Rosheuvel's biggest role yet! She's set to appear throughout the first season as Queen Charlotte, a fictionalized version of the real Queen Charlotte, the wife of King George III (yes, that's the same king depicted in Hamilton). Although Charlotte is the most powerful woman in England, she's not above the gossip of high society: in a casting description released to Deadline, Charlotte is described as "the veritable tastemaker of London society, Queen Charlotte finds herself living for the sordid gossip that Lady Whistledown prints, though she'd swear she's above such mundane musings. It's only when the ton's newest gossip writer takes aim at the palace that Queen Charlotte knows she must do something about it."
All the delicious scandals will start unfolding when Bridgerton makes its Netflix debut on Dec. 25!