Can Will Smith Win an Oscar During His Ban?
Can Will Smith Be Nominated For An Oscar After Ban? Here's What We Know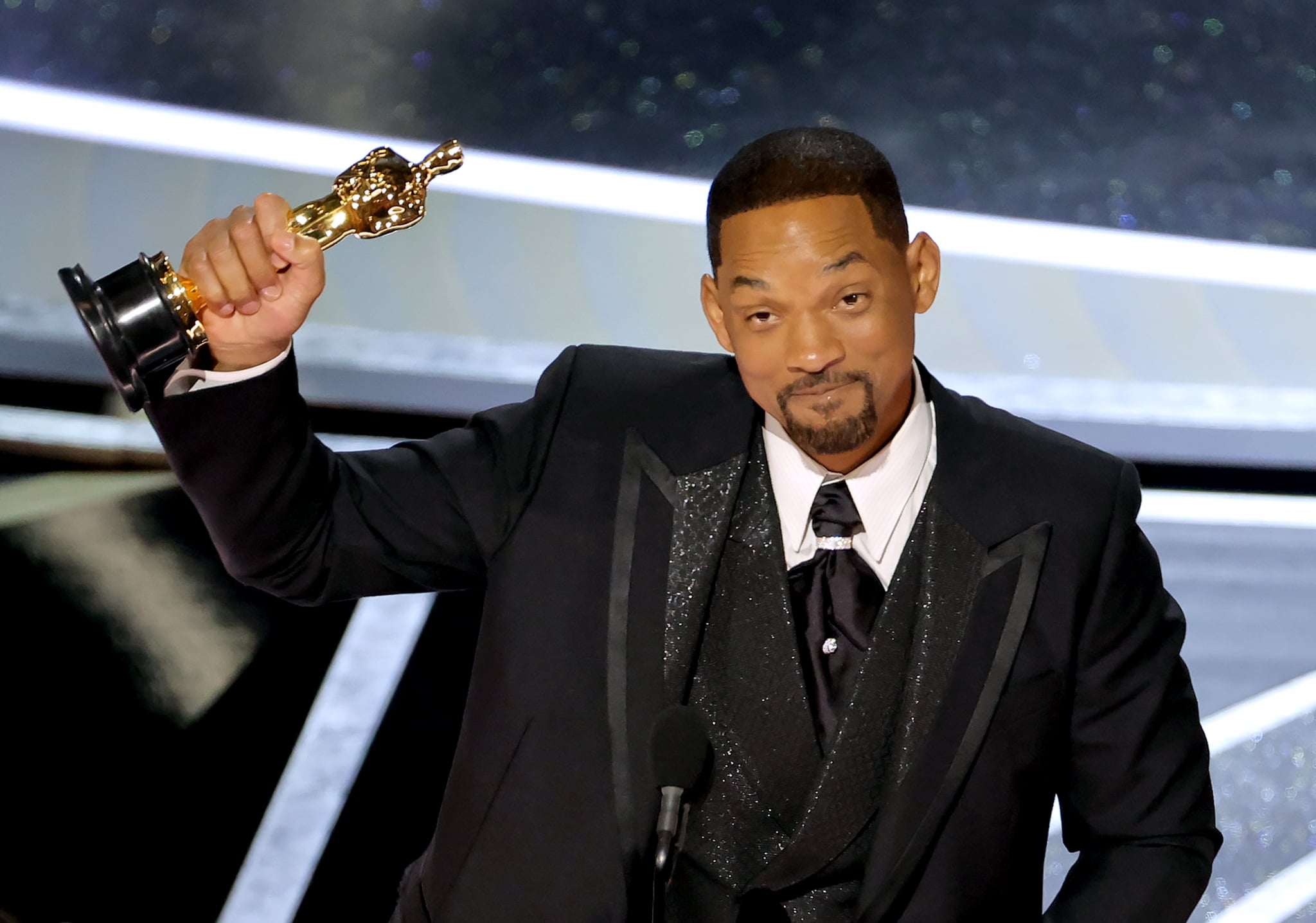 Following the slap incident between Will Smith and Chris Rock at the 2022 Oscars, Smith has been banned from the Oscars for 10 years. The ban follows two weeks of controversy after Smith slapped Rock at the Oscars following a joke about Smith's wife, Jada Pinkett Smith — and then won the Oscar for best actor minutes later. So, if Smith is banned from the Oscars for a decade, does that mean the newly-minted Oscar winner won't be eligible for a nomination during that time?
In the statement issued by the Academy of Motion Picture Arts and Sciences (AMPAS), the Academy did not directly address Smith's eligibility for Oscar nominations during the period of his ban. All that is specifically outlined is that Smith is barred from attending the Oscars and other related AMPAS events. According to industry experts who spoke anonymously to The New York Times, the ban probably won't affect Smith's eligibility Oscar nominations — just his ability to participate in official AMPAS events if nominated. Since he has also voluntarily resigned from AMPAS, he will also no longer be able to vote at the Oscars.
The most immediate effects of the ban will be seen as early as next year. Traditionally, the best actor winner from the previous year presents each year's best actress trophy (and vice versa); this year, Anthony Hopkins, who won best actor in 2021, presented Jessica Chastain with her best actress award. Under normal circumstances, Smith would be invited on stage at next year's Oscars ceremony to present the next best actress award, but under this ban, someone else will have to present that award. Smith also stars in the upcoming Apple film "Emancipation," which has gotten some extremely early potential awards buzz for next year. If "Emancipation" does earn Oscar nominations, Smith will not be able to attend the ceremony or any other pre-Oscar official events held by AMPAS, even if he is nominated himself.
While Smith's Oscars ban most likely will not officially affect his eligibility, it could informally affect his likelihood of getting nominated. As any Oscars watcher knows, "politicking" is a big part of award season: getting voters to take notice of a project and support it requires a lot of skillful publicity work. Only time will tell if individuals in the Academy will support Smith's projects based on the work itself or whether Smith's ban will be factored into their decisions over the next decade.