Will Smith Wins Best Actor Oscar After Hitting Chris Rock
Will Smith Tearfully Accepts Best Actor Oscar After Chris Rock Altercation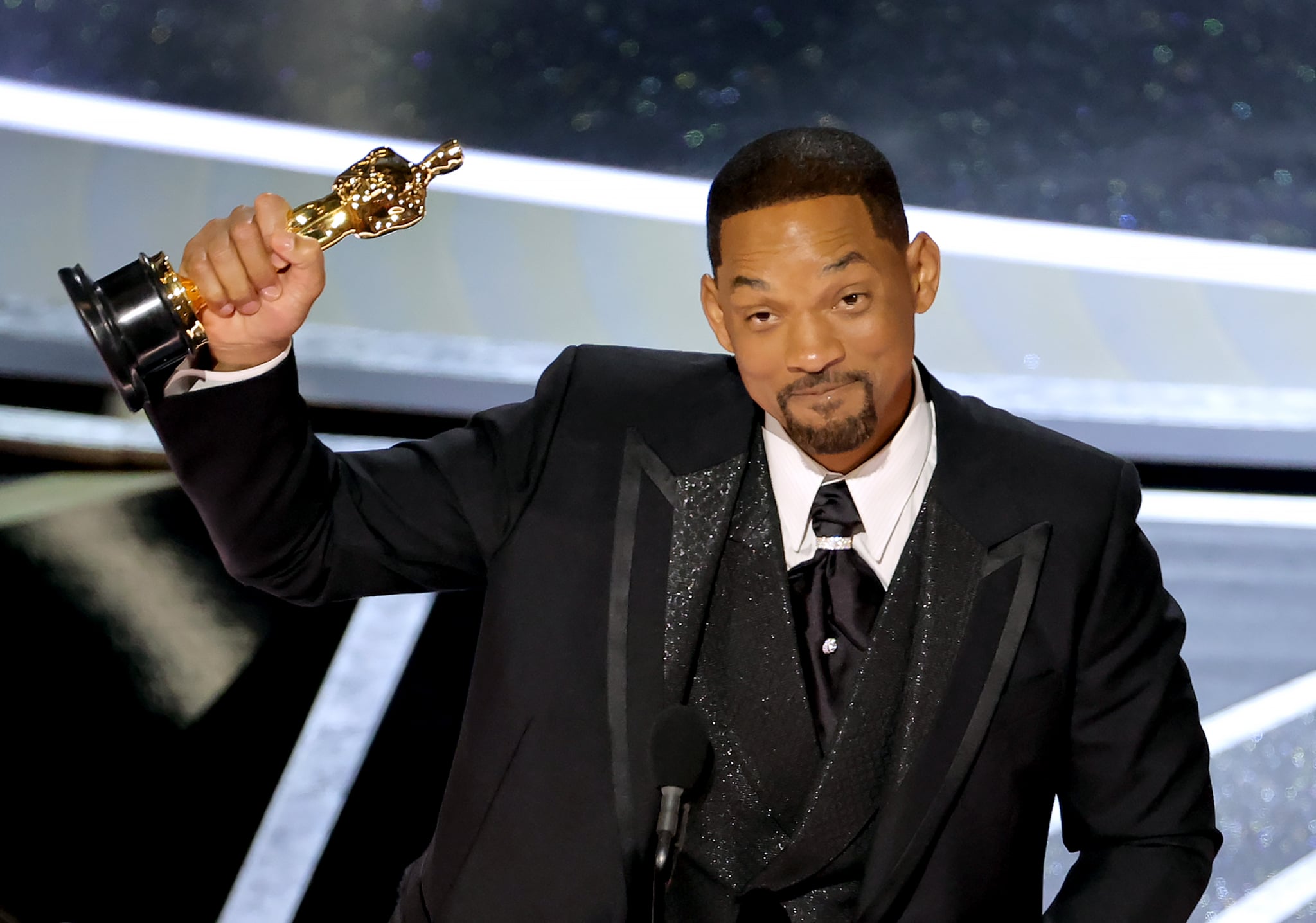 Will Smith took home the award for best actor for his role in "King Richard" at the Oscars on Sunday night under incredibly emotional circumstances. Earlier in the evening, Smith got on stage after Chris Rock made a joke about his wife Jada Pinkett Smith's hair and hit Rock in the face. Smith used his acceptance speech to apologize to the Academy, the nominees, and the cast and crew of "King Richard."
In the film, Smith plays Richard Williams, the dad of tennis greats Venus and Serena Williams. In his acceptance speech, he compared himself to Williams, saying, "Richard Williams was a fierce defender of his family." Smith continued, "In this time in my life, in this moment, I am overwhelmed by what God is calling on me to do and be in this world."
Smith continued, "I am being called on in my life to love people. And to protect people. And to be a river to my people. I know to do what we do, you gotta be able to take abuse. You gotta let people talk crazy about you. You gotta have people disrespecting you. You gotta smile and pretend that's OK."
Smith said, "I want to apologize to the Academy, I want to apologize to all the nominees. This is a beautiful moment. I am not crying for winning an award. It's not about winning, it's about being able to shine a light on all of the people. Tim and Trevor and Zack and Saniyya and Demi and Aunjanue and the entire cast and crew of 'King Richard,' Venus and Serena, the entire Williams family." He continued, "Art imitates life; I look like the crazy father. Love will make you do crazy things."
Smith also pointed out fellow nominee Denzel Washington, who had come over to speak to him during a commercial break. He said Washington told him, "At your highest moment, be careful; that's when the devil comes for you."
"Hope the Academy invites me back," he joked at the end before walking off. He received a standing ovation from many in attendance, including Venus and Serena. "King Richard" marked Smith's third Oscar nomination and his first win. He was also nominated for 2002's "Ali" and 2006's "The Pursuit of Happyness."
Watch Smith's speech below.