Candice Patton on Representation and the Profound Impact of Playing Iris on The Flash
Candice Patton has developed a strong fan base for her role as Iris West-Allen on The Flash, but she's also had to deal with a fair amount of haters. Since getting cast as Iris, the actress has dealt with a ton of unwarranted harassment for portraying a character who was white in the comics. During POPSUGAR Play/Ground last year, Candice opened up about how she's overcome the hate while chatting with POPSUGAR's Kirbie Johnson during the Screen Queens panel with fellow CW stars Ashleigh Murray, Vanessa Morgan, and Caity Lotz.
"Comic book fans are very opinionated [and] very vocal," she explained. "So it was very scary stepping into that role when I started the show." She recalled that one of the producers actually warned her to not go online after she was cast due to all the negative comments. While it wasn't easy dealing with the harassment at first, it did get better eventually. "Over time, people have embraced me and embraced this character, and I know it's really important," she said. "What's great is that in years to come, people will remember Iris West as being African American."
Not only has she influenced how people will see Iris in years to come, but she has also made a great impact on her fellow CW costars. During the panel, Riverdale's Ashleigh Murray expressed how she dealt with similar harassment when she was first cast as Josie. "Josie is originally white in the comics and so is Melody," she explained. "We all ended up coming in as an all-black group."
While she's seen "people say some really unfortunate things" online, Ashleigh admitted that the gratitude and support she's received from fans outshines the negativity. "Now it's just white noise," she added. "I don't even notice it or see it much anymore. And it's probably thanks to [Candice], because if you had to go through it before I did, you probably made the transition a little bit easier."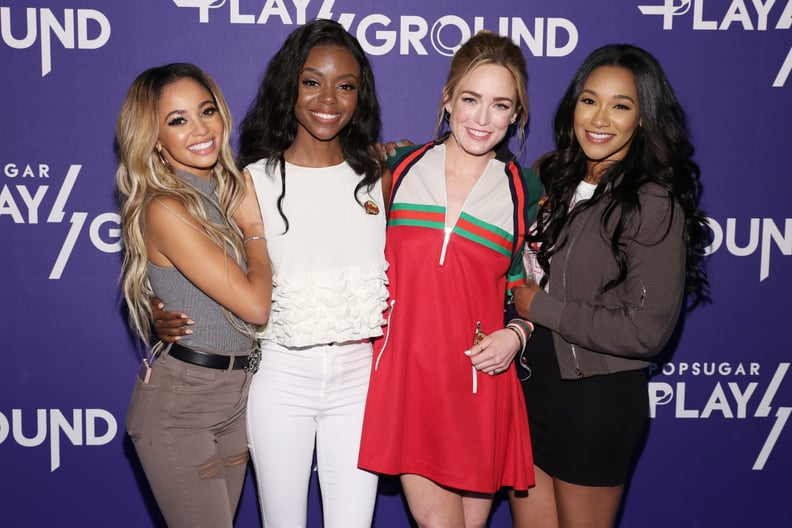 Candice added that she's OK taking on the criticism if it means more women of color don't have to deal with it later. "The more we get cast, the more we unfortunately take the brunt, the easier it's going to get on every woman of color that comes after us," she said. "It's going to become the normal, I hope, sooner than later. If I have to deal with crap online so a girl that looks like me 10 years from now can successfully be on a show without any of that, then it's well worth it."