Chrissy Teigen Chimed In on the Selling Sunset Drama With a Hot Take: "This Is Pretty Normal"
Chrissy Teigen has boarded the Selling Sunset train, and she has some thoughts. After the real estate reality show on Netflix built up quite a strong fan base, it was only a matter of time until Teigen dove in, and we are so glad she did. The over-the-top personalities are no joke on the fascinating, Los Angeles-based series, but Teigen is reassuring fans that the drama miiiight be a little amplified.
"I just watched all of Selling Sunset after watching everyone talk about it for so long! I don't even think anyone on it is as mean or insane as you guys said? Maybe I'm just so used to it because I live here? This is pretty normal lol some are actually really nice," she wrote. "Maybe I also know everyone on tv plays up a character. They're all doing that. You guys are ... super mad at people who are in on the joke."
Isn't that why we all love reality television anyway?! Just ask 12-year-old me glued to the edge of my seat watching Lauren Conrad and Kristin Cavallari feud over Stephen Colletti in 2004. When a fan replied asking Teigen if she really didn't think the characters were mean, she had a good point about the cutthroat industry. "I think people think they're mean because they're women in a really tough industry," she wrote.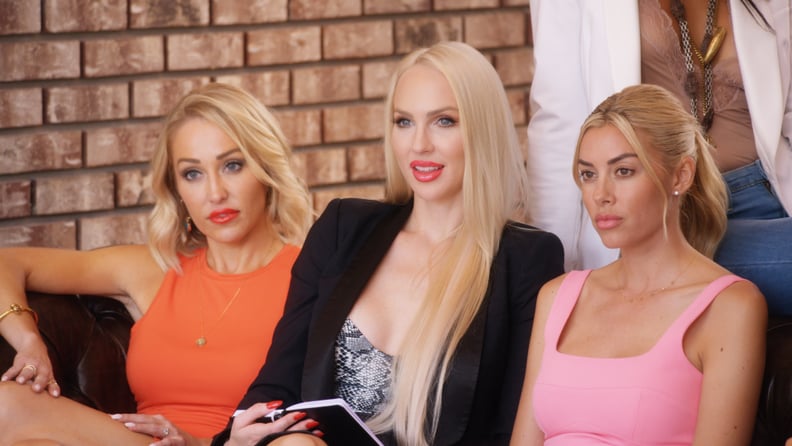 The drama continued! About a week after Teigen tweeted about the show, Jason Oppenheim stepped in to defend his agents. "Mary, Heather, Maya, and Christine were licensed and successful real estate agents at The Oppenheim Group many years prior to filming our show. Amanza worked with us as a designer, and has been a close friend of Mary's and mine for many years. Chrishell was a practicing agent at another brokerage, many years previous to filming Selling Sunset. As a licensed agent, Davina had transacted many deals before joining the team in 2018," he told People. "Any insinuation that the agents on our show are not experienced, successful, or licensed, evidences a complete disregard for the facts."