10 Behind-the-Scenes Clueless Movie Facts That'll Have You Saying, "As If!"
Amy Heckerling's Clueless truly set the bar high for rom-com teen movies. The iconic '90s flick was a gift to the world, totally buggin' us in the best way possible with snappy slang terms, Paul Rudd's knee-weakening charms, and, of course, Cher Horowitz's outfits. Though it was released 25 years ago, the film's plaided legacy remains relevant in the pop culture zeitgeist for sure. Like any great movie, Clueless has a ton of fun behind-the-scenes facts, from the actresses who could've played Cher to the reason why Alicia Silverstone landed the role. Here are a few gems that will have you saying, "As if!"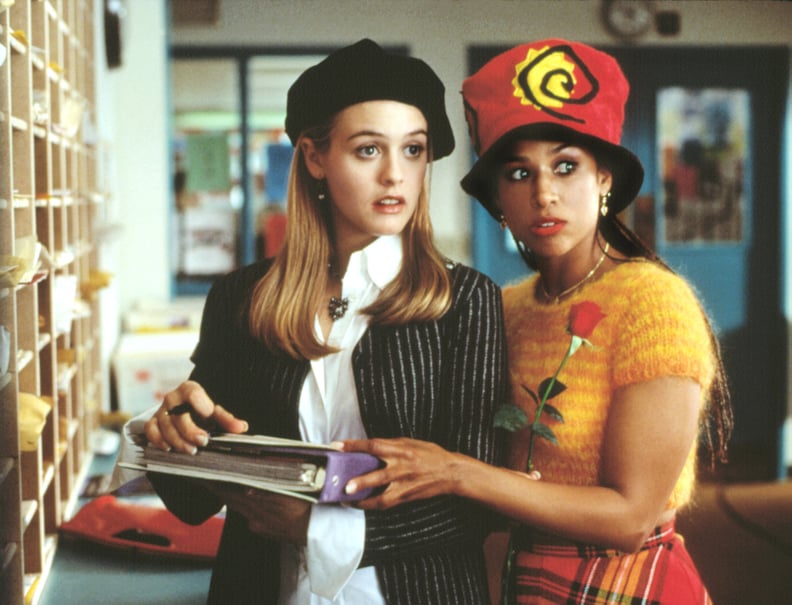 The Movie Was Originally Pitched as a Show on Fox
Before Clueless became the phenomenon that it is today, Heckerling pitched it to Fox as a series before it arrived at Paramount. In an interview with Entertainment Weekly, the writer-director said, "[W]hen I first pitched it as a TV show, it was called No Worries. Twentieth Century Fox said they wanted a show about teenagers — but not the nerds. They wanted it to be about the cool kids." After the success of the movie, there really was a brief teen sitcom on ABC and UPN called Clueless, and there might be an upcoming mystery TV series in the works as well.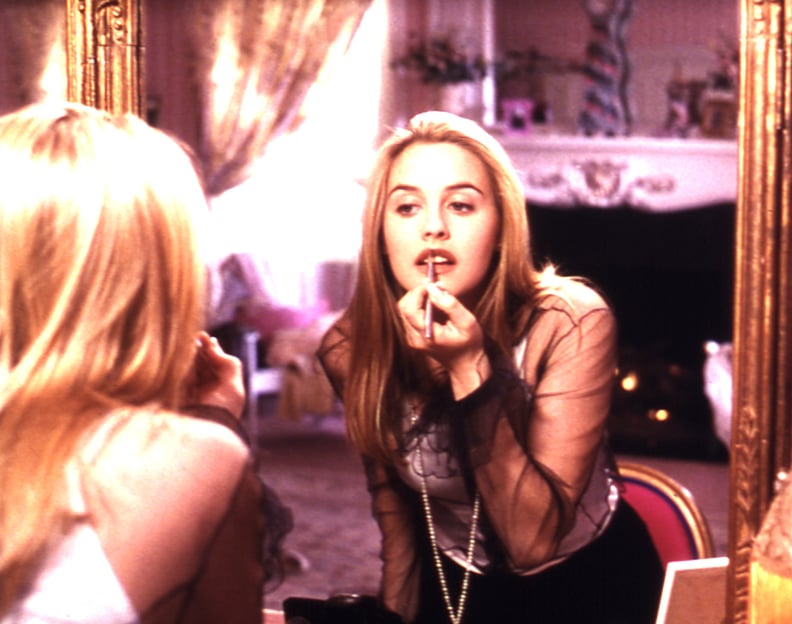 Reese Witherspoon Was Almost Cher
Can you imagine an alternate universe without Alicia Silverstone as Cher? Reese Witherspoon, an icon we love as the inimitable Elle Woods, told Buzzfeed, "One thing that is public and it came out last year, I auditioned so hard for Clueless and I didn't get it." Fun fact: her Little Fires Everywhere costar, Kerry Washington, auditioned for the movie as well. Other actresses considered for Cher included Keri Russell, Gwyneth Paltrow, and Angelina Jolie.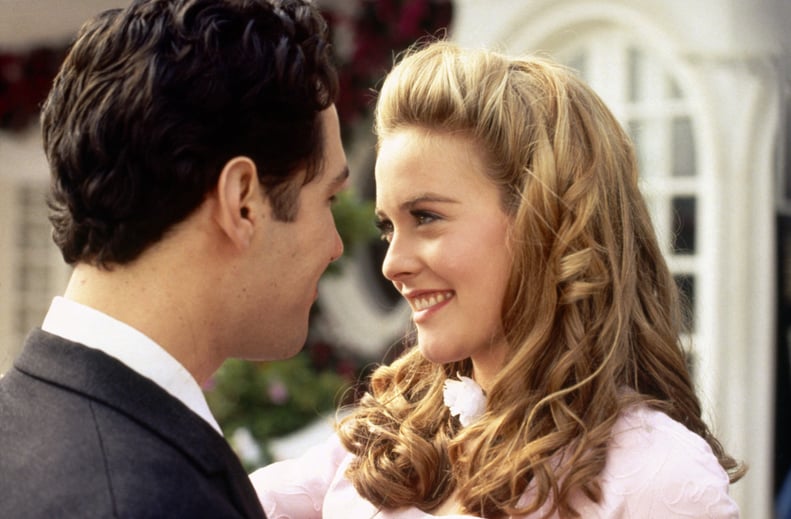 Heckerling Wanted Silverstone Because of an Aerosmith Music Video
Silverstone landed the role of Cher because Heckerling loved her in Aerosmith's music video of "Cryin'." In Jen Chaney's book, As If!: The Oral History of Clueless, Heckerling noted, "I was watching an Aerosmith video of 'Cryin'.' That was the first video she was in. And I just fell in love with her. Then my friend Carrie Frazier said, 'You have to see this girl in The Crush.' And I was like, 'No, I want the Aerosmith girl.' Well, it was the same girl."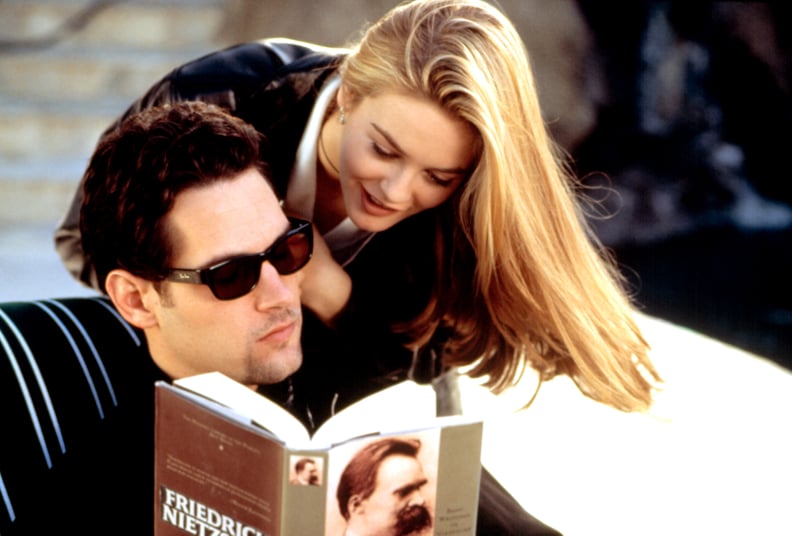 Heckerling Pulled Words From a Slang Dictionary
Between "as if" and "totally buggin'," the teen talk in Clueless is legendary. Not only did Heckerling infamously sit in high school classes in Beverly Hills, but she also read a slang dictionary (before the days of Urban Dictionary) to spice up the teen vernacular in the movie. In a chat with Interview, the director noted, "I read one slang dictionary . . . this was before you could find anything online. I think that had the Baldwins and the Monets. An actor came in and said 'aggro,' and he said, 'Can I say 'postal?' I went, 'Sure.' It seemed like such a great descriptive word."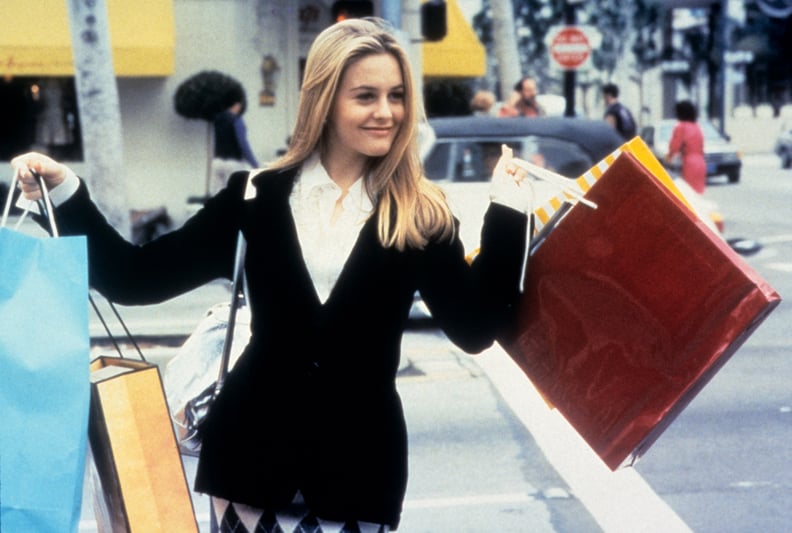 Alicia Silverstone Tried Around 63 Costumes For the Movie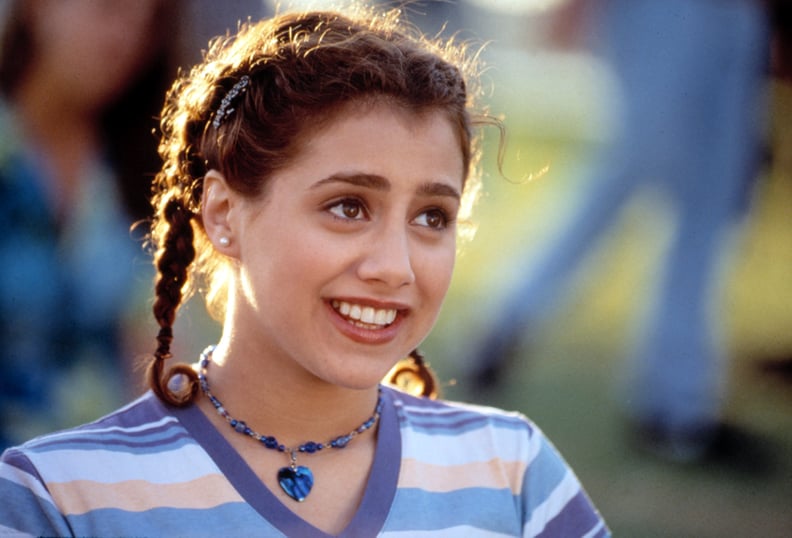 Tai's "Virgin Who Can't Drive" Jab Also Came From Heckerling's Life
When asked about Tai's iconic line, Heckerling told Vice, "Well, that was me! For a very long time. You take the thing that embarrassed you most, and you use it." Was this clapback way harsh? Maybe, but it definitely didn't hurt Clueless's teen comedy status.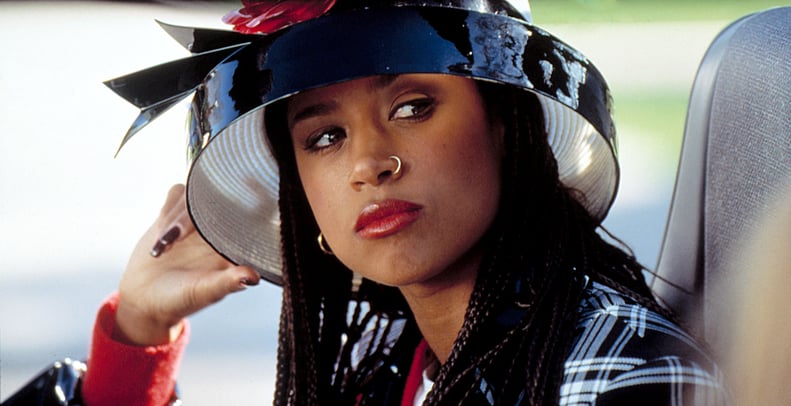 The Hilarious Freeway Freak-Out Was Based on Heckerling's Fear of Driving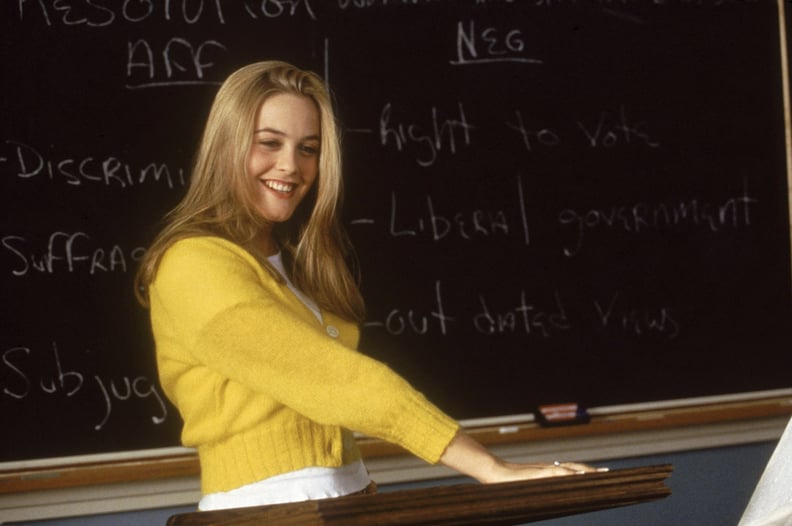 Silverstone's Mispronunciation of Haitians Was an Honest Mistake
Heckerling revealed to Vogue that Silverstone's pronunciation of Haitians (Hay-tee-uns) wasn't actually a deliberate joke. However, Heckerling liked it so much that she decided to roll with it. "She [Silverstone] had the script and she was doing her lines and as soon as I said 'cut,' the script woman and everyone in the crew started to walk up to her to tell her the right pronunciation and I had to run interference and go, 'Step away from the actress. Stand clear of Alicia Silverstone," the director said in the Vogue profile, noting Silverstone's confident delivery of the iconic debate class anecdote about partying with the Haitians.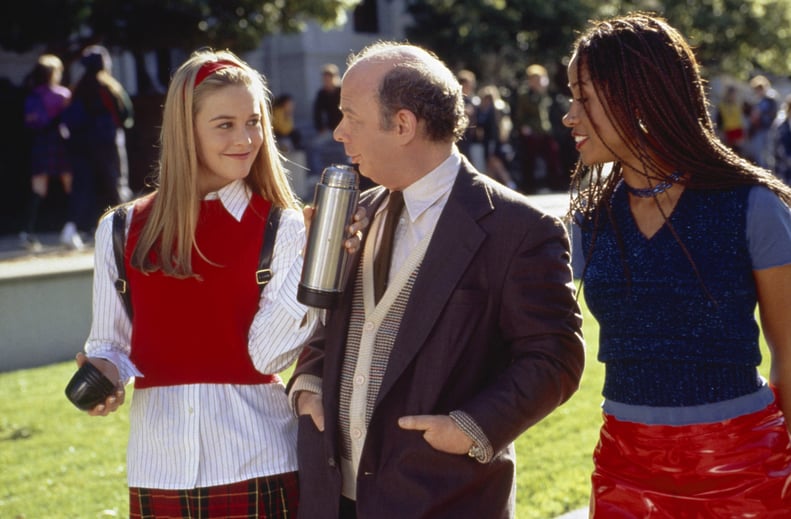 Mr. Hall Was Based on a Real Teacher
Mr. Hall was based on an actual drama teacher named Herb Hall, who taught at a Beverly Hills high school. Hall himself actually played a small part as the principal in the movie. According to a Beverly Hills Courier profile, he retired in 2014. "There's something about teaching. I love watching the kids grow as performers and people. To see them progress…from terrified freshman to accomplished seniors," Hall told the Courier. Another fun fact: Wallace Shawn, who played Mr. Hall, was actually a teacher before becoming an actor.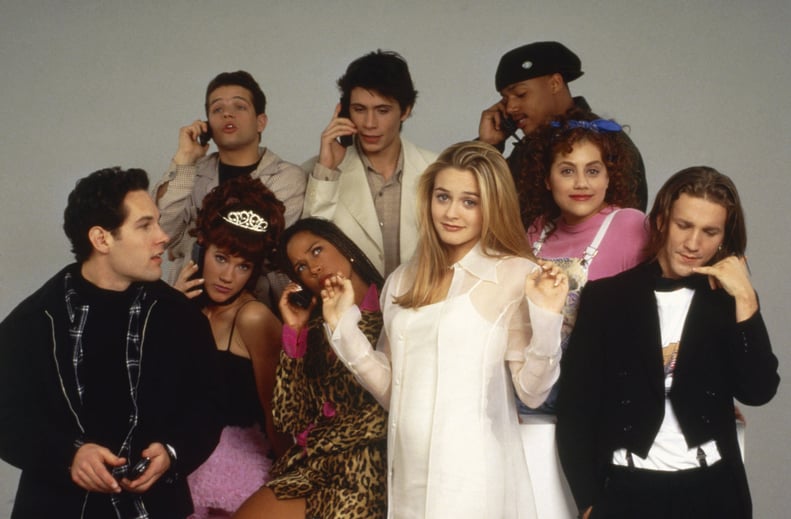 Jeremy Sisto Improvised the "Rollin' With My Homies" Dance
The "Rollin' With My Homies" dance is one of the most iconic parts of Clueless, and guess what? It was totally improvised. Jeremy Sisto, who played Elton, made it up on the fly. Sisto told Vulture, "I think I made that [dance] up. I don't think we had a choreographer. I did my go-to, funny, whatever-I-thought-was-a-douchey dance at the time."