Cruel Summer: A Clear Breakdown of the Timeline Between 1993 and 1995
Freeform's new show Cruel Summer is a psychological teen thriller that volleys from the past to the present as it tries to uncover the circumstances behind a mysterious kidnapping and sudden reappearance of the local popular girl Kate Wallis. If it sounds familiar, that's because it feels reminiscent of Pretty Little Liars, except that it takes place over three years in the 1990s. Everyone's hiding secrets, from Kate Wallis's family and her boyfriend Jamie to her classmate Jeannette Turner — who she accuses of knowing Kate's disappearance — and Kate herself. As new revelations come to light that constantly change our opinions of Jeannette and Kate, the timeline of new series becomes a bit convoluted. Confused too? We've got you covered with a breakdown of everything that has happened thus far between 1993 and 1995.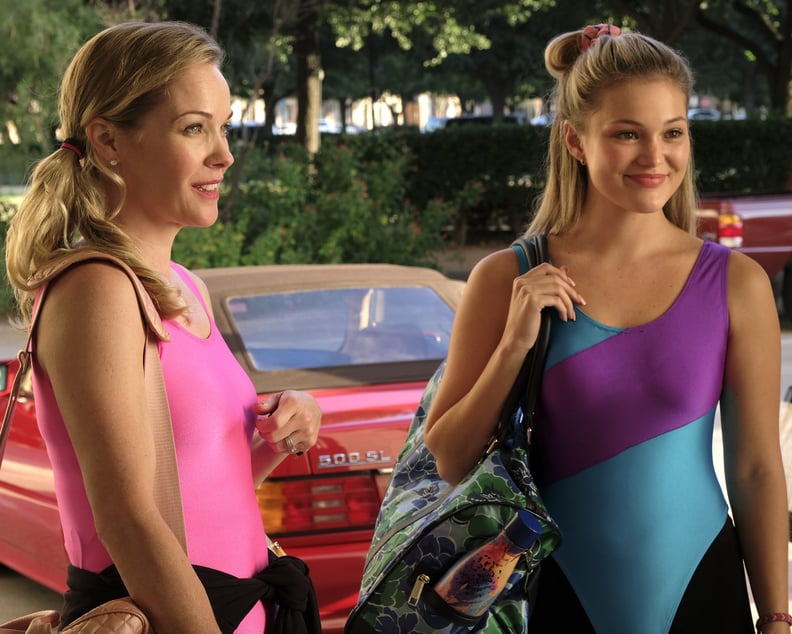 1993
It's 1993 and Jeanette's birthday, a milestone she and her friends celebrate by coming up with daring activities for her to do — like sneak into new assistant principal Martin Harris's home. She first runs into Kate Wallis at the mall while she's out shopping with her friends Mallory and Vince. Kate barely notices her, but Jeanette can't stop noticing how affectionate she and her boyfriend Jamie are, nearly forgetting about the "You Go Girl" choker her friends gift her.
Despite being a popular teen in town, Kate has a hard life. We first see it with her helicopter-mom Joy, who pressures her to live up to the family legacy. Kate suspects her stepdad is having an affair, only to realize it's her mother.
The family drama comes to a head during a family hunting trip, pushing Kate to turn to Martin Harris, who her parents had invited. He acts as her only solace at a time where she struggles to connect with those around her. We know he is also the man who kidnaps her and holds her hostage in his home.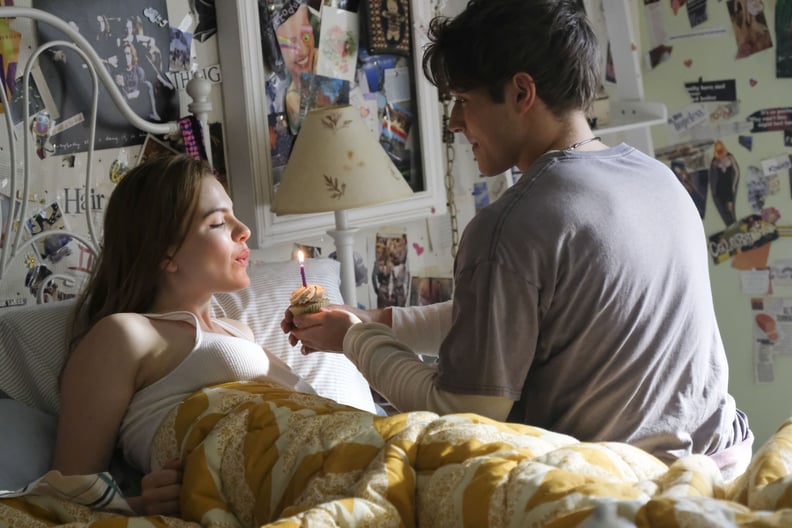 1994
Kate has been missing for a year, and Jeanette has slowly stepped into her shoes, celebrating her birthday as the new "it" girl who is also dating Kate's former boyfriend, Jamie. She's alienated her friends at this point, including her best friend Mallory.
When news breaks that Kate is alive and Martin has been gunned down by the police, Jeanette's world flips on its head. Jamie punches her in the face, accusing her of doing something to Kate, and promptly reconnects with his old flame.
A traumatized Kate is struggling in therapy and refusing to talk to anyone about the events. It is during this time she befriends Jeannette's ex-friend Mallory at the therapist's office, and Mallory helps her come to terms with her trauma.
Kate discovers Jamie's still in touch with Jeannette, and in a fit of rage, shows the police Jeanette's "You Go Girl" choker and accuses her of knowing about Kate's kidnapping.
1995
We watch Jeannette a year older on her birthday discussing Kate's accusations with her family and lawyers, and vehemently denying them. By this point, the case has received national attention and Jeannette has become despised around the country, unable to show her face anywhere without being ostracized. Jeannette's lawyer suggests that she attempt to be more likable to get people on her side, a suggestion Jeannette balks at.
Despite garnering public sympathy, Kate has become withdrawn and rebellious and when he finds out Jeannette is suing her for defamation, she has a breakdown. During the annual hunting trip, Kate reminds her family that they're responsible for leading her into the lion's den, so to speak.
It's still difficult to know who is telling the truth. Kate privately reveals in an online chat — to her stepsister, unbeknownst to Kate — that she hasn't been honest about something. Jeannette confides in one of her old friends that she broke into Martin's house many times.
One of the big twists comes when Kate's listens to her 1994 therapy sessions, to piece together her memory. Kate hears herself telling her therapist that she met a girl named Annabelle the day she was rescued. But whether that is true or something her mind came up to deal with the trauma remains to be seen.