Daphne Bridgerton's Photo of Her and Simon Basset's Baby
Daphne and Simon's Baby Takes an Adorable Selfie With the Bridgerton Family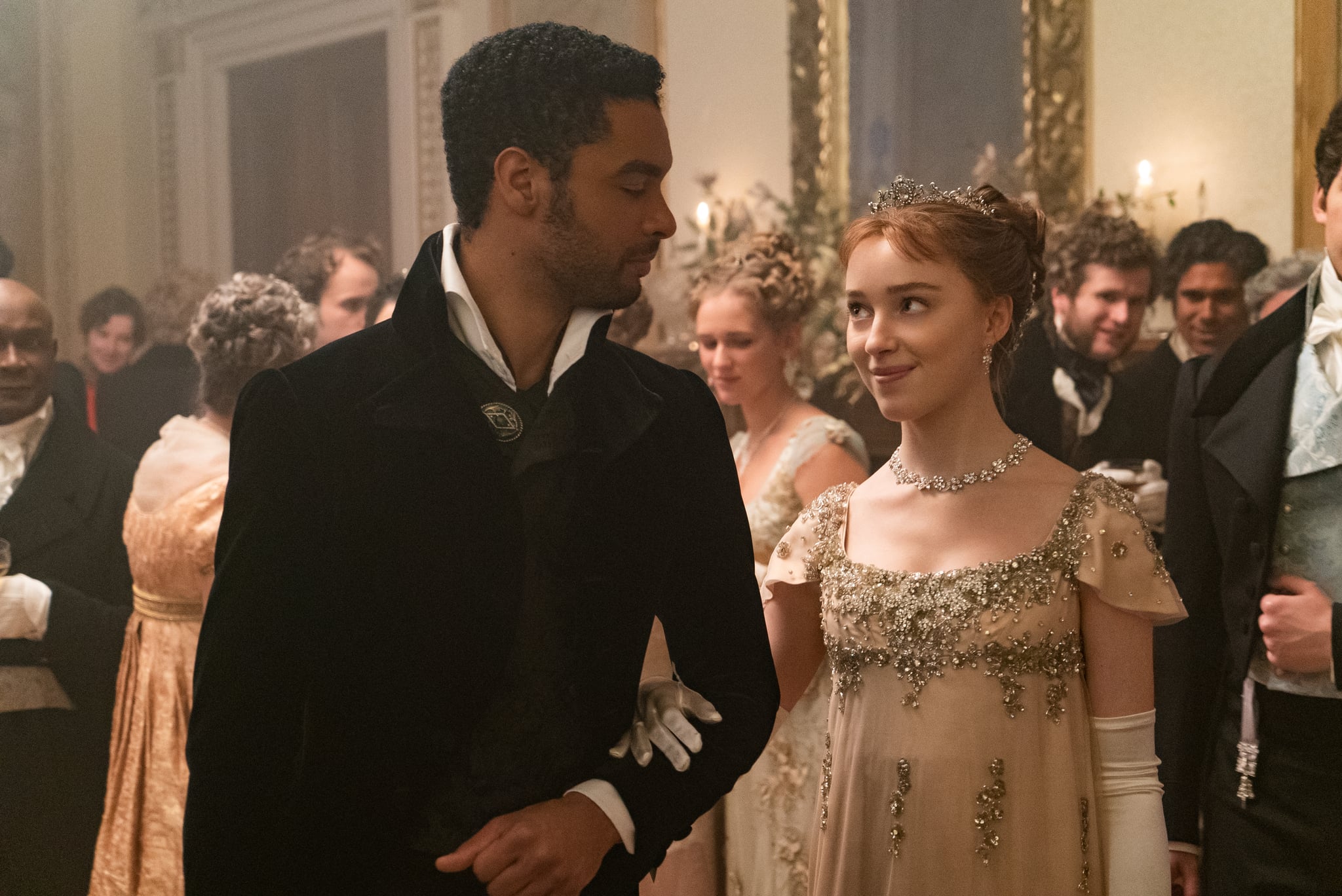 Daphne Bridgerton and Simon Basset's baby is the cutest little royal. Despite the Duke of Hastings (Regé-Jean Page) being absent from "Bridgerton" season two, and the Duchess of Hastings (Phoebe Dynevor) being much less of a focus, Daphne indulged us nonetheless and shared a selfie with her and the Duke's adorable little baby, ahead of the series two premiere.
The sweet selfie was shared to Dynevor's Instagram and shows the entire "Bridgerton" cast smiling in full costume with Simone and Daphne's baby front and center. In Julia Quinn's book "The Duke and I," which was the first to inspire the "Bridgerton" series, the Duke and Duchess of Hastings give birth to five children. The first of which is a girl named Amelia, but we assume that the little cutie in Dynevor's photo is the couple's son David.
Much like her mother, Daphne follows family tradition and names her five children in alphabetical order. Starting with the couple's first child Amelia, the Hastings give birth to two more daughters, Belinda and Caroline, and then two sons, David and Edward. With the birth of David, the couple's first son, Simon is challenged to separate who he is as a father from who his own father was, and realizes that he will love his son as much as he loves his three daughters.
Ahead, get a peak at little baby Hastings, before watching the "Bridgerton" season two premiere on March 25.