The Devil Wears Prada Cast Reunited and Shared Some Fascinating Secrets From the Movie
While much has been said about The Devil Wears Prada since its release in 2006, apparently, there's still more for us to learn. For the first time following the film's premiere, the stars gathered for a virtual reunion with Entertainment Weekly to reveal some fascinating tidbits about the movie's casting, filming, and great impact.
In honor of The Devil Wears Prada's 15th anniversary, Meryl Streep (Miranda Priestly), Anne Hathaway (Andy Sachs), Emily Blunt (Emily Charlton), Stanley Tucci (Nigel Kipling), Adrian Grenier (Nate Cooper), Gisele Bündchen (Serena), and director David Frankel and costume designer Patricia Field hopped on a Zoom call to discuss the film's oral history. Read ahead for the most interesting revelations.
01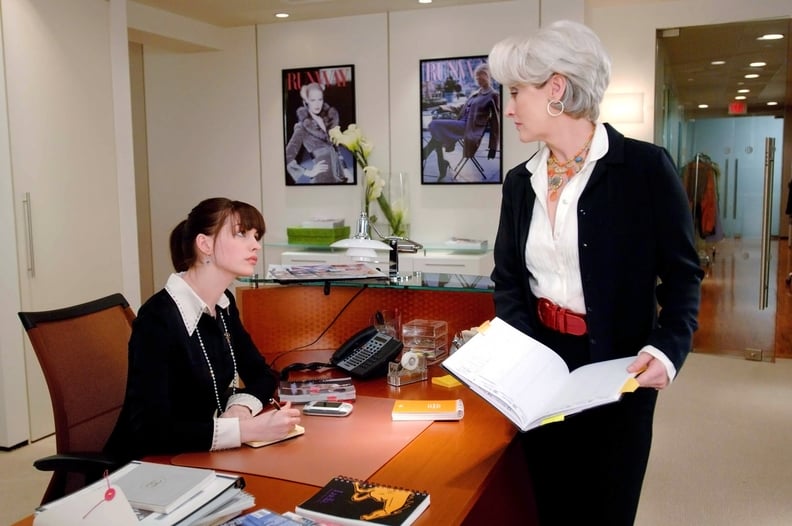 Meryl Streep convinced the studio to cast Anne Hathaway.
Hathaway recently revealed on RuPaul's Drag Race that she was the ninth choice for the role of Andy Sachs, but what we didn't know is that Streep pushed for the actress to be cast after watching her performance in Brokeback Mountain. "Meryl watched that scene from [Brokeback Mountain], she met with [Hathaway] and called up Tom Rothman at Fox and said, 'Yeah, this girl's great, and I think we'll work well together,'" Frankel said.
Frankel also shared that Rachel McAdams, their top choice, had been offered the part three times, but she was "determined not to do it." Scarlett Johansson, Natalie Portman, Kate Hudson, and Kirsten Dunst were also considered for the role.
02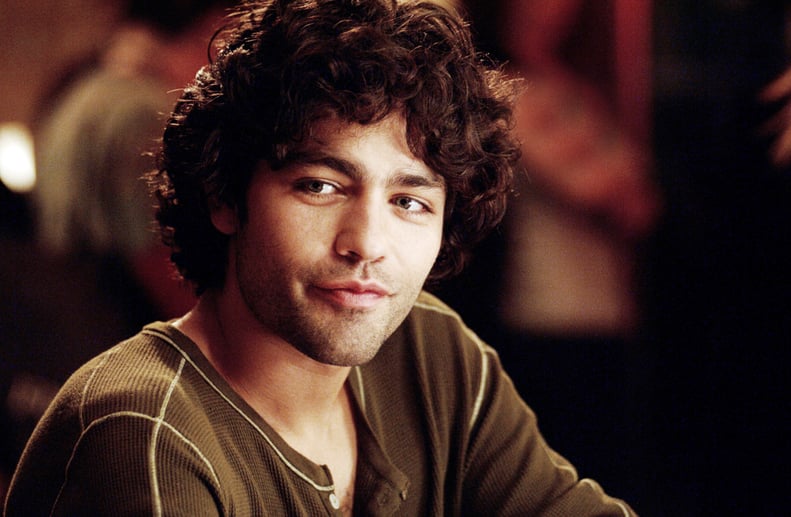 Adrian Grenier didn't realize Nate was a villain until he saw pushback online.
By now, many agree Nate Cooper was the absolute worst, but to Grenier, the idea of his character as a villain initially came as a surprise. "I have to admit, I did not see some of the subtleties and the nuance of this character and what it represented in the film until the wisdom of the masses came online and started to push against the character," he shared. "It hadn't occurred to me until I started to really think about it, and perhaps it was because I was as immature as Nate was at the time."
03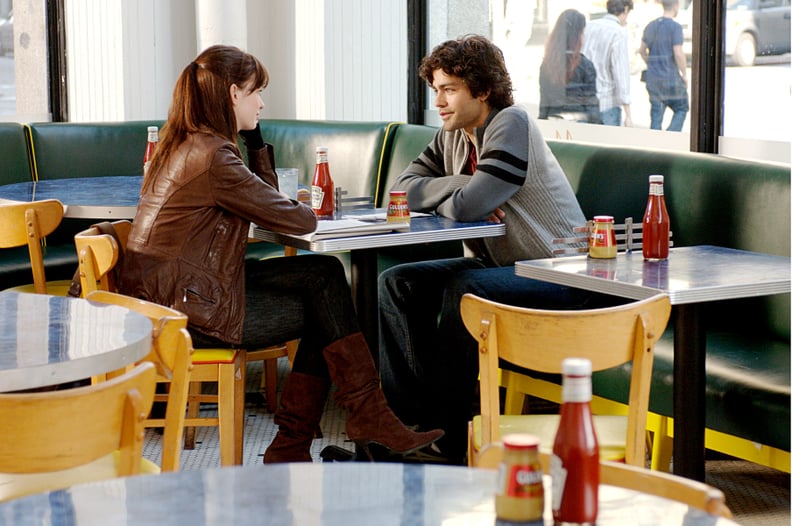 The movie almost had a different ending.
Speaking of Nate, he and Andy almost had a different future: in the ending that made it to the big screen, Andy and Nate's relationship is left open-ended, with the two casually grabbing coffee and hinting at possibly getting back together. "Yeah, she might have had another couple weekends with Nate, but you don't think they're going to end up together," writer Aline Brosh McKenna said of the final scene.
But McKenna had actually written a "more conventional ending" until the studio convinced her to change it. "The movie used to end with a slightly more upbeat scene with Nate, more of a reconciliation," she revealed.
04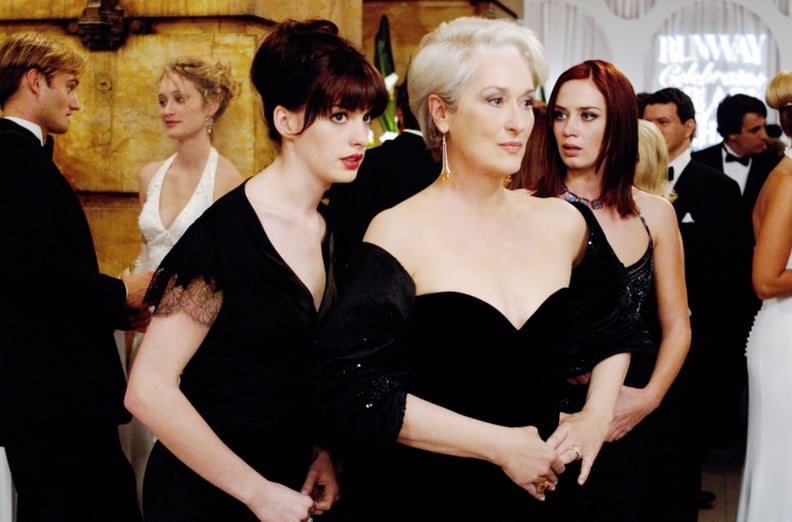 Emily Blunt and Meryl Streep wore UGGs (!) for waist-up shots.
It turns out these impeccably dressed ladies were hiding not-so-fashionable shoes under their glamorous outfits. "Any chance Meryl and I had, I know we were in Uggs in most of the shots from the waist up," Blunt revealed. Hathaway, on the other hand, was running around in heels because she needed them for posture, she shared.
05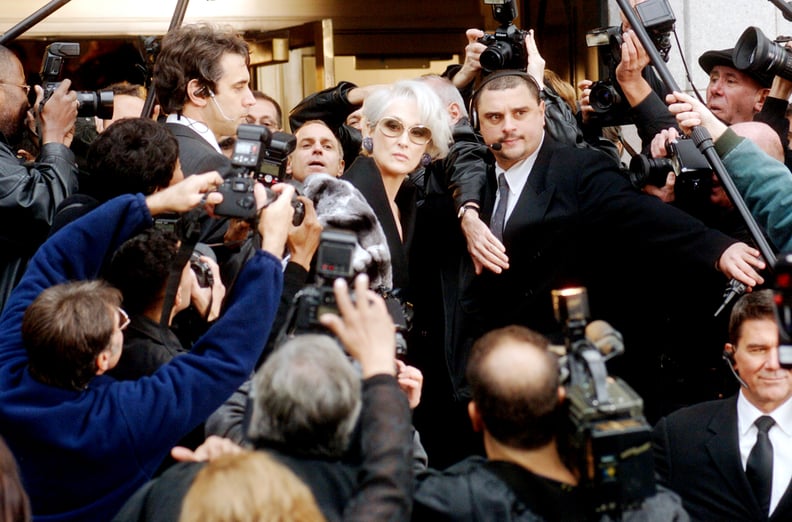 The movie had trouble accessing sources and securing locations.
"I had enormous trouble finding anyone in the fashion world who'd talk to me, because people were afraid of Anna [Wintour] and Vogue, not wanting to be blackballed," McKenna shared, revealing there was only one person (whom she'll never divulge) who spoke to her and gave her feedback on the script.
Frankel added they also "went for weeks being unable to secure locations" like the Metropolitan Museum and iconic apartment buildings for Miranda's apartment. The only Vogue contact they had was through the movie's production designer, Jess Gonchor, who saw Wintour's office in person by chance and was able to re-create it authentically for the movie.
06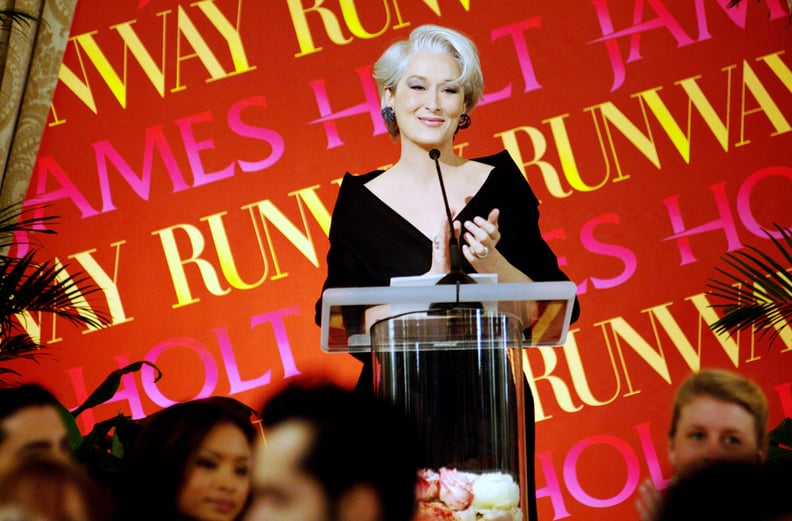 Meryl Streep fought for Miranda to have white hair.
Though Streep and Field loved Miranda's hair white, Field at first wasn't able to convince the studio to move forward because they had in mind that "white hair was grey hair." However, Streep's decision was final. "She just said 'My girls, don't you worry, this is what I'm going to do and it's going to be great,'" former Fox 2000 President Elizabeth Gabler said.
"That was the first time that Meryl was Miranda Priestley, meeting with the head of the studio. Just force of will, there was no conversation about the hair. They looked into Meryl's eyes and they never said a word," Frankel shared during the reunion, as Streep jokingly flipped her hair.
07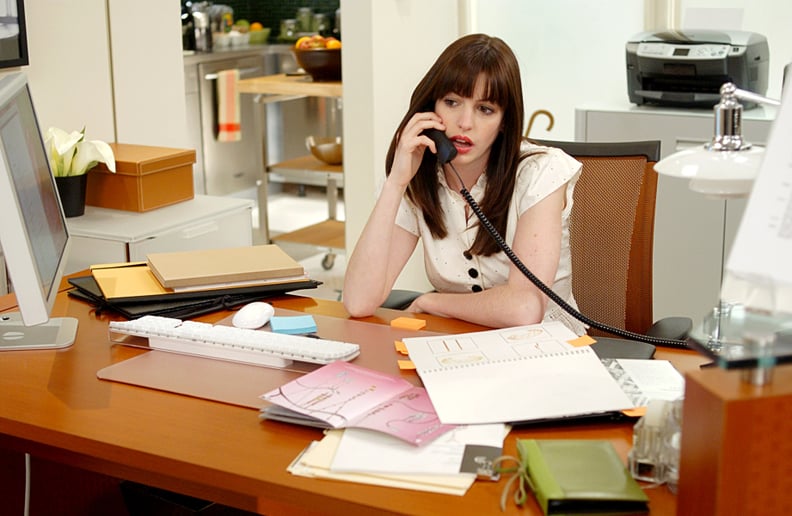 A sequel is pretty unlikely.
Though a The Devil Wears Prada musical is coming in July, a sequel isn't quite in the cards. According to Frankel, they had one meeting where they discussed what a sequel could look like. "Maybe it was stupid; we felt like, No, this story has been told," he said. Even after author Lauren Weisberger published her sequel to the book, Frankel said they came to the same conclusion. "Just following the characters wouldn't be the same."
Weisberger, on the other hand, said, "There have been a lot of conversations about it. I wouldn't say it's out of the realm of possibility."