American Crime Story: Did Gianni Versace Meet Andrew Cunanan Before the Murder?
In the premiere episode of The Assassination of Gianni Versace: American Crime Story, the action largely centers around July 15, 1997 — what can be thought of as "present day" for the show — when Andrew Cunanan murdered Gianni Versace on the steps of the fashion designer's Miami Beach villa. But in between the two parts of the show dedicated to that day, there is a flashback to seven years earlier that shows the two men meeting in San Francisco. But did that really happen?
The answer is that no one knows for sure, and this is definitely a point of contention. Versace's family says the two men never met, but the book on which the show is based states that they did.
Author Maureen Orth, the journalist who wrote Vulgar Favors: Andrew Cunanan, Gianni Versace, and the Largest Failed Manhunt in U. S. History, maintains that the two men absolutely met in real life. She told the reporters at the 2018 Winter TCA press tour that she spoke to a number of sources who said Versace met Cunanan when the designer was in San Francisco doing costumes for the opera.
"Cunanan was invited to a party to meet Versace," said Orth. "And I talked to at least, I'd say, five different people on the record who went to the party, who saw them talking, and then I also talked to one of Andrew's friends who claims that Andrew was riding around in a white convertible with Versace and Antonio one night and, kind of, a decadent socialite from San Francisco who was well known, and Andrew had him bring the car over to the curb so he could introduce and make them see that he was with Versace."
She went on to say that the scene where Cunanan was recounting the night at the club to Liz Cote and her husband "absolutely happened," because she spoke to Cote's husband about it.
"I would say my sourcing in the book is 95 percent or more on the record, and I talked to over 400 people, and so, so many things that you might think were made up aren't made up. They happened," said Orth. "He absolutely did know Versace. To what extent he had a relationship with him or was seen with him afterwards or anything like that, I don't know. But he definitely said that line, 'If you are Versace, I'm Coco Chanel.' Three or four people told me that."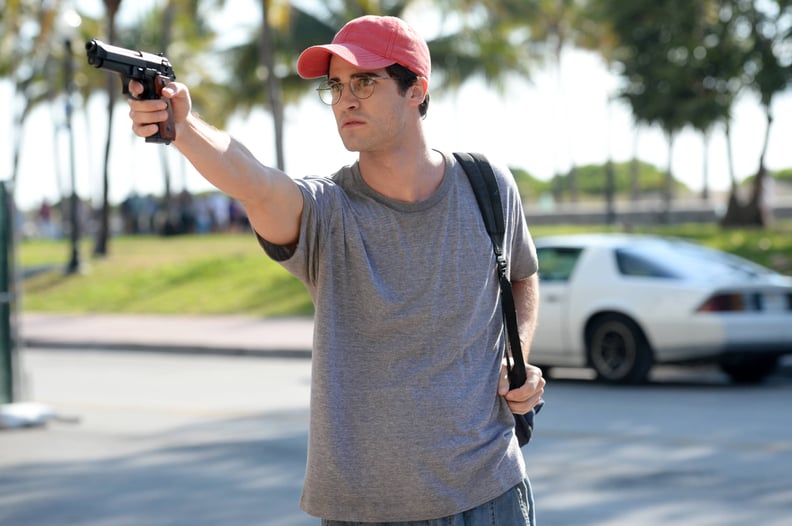 However, the executive producers for the show told me in an interview that they aren't as sure about the two men meeting, so they chose to frame the story from Andrew's point of view and let the viewers decide for themselves.
"People say they did. The family says they didn't. So we frame the meeting through Andrew's telling of the story, very deliberately and specifically," said Executive Producer Brad Simpson. "He tells the story of having met Versace. The rest of our show is told without somebody framing the story, so we leave it up to the viewer to decide if they think they met or not. But certainly in Andrew's mind they met."
Executive Producer Nina Jacobson added, "We can't know for sure. There's plenty of reason to believe they may have met and they may have had some connection to each other, but they may not have. Andrew was a liar."
"Or they may have been introduced at a club and Andrew turned it into something bigger," said Simpson.
What the executive producers want to stress is that they had more blanks to fill in this season than they did with season one. With The People vs. O.J. Simpson, there were myriad sources to consult — news footage, courtroom footage, books written by all the major players. But with season two, they had to invent some things that no one can give them a first-person account of because the people who were there are deceased. But they took great care in choosing what to dramatize for television.
"We always wanted to be very careful; even though there were blanks to fill in, we tried really hard to fill them in with what we believed to be true and framed through the larger themes," said Jacobson. "And if we didn't know, we really tried to allow for interpretation. We're always trying to get it as close to right as we could, knowing that there was not as much information to draw from, and try to do justice to people who were impacted by it."