Does Kate Cheat on Toby on This Is Us?
This Is Us: 4 Reasons Kate Is Definitely About to Cheat on Toby
Kate and Toby are going through it on This Is Us, and their growing distance has us worried about the future of their relationship. Toby has been missing in action lately, both physically and emotionally, and Kate is finding comfort and solace with her new neighbor. Their marriage isn't doing so well, and we're pretty sure their issues will ultimately lead Kate to cheat on Toby. With all the twists This Is Us throws at us, it's hard to predict anything, but here are four reasons why Kate might step out on her husband.
Toby's weight loss is changing their dynamic. Both Kate and Toby have confronted their issues with weight, and for the most part, it was something they could relate to. But this season, after suffering a life-threatening heart attack, Toby is working much harder to get healthy. In episode three, "Unhinged," Toby confesses to Kate that he's been hitting the gym regularly so he can get healthy for their son. Kate feels hurt by his secretiveness, and when she admits that she's gained 10 pounds from her pregnancy, he insensitively responds that he's starting to look like a "Vin Diesel body double."
They're overworked, exhausted new parents. With the arrival of baby Jack, Kate and Toby's priorities have changed, and the hustle and bustle of parenthood is really testing them. Taking care of a newborn, especially one with special needs, isn't always easy, and the stress is starting to catch up. While Toby is taking fatherhood as a reason to get healthy, in episode two, he tells Rebecca he believes the stress of the baby is causing Kate to overeat. This clearly shows a lack of communication between the two, and possibly some form of resentment on Toby's side. If revealed, his sentiments could hurt Kate, driving her further away from him: perhaps into the arms of someone more accepting and compassionate.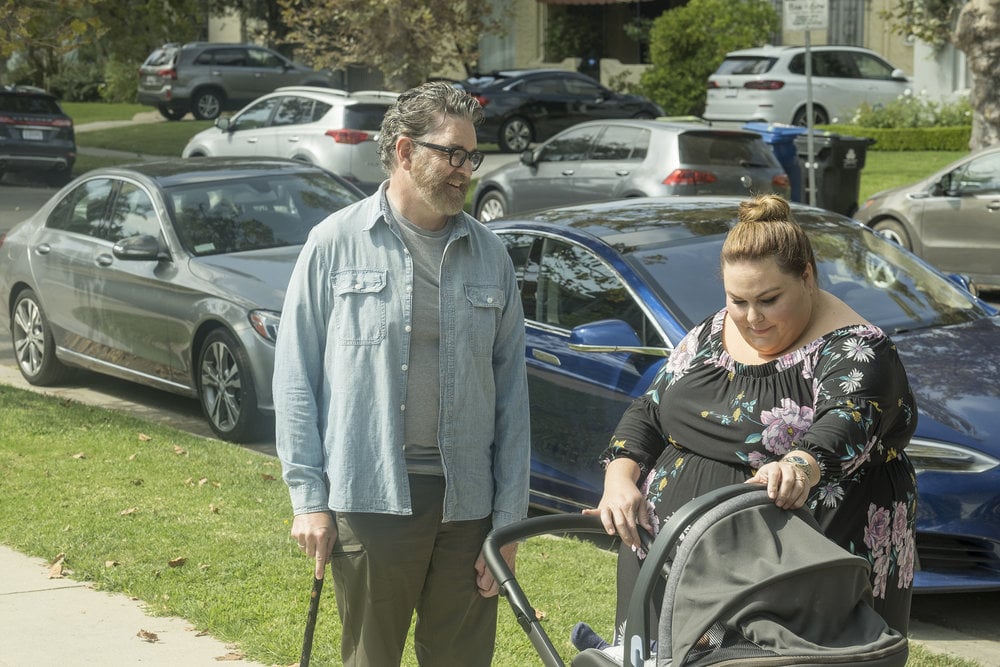 Toby is always busy with work. With the growing tension between them, it doesn't help that Toby is constantly running off to work, leaving Kate at home alone to take care of the baby. In episode eight, "Sorry," when Toby and Kate are trying to feed baby Jack his first solid food, Toby must leave for work. Feeling bad that he's missed so many milestones already because of work, Toby asks Kate not to try to feed Jack again until he returns. But while he's gone, Kate's neighbor, Gregory, successfully feeds Jack fresh avocado. When Toby returns, he feeds Jack avocado as well, proudly declaring it as the baby's first solid food milestone, but Kate doesn't fess up about the earlier interaction with Gregory. If Toby keeps missing out on this time with Kate and Jack, Kate may decide it's time to find someone who's more available.
Kate has chemistry with her neighbor. Kate's first encounter with her neighbor Gregory isn't exactly pleasant, but since then the two have become good friends. After Gregory complained about Toby's car blocking the sidewalk, he revealed to Kate that he just survived a stroke, and needs to walk around the block for his recovery. Kate decides to join him on his walks, and in episode eight, when he doesn't show up at the curb, she goes to his house. When he tells her he isn't feeling well, she offers to come inside and help out. The two seem to have a growing chemistry, which could easily develop into a romance if Kate and Toby's relationship continues to go downhill.
Plus, we've noticed that Kate and Toby aren't seen together in any of the flash-forward scenes, which could hint that they aren't together in the future. Of course this is just speculation, and considering all the misdirection and shockers that come with This Is Us, literally anything could happen. We have no choice but to wait and see how things play out as this season progresses.