Pose Star Dominique Jackson Talks About Elektra's Influence
"Pose" Alum Dominique Jackson Says a Woman Once Bowed Down to Her at an Airport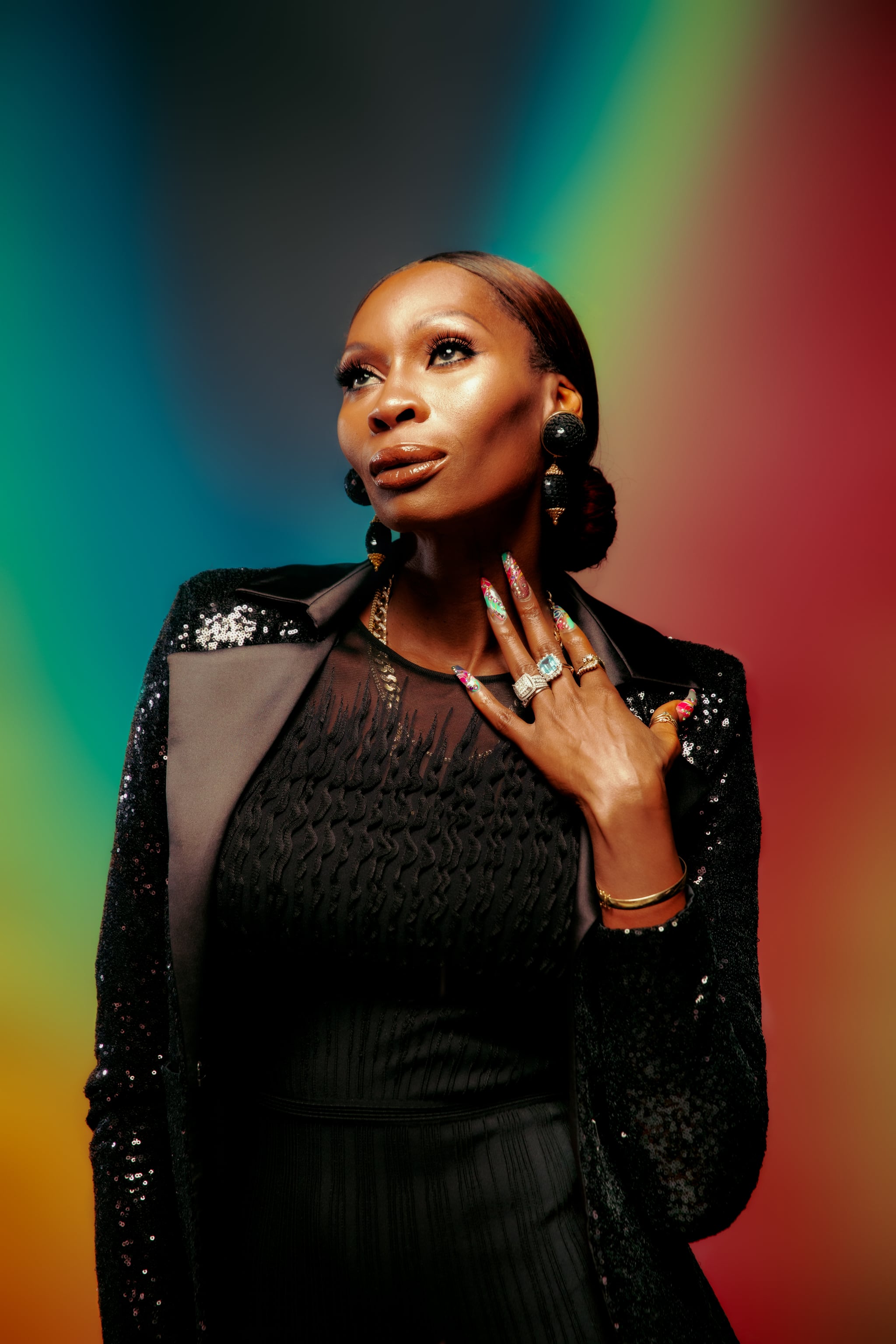 Fans may know her as Elektra Abundance-Evangelista, the fierce house mom from beloved series "Pose" with all the confidence in the world and the Naomi Campbell-esque looks to go with it. But while she's just as iconic in real life, Dominique Jackson's wisdom goes far beyond her glamorous persona.
Her portrayal of a beautiful Black trans woman on a major TV show catapulted Jackson into the spotlight, and she quickly became a game changer for trans representation in media. The show — and Jackson's character — inspired audiences so much, she says one woman even bowed down to her in the middle of an airport. "She said that her promotion came because when she was walking in there, she kept thinking, 'Would Elektra walk in here and take "no" for an answer?'" Jackson recalls.
Of course, Jackson's influence doesn't begin and end on television. Jackson has made it her mission to give back to the trans community. As a part of these efforts, she's partnered with LGBTQ+ healthcare provider Folx Health to raise visibility and funds for its Hormone Replacement Therapy (HRT) Care Fund, which provides free gender-affirming healthcare in collaboration with the Black Trans Advocacy Coalition. She's also joined activists like Gottmik and Schuyler Bailar to discuss Pride for the Future x Legacy campaign.
Though her time as Elektra has ended, Jackson knows the impact she has on the LGBTQ+ community continues. She also says the anxiety that comes with existing as a trans person never truly goes away. "There is still always this fear of living this existence. You know? There is still always that fear," she says. It's why she still remembers that day in the airport: she says it's what gives her the courage to continue.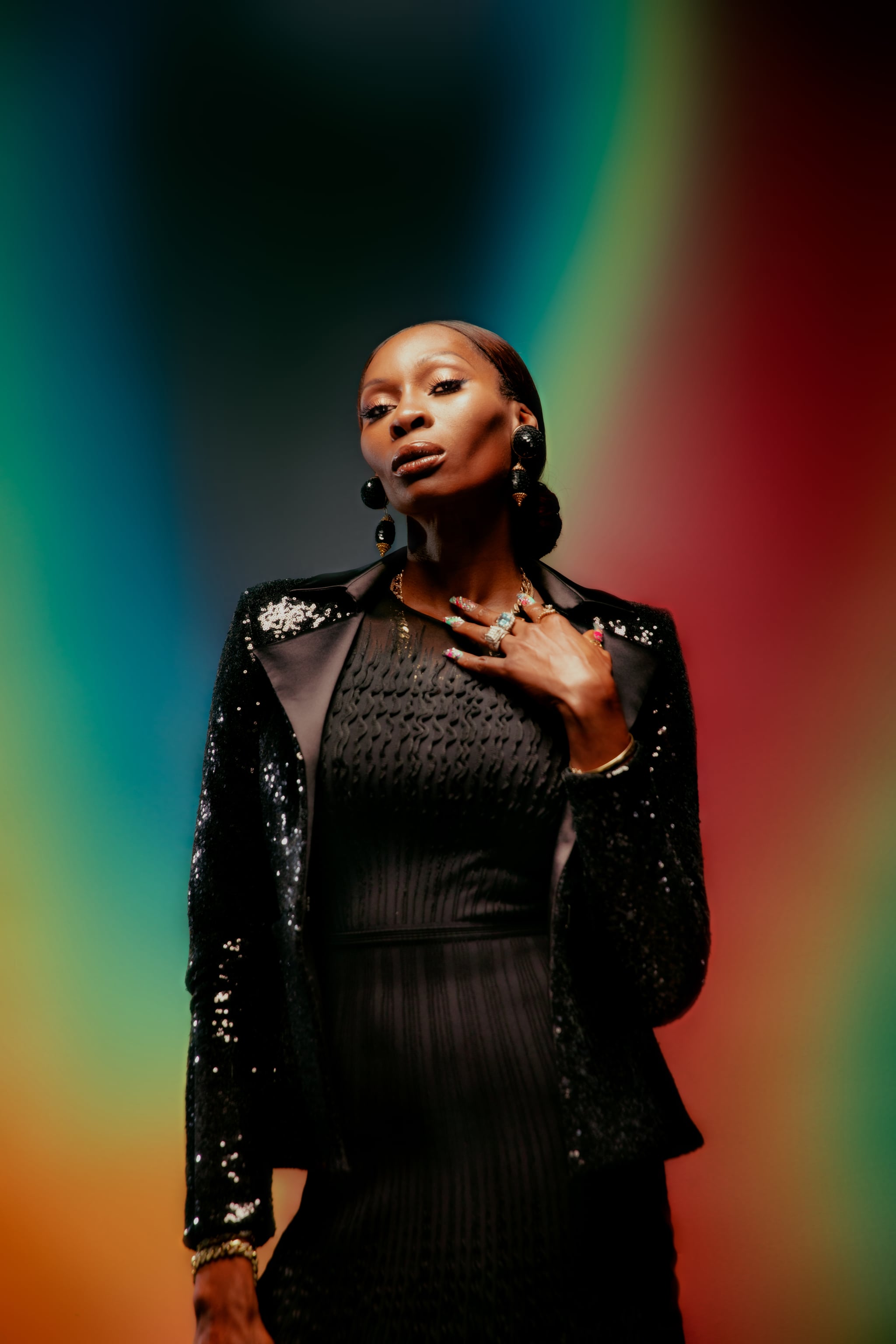 "To hear people that are not of our community . . . see me and validate me as who I am and what I portray and to tell me that I have helped [them] — even if it's five or six of them — to be confident, to be inspiring, to be strong, to be empowered. To claim their rights, to know how to fight for what they want but still show kindness and gentleness. They love it," she says. "That was the most touching for me."
That's not to say that her journey in the spotlight has been easy. Jackson says she learned to tune out the kinds of people who didn't understand her by becoming stronger in her own self. "For me now, I look at those that don't get it, and I pity them. Like misgendering me or being derogatory or anything like that. I pity anyone like that, because to me, I know me so well that you can't move me," she explains.
"Anyone that identifies and understands that it's not just male and female and there's a lot in between . . . has the ability to live free," she says. "But when you're living free and you have that knowledge, that understanding, and you step out into our world, into society that does not understand that, you tend to feel closed in, you tend to feel marginalized, [and] you tend to feel oppressed."
"For those that are fighting for their existence, for their rights, for what we're fighting for, we can never give up that fight. No matter how tired we may feel."
For members of the community who may feel similarly, Jackson reminds them to take care of themselves first. "In your fight, you have to take time for self-care. Because we all will have those moments where we get to celebrate ourselves, even if it's going amongst your peers, going into a space you know is safe," she says. "When we find those spaces that are welcoming — that are our spaces — you find that joy, you find that pride, you are happy to be yourself. Because actually, we live free, imprisoned by the thoughts of others."
While the fight is an exhausting one, Jackson says it is also critical, reminding her community not to give up. "For those that are fighting for their existence, for their rights, for what we're fighting for, we can never give up that fight. No matter how tired we may feel," she says. "Because every day we wake up, every day we step out of our home, every day we step into public, we are fighting and showing the world that we are relevant, and we do have a right to be here."