Pose Set a New Standard For LGBTQ+ Representation on TV
Pose Set the Gold Standard For Trans and Queer Representation on Television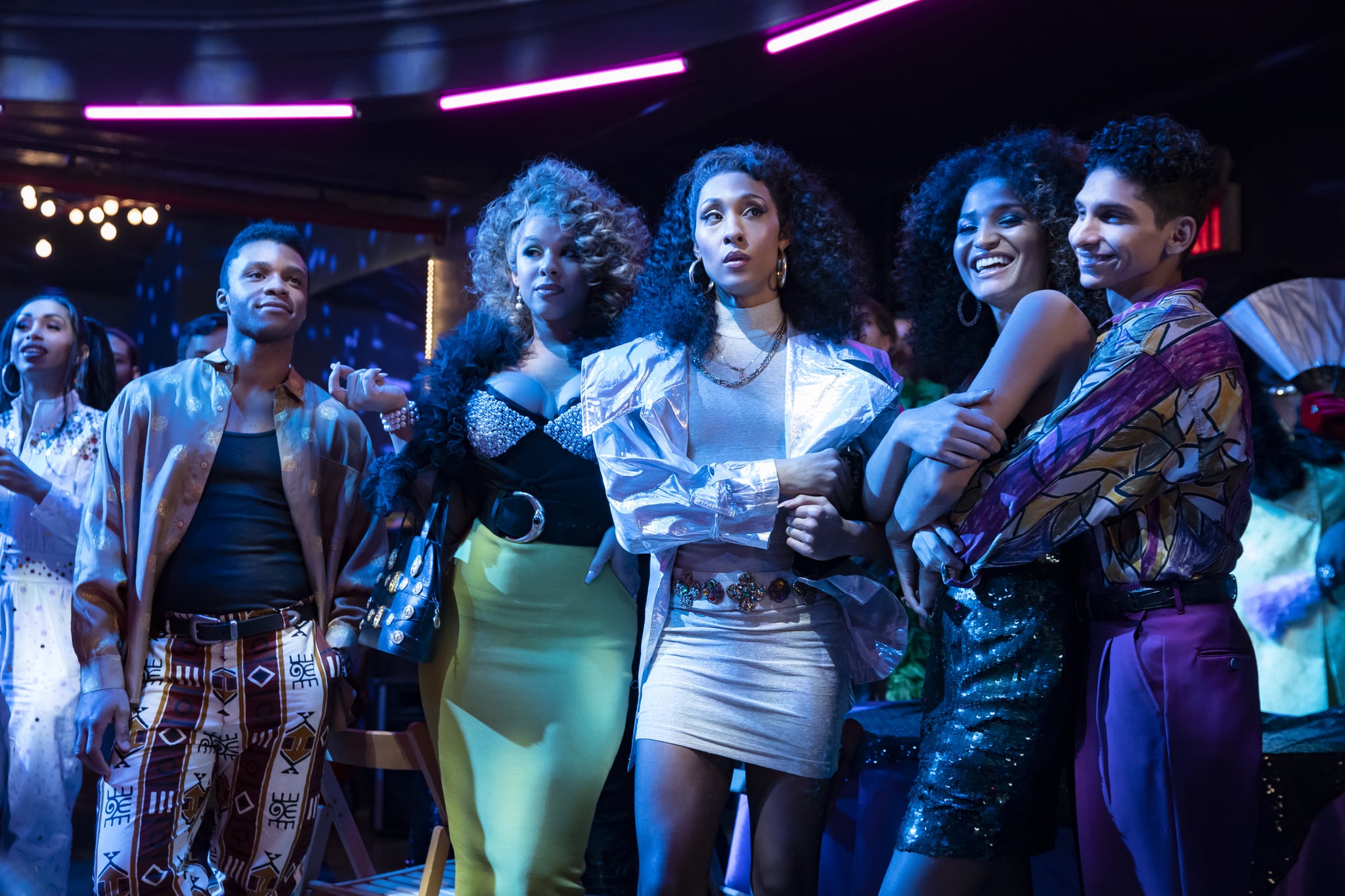 Image Source: FX
When Pose showrunner and cocreator Steven Canals announced that the hit drama would conclude following its third season, fans were shocked and hurt and practically rioted on social media. The show — thankfully — wasn't canceled but had "reached its intended ending," according to Canals. Pose wasn't the type of show that needed to be drawn out with several seasons of recycled plots.
"'Write the TV show you want to watch!' That's what I was told in 2014 while completing my MFA in screenwriting," Canals said in a statement. "At the time we weren't seeing very many Black and Latinx characters — that happened to also be LGBTQ+ — populating screens. And so I wrote the first draft of a pilot the 'younger me' deserved. Pose was conceived as a love letter to the underground NY ballroom community, to my beloved New York, to my queer [and] trans family, to myself."
Canals was right. Black, Latinx, and LGBTQ+ characters had always been scarce on television. Most sitcoms will throw in a homosexual or sexually fluid character for an episode or two for "diversity and inclusion" purposes, but as a curvy, Black queer woman, I never truly felt represented on screen.
Most sitcoms will throw in a homosexual or sexually fluid character for an episode or two for "diversity and inclusion" purposes, but as a curvy, Black queer woman, I never truly felt represented on screen.
During my formative years, I was drawn to shows like Degrassi: The Next Generation, Grey's Anatomy, Gossip Girl, and Pretty Little Liars, and my favorite film was the 2005 musical drama Rent. Though there were bright spots (like Callie and Arizona's romance on Grey's), it wasn't until I entered adulthood that onscreen representation really began to blossom. I got my dose of having a curvy, Black character on TV with Kelli from Insecure, and slowly but surely, queer representation started entering the mainstream. There was bisexual badass Annalise Keating on How to Get Away With Murder, Denise and a portrait of her marriage with Alicia on Master of None, Poussey and Soso's beautiful albeit tragically short relationship on Orange Is the New Black, and Tess's coming out on This Is Us. Yet nothing could compare to the refreshing portrayal of the trans community on Pose.
Set in the 1980s and 1990s, Pose follows members of the LGBTQ+ community who are all connected to New York City's underground ballroom culture. Housemother Blanca Evangelista (played by the incomparable Mj Rodriguez) welcomes "any lost soul" into her home to love, nurture, accept, and protect them. Almost all of the show's leads — except for Billy Porter (Pray Tell), Ryan Jamaal Swain (Damon), Dyllón Burnside (Ricky), and Angel Bismark Curiel (Lil Papi) — are transgender, as is the show's executive producer, Janet Mock.
Pose was a learning experience for many. Even if you lived through this era and had some sense of the challenges facing the queer and trans communities at the time, there was a teachable moment for those willing to accept and understand it. In the pilot episode, fans learned that this group was about survival, tough love, and living in color — out loud and unapologetically.
The show tackled hard topics like the AIDS epidemic and the lack of urgency in finding solutions, the ACT UP protests, the disregard for trans lives (i.e. Candy's death), and the journey one must take to remain true to yourself (i.e. the aftermath of Elektra's bottom surgery), all while highlighting the general struggles of life in New York City in the '80s. Softer storylines included many of the characters finding love and acceptance (Blanca and Christopher, Angel and Lil Papi, Damon and Ricky). Pose also had the best gay sex scene since 2005's Noah's Arc — a sex scene that, according to Canals, almost didn't happen.
That eighth episode in the show's second season, called "Revelations," was Canals's directorial debut. "My approach was — and my approach has always been when it comes to this show, whether it's writing and now directing — what have we not seen before? And more specifically in locating myself as a queer person of color, what did I need?" Canals told Out Magazine. "What did I need to see when I was coming up as a young boy?"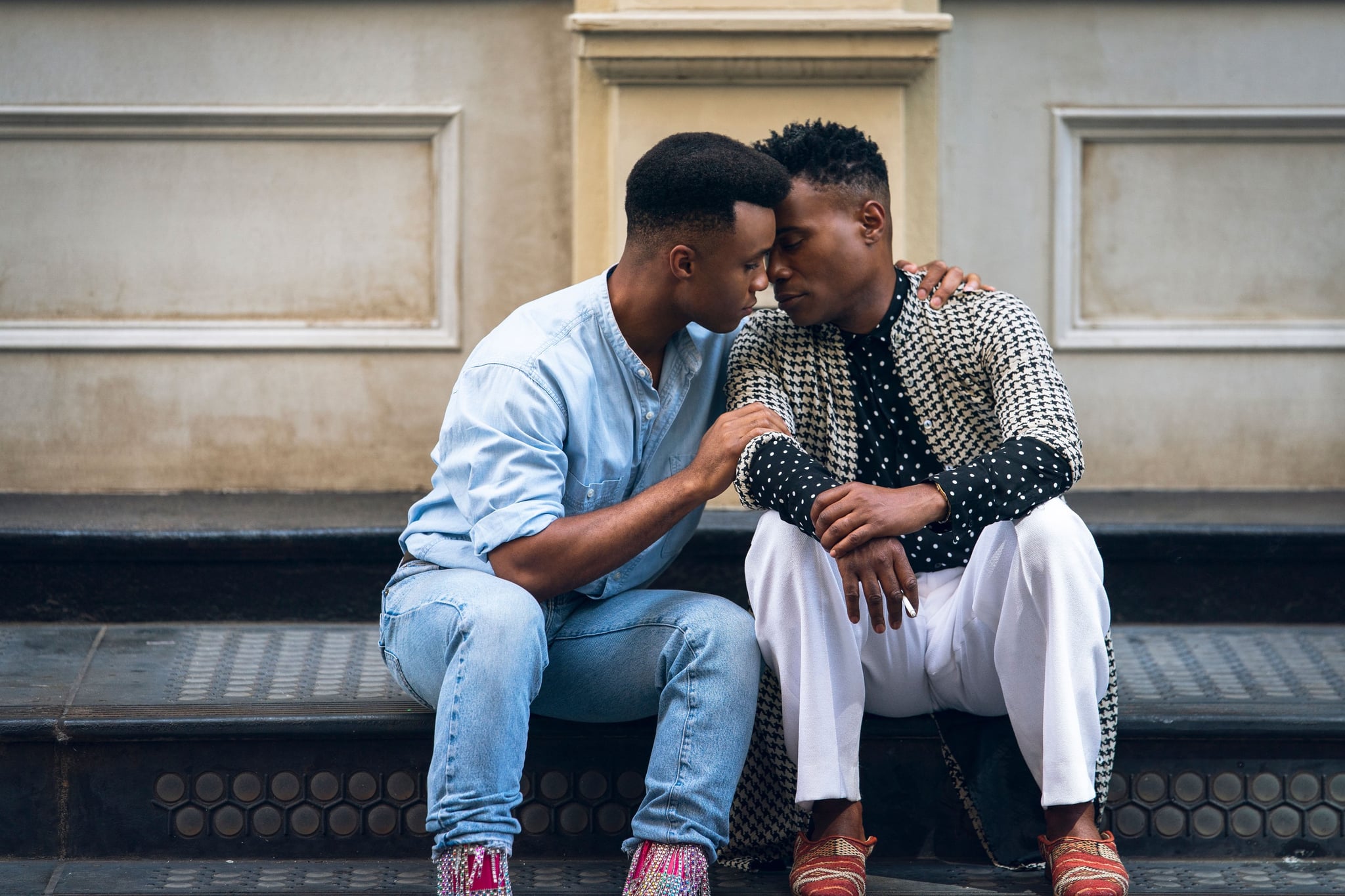 Image Source: Everett Collection
He continued: "Thinking about this scene between Pray Tell and Ricky, I couldn't not think about all of the young boys, whether Black or brown or any shade or any race or ethnicity, who would be coming in to watch our show, who would finally feel seen and who would feel like their experience and their way of loving has value. And so that really was the impetus to say, 'Yeah, I want to see these two gay Black men make love.' And you know, just the revolutionary act of having two gay, Black actors playing gay Black men who also happen to be HIV-positive, in a loving relationship. To me, that just felt so important."
Porter considered the scene to be "the hardest and most difficult thing" he had ever had to do as an actor, because he had "spent [his] entire career never having been the object of anyone's affection or anything. Until now."
And that is the importance of Pose. It tells the stories of countless nameless people who were never allowed to tell their own stories. It educated the masses on the ups and downs the trans and queer communities continue to face on a daily basis. Yet for its first two seasons, Pose was snubbed by the Emmys. This wasn't the first time mainstream award shows had chosen to dismiss shows and actors — specifically Black actors — who blatantly deserved these accolades, but the infuriating hurt still lingered. "We literally have to depend on their recognition in order for networks and studios to honor our value," Indya Moore, who played Angel Evangelista, said about the snub. Angelica Ross (who played Candy) tearfully spoke out on Instagram, saying that it wasn't about the nomination, but rather the representation.
When the series concluded, it finally got the Emmys recognition it was long overdue and made history along the way. Rodriguez became the first trans actress to be nominated for outstanding lead actress in a drama series. Pose itself garnered 10 Emmy nominations, including outstanding drama series, and Canals was nominated for outstanding writing for a drama series and outstanding directing for a drama series.
Pose served as a catalyst for many careers and showed viewers and decision-makers alike what could be done in Hollywood.
Prior to Rodriguez's nomination, Laverne Cox and Rain Valdez were the only openly transgender performers to be recognized by the Television Academy for their work. Cox was the first — she was nominated four times for her role as Sophia Burset on Orange Is the New Black and rightfully called out the Emmys for snubbing her while presenting an award in 2020. In 2015, Cox became the first openly trans woman to win a Daytime Emmy with her special, Laverne Cox Presents: The T Word — the program was also the first trans documentary to win a Daytime Emmy — and in 2020, Valdez followed in her footsteps, receiving a nomination for outstanding actress in a short form comedy or drama series for her role as Belle Jonas on Razor Tongue.
Since 2002, GLAAD has kept track of trans representation in media. After 10 years, the organization found that 54 percent of shows featuring trans characters portrayed them negatively. Another 35 percent ranged from "problematic" to "good," and only 12 percent were considered groundbreaking.
Pose is easily among that 12 percent, but that's not enough. Nor did it ever truly receive the accolades it deserved. Despite being nominated, the show was once again snubbed at the 2021 Emmys, winning none of the major categories. Canals won for outstanding directing for a drama series, and the show itself took home three Emmys for outstanding contemporary makeup (non-prosthetic), outstanding contemporary hair, and outstanding contemporary costumes — to which fans huffed in a "gee, thanks" sort of way.
Still, Pose served as a catalyst for many careers and showed viewers and decision-makers alike what could be done in Hollywood. It allowed those who needed to feel represented to see themselves on TV. Now, as fans anxiously await what's to come, Hollywood executives must remain open to telling these stories in a dynamic way — and allowing the cast and creatives who are best able to do so to take the lead.
Seasons one and two of Pose are now streaming on Netflix; season three is currently available on demand.