Why "We Don't Talk About Bruno" Isn't Nominated For an Oscar
Here's Why "We Don't Talk About Bruno" Isn't Nominated For an Oscar This Year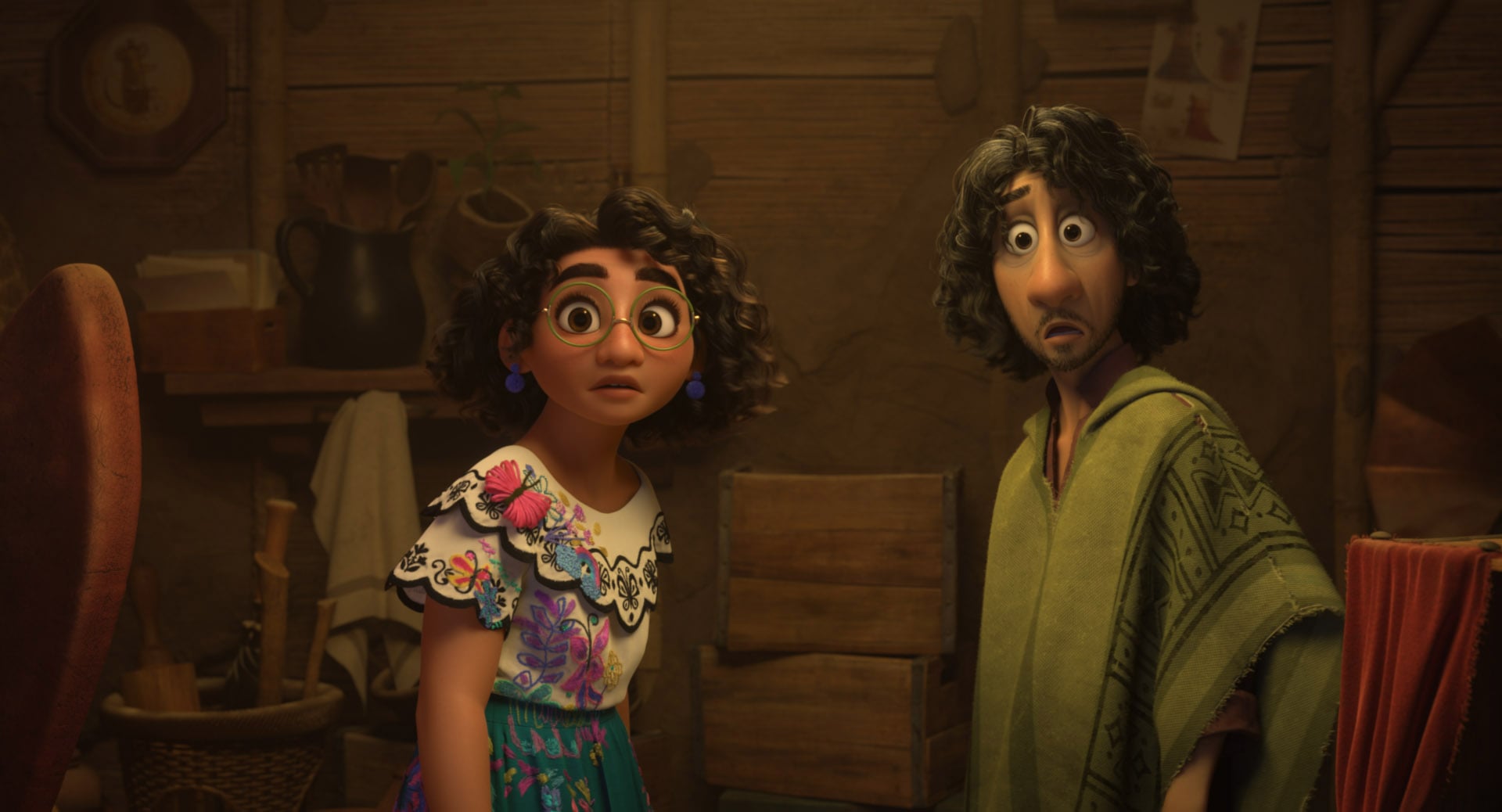 The 2022 Oscar nominations are finally here, and some of the biggest films of 2021 were able to nab a couple of nominations. Leading the pack this year is "The Power of the Dog" with a whopping 12 nominations, with "Dune" following behind with 10. Disney's "Encanto" snagged a total of three nominations — which include best original score, best animated feature film, and best original song for Lin-Manuel Miranda's "Dos Oruguitas." But sadly for fans of the film, its big record, "We Don't Talk About Bruno," wasn't eligible for an Oscar this year.
Per the Academy's set deadline, all songs to be considered for nominations should've been sent in by Nov. 1, 2021. But "Encanto" was released on Nov. 24 and hadn't been screened by critics at that point, so there was no way for Walt Disney Studios to know that audiences would rave over "We Don't Talk About Bruno" the way they did. The breakout song almost immediately became a hit with viewers and quickly became the highest-charting song from a Disney animated movie in over 25 years. It even beat out Oscar-winning "Frozen" hit "Let It Go." As of Feb. 9, the song has topped the Billboard Hot 100 for the second week in a row.
The blame can't be put entirely on Walt Disney Studios in this situation. Predicting which song will take off ahead of the Oscars without solid feedback is a risky thing to bet on. And some could argue that the studio held back on submitting "We Don't Talk About Bruno" — which was written by Miranda — for the Oscars as to not split up the votes among Miranda's other eligible songs being considered from "In the Heights" and Netflix's "Vivo." The Academy's rules say: "No more than two songs from any one film by the exact same writers may be shortlisted. If more than two songs from a film by the exact same writers are in contention, the two songs with the most votes will advance to the shortlist."
This isn't the first time in film history that a big song missed the mark on getting an Oscar nomination the year it was released. According to "Variety," "Barb and Star Go to Vista Del Mar," which released in February 2021, ran into a similar issue. Although Lionsgate submitted two songs for Oscar consideration — "I Love Boobies" and "Welcome to Palm Vista" — "Edgar's Prayer," sung by Jamie Dornan, turned out to be the real showstopper.