A Closer Look at All the New and Returning Cast of Euphoria Season 2
HBO's Emmy-award-winning show Euphoria, a gritty take on teenage life, will premiere its second season on Jan. 9. Starring Zendaya as Rue, a character you might want to hate but can't help but root for, Euphoria became a breakout hit for its spectacular acting and even the costumes and makeup in the first season. The trailer for season two gave us some insight into what we can expect when the show returns, including a few new characters. While Lil Nas X sadly won't be a part of season two, a few other new faces will be. Find out all the new characters coming to season two, as well as which characters from season one will be back.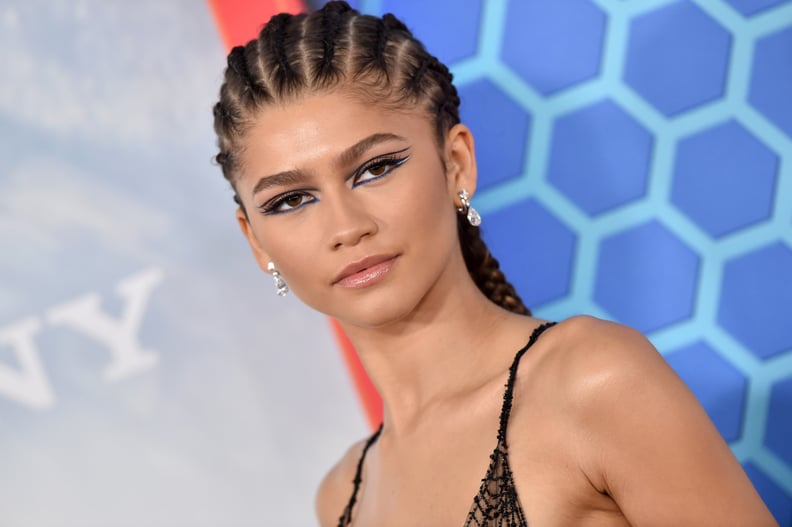 Zendaya as Rue Bennett
Zendaya returns as protagonist Rue Bennett, an anxious teenager who's struggling with drug addiction. The trailer for the second season gives some insight into Rue's feelings for Jules. It also looks like Rue will find even more strife at home when it comes to handling her addiction. Zendaya told British Vogue in October 2021 that this season will be particularly hard for Rue. "When we have all this really dark sh*t — especially this season breaks my heart for Rue — there's a glimmer of hope because I know that she is a version of [creator Sam Levinson]," she said.
Aside from this award-winning role, Zendaya has recently appeared in Spider-Man: No Way Home alongside Tom Holland and Dune with Timothée Chalamet.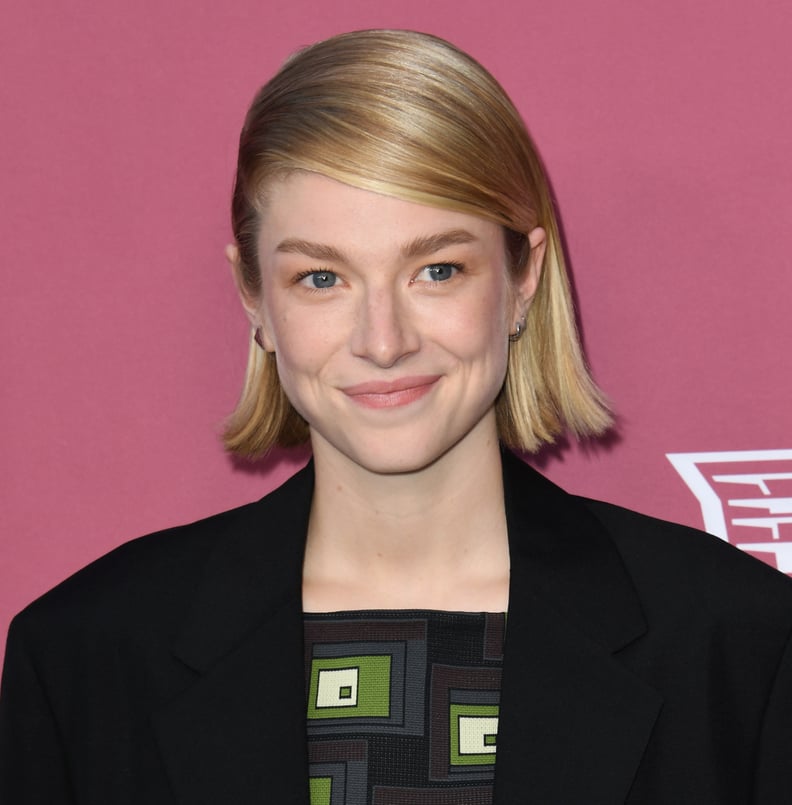 Hunter Schafer as Jules Vaughn
Hunter Schafer returns as Jules, a transgender teenager who has long struggled with her identity. She and Rue have a tumultuous push-and-pull relationship, which we'll see more of in season two, according to the trailer. This is Schafer's breakout role.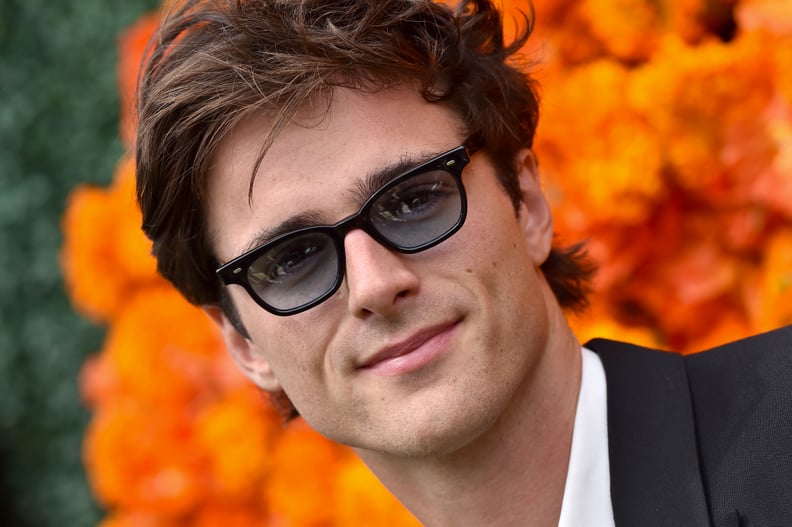 Jacob Elordi as Nate Jacobs
Jacob Elordi is back as Nate Jacobs, the star quarterback of the football team who has a violent streak. Though he's on-and-off with Maddy, Nate struggles with his sexuality, which adds to his violent behavior. Elordi told Esquire in November 2021 that season two will show more of Nate's home life, which will add more layers to his character's struggle. Elordi's breakout role was in Netflix's The Kissing Booth alongside Joey King.
Sydney Sweeney as Cassie Howard
Sydney Sweeney reprises her role as Cassie Howard, Lexi's older sister. Cassie has a strained relationship with her dad after his breakup with her mom and struggles with her own romantic relationships. She wound up pregnant in season one of the show, but the trailer for season two shows a crying Cassie scream at her friends that she's happier than ever. Sweeney's appeared in a number of TV shows, including The White Lotus, The Handmaid's Tale, and Sharp Objects.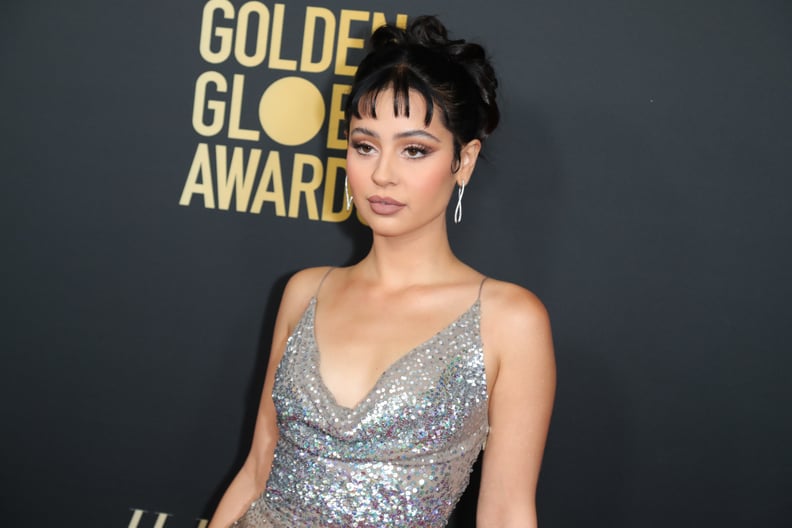 Alexa Demie as Maddy Perez
Alexa Demie reprises her role of Maddy Perez, who has an on-again-off-again relationship with Nate. Despite how volatile their relationship is, Maddy keeps going back to him. However, things may change in season two. Maddy is rumored to have a new love interest, and the trailer makes it look like Nate's getting cozy with someone else. While this has been Demie's breakout role, she previously had small parts in shows like Ray Donovan and The OA.
Angus Cloud as Fezco
Angus Cloud is back as Fezco, a local drug dealer who sticks by Rue's side as she struggles with addiction and sobriety. Fez appears in the trailer for season two, still helping Rue with whatever she needs to get by. Euphoria was Cloud's first big role.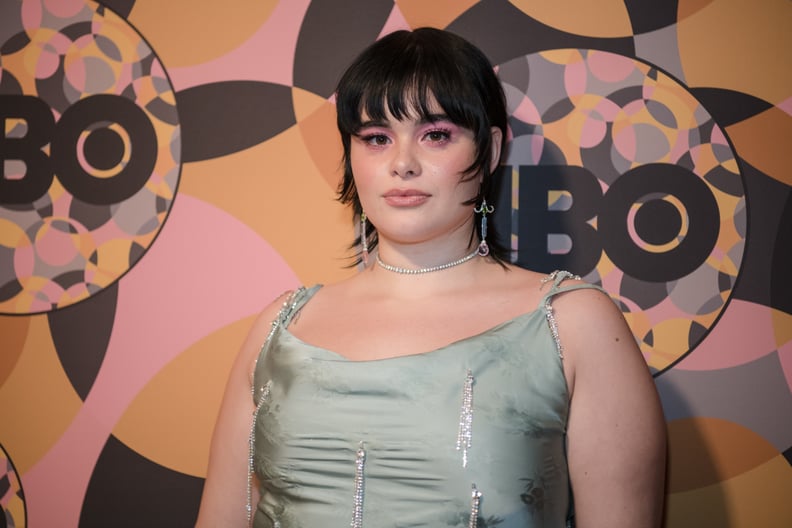 Barbie Ferreira as Kat Hernandez
Barbie Ferreira is back as Kat Hernandez, a teen who is learning to harness her body confidence. She has a large online presence as a fanfiction writer and a cam girl — and is starting to understand how her persona can translate to real life. Euphoria is Ferreira's breakout role, but she also appeared in the film Unpregnant in 2020.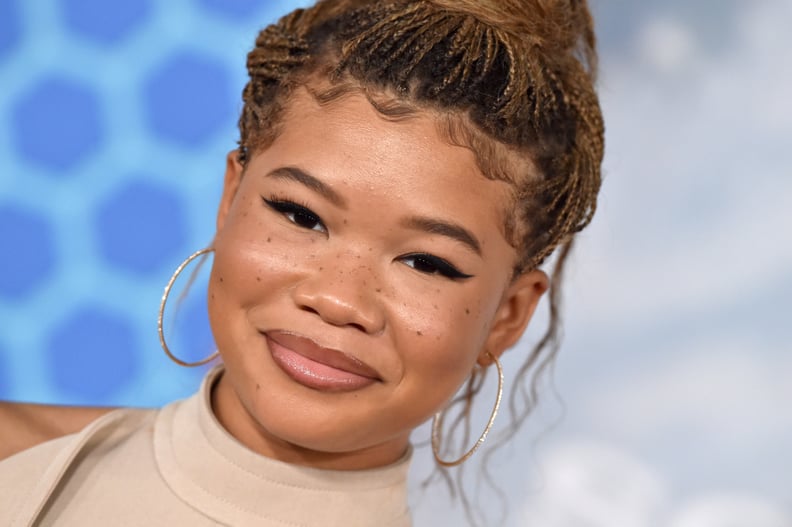 Storm Reid as Gia Bennett
Storm Reid is back as Gia Bennett, Rue's younger sister. She idolizes her big sister despite her shortcomings and loves her in spite of everything. Reid previously appeared in movies like A Wrinkle in Time and The Suicide Squad, as well as a number of TV shows.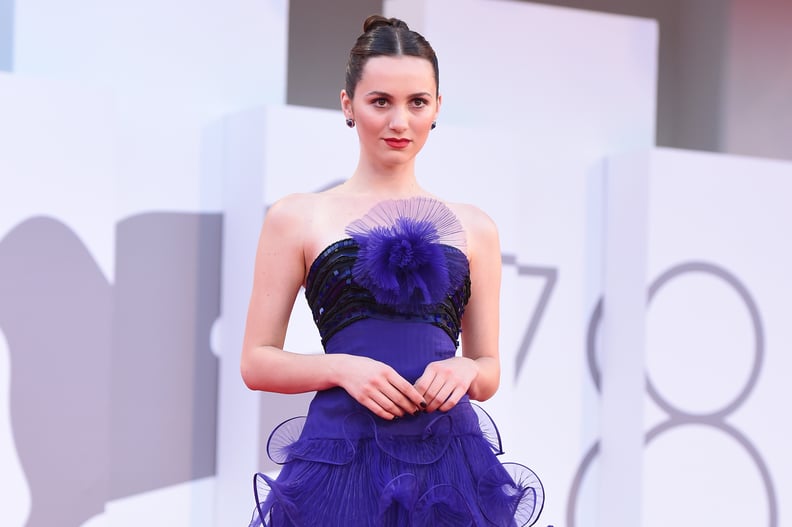 Maude Apatow as Lexi Howard
Maude Apatow reprises her role as Lexi Howard, Cassie's younger sister and Rue's level-headed friend who is often the voice of reason. Apatow had a number of roles as a child in her parents' films, including Knocked Up, Funny People, and This Is 40, all helmed by her dad, Judd Apatow, and starring her mom, Leslie Mann. She also previously appeared in the Netflix show Hollywood.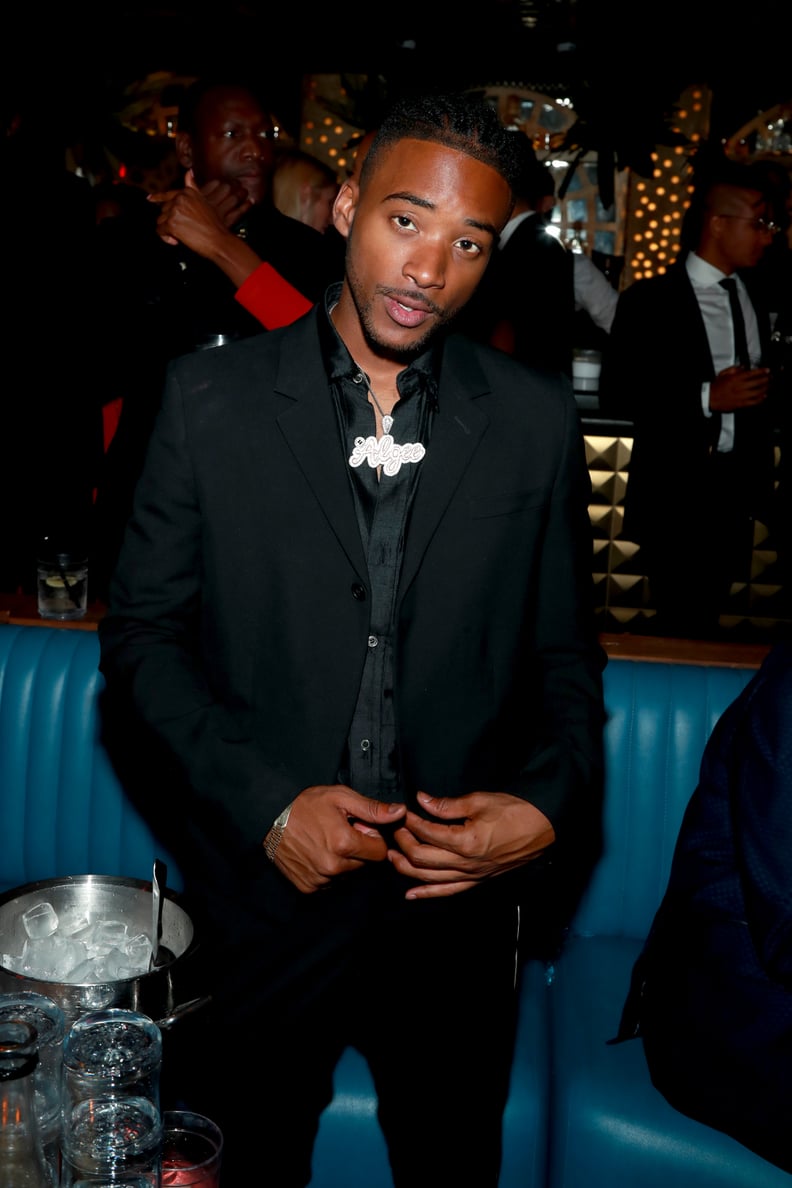 Algee Smith as Chris McKay
Algee Smith will return as Chris McKay in season two of Euphoria. The actor and musician has stayed busy throughout the show's two-year hiatus, starring in Hulu's Mother Android and appearing in The Black Lady Sketch Show.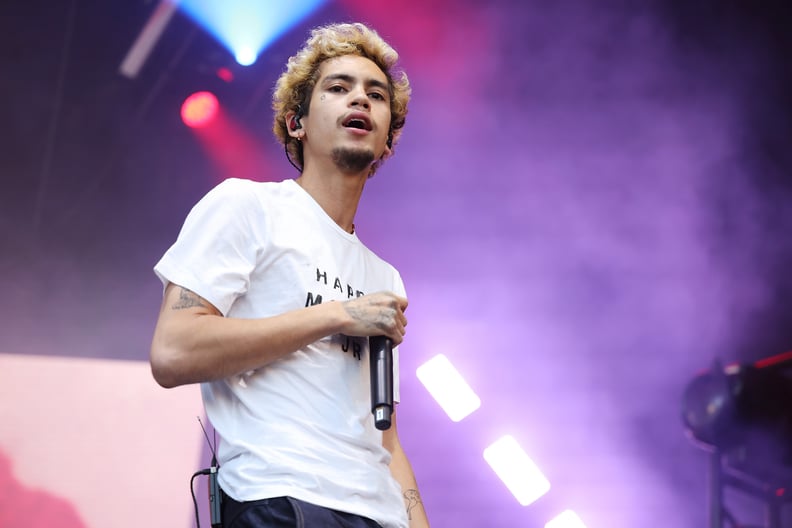 Dominic Fike as Elliot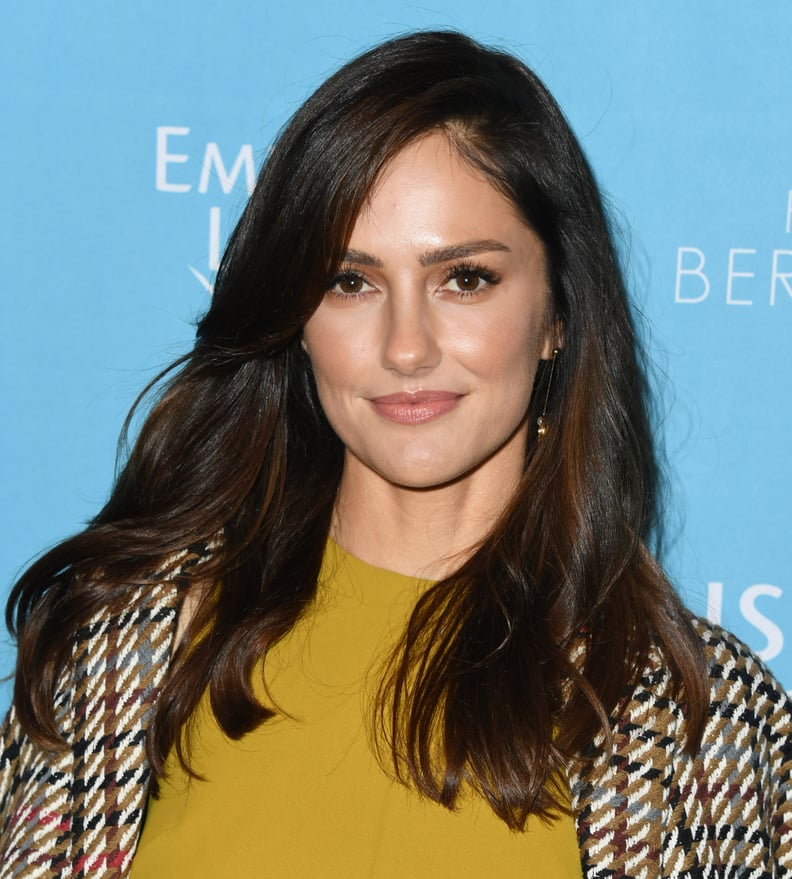 Minka Kelly
Minka Kelly is also joining the cast for season two, The Hollywood Reporter announced in August 2021. The outlet said it was rumored that Kelly's character would be a "jaded, drugged-out suburban housewife." Kelly has starred in a number of movies and shows, including The Roommate, Lee Daniels' The Butler, and Titans, but she is perhaps most well-known for her role in Friday Night Lights.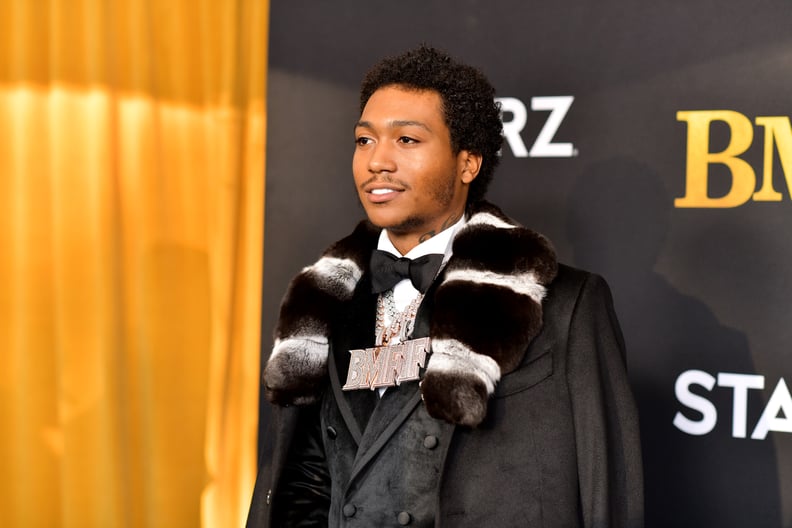 Demetrius Flenory Jr.
Demetrius Flenory Jr. will also join Euphoria for season two, The Hollywood Reporter shared in August 2021. Not much is known about his character, but the outlet claims he may be playing a love interest for Maddy. Prior to this role, Flenory Jr. also starred in BMF.