In News That, Well, Sucks: Everything Sucks! Canceled by Netflix After 1 Season
One of the most promising original TV series to come out of Netflix lately was Everything Sucks!, which was certainly not a description of the show itself. It definitely does not suck. In fact, in what is kind of a metaphor for navigating high school, which is what the show is about, the first season starts out a little awkward and unsure and blossoms into something really beautiful by the last episode.
By season's end, almost every character is in a really lovely place, while at the same time being in a bit of limbo (whether they know it or not). Kate (played by Peyton Kennedy in what is a beautiful heartbreaking performance) has finally had her first kiss with a girl while she explores her sexuality ("Best night ever!" she exclaims), but she hasn't told her dad yet, and she's obviously very nervous about opening up to him about being gay.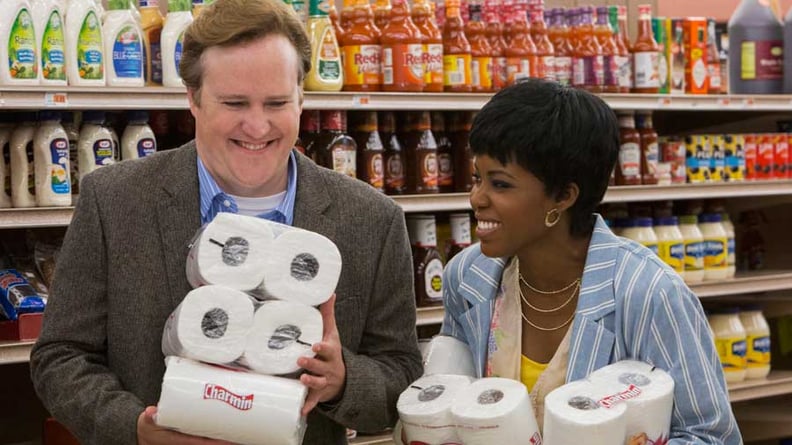 While we initially hoped that the good buzz would mean more things to come from the series, it seems Netflix is staying true to its mission to refine the large amount of scripted original shows on its slate.
"We're super proud of the show we made — and very proud that it found an audience of very passionate fans, for many of whom it became an important personal touchstone: either reflecting their current life, or an echo of their own teenage years," said executive producer Jeff Pinker. "We are grateful to Netflix for the opportunity, but are very disheartened we won't be continuing to tell these stories."
It's a disappointing move for a few reasons. Not only was the show reminiscent of Paul Feig and Judd Apatow's iconic one-season series Freaks and Geeks, but it leaves off on a bit of a cliffhanger. We have to find out what happens to Oliver after he runs off to New York City to be an actor, what's going to come of Emaline and Kate's budding romance, how McQuaid will react after catching the two girls kissing (because he thought Emaline liked him), and if Leslie and Tyler are going to join forces as nerds in love!
See? There's a lot happening. Season two might not happen at Netflix, but maybe a different network will step in to save us all from an Everything Sucks!-less future.