We're a Little Bit Obsessed With This Schitt's Creek Face Mask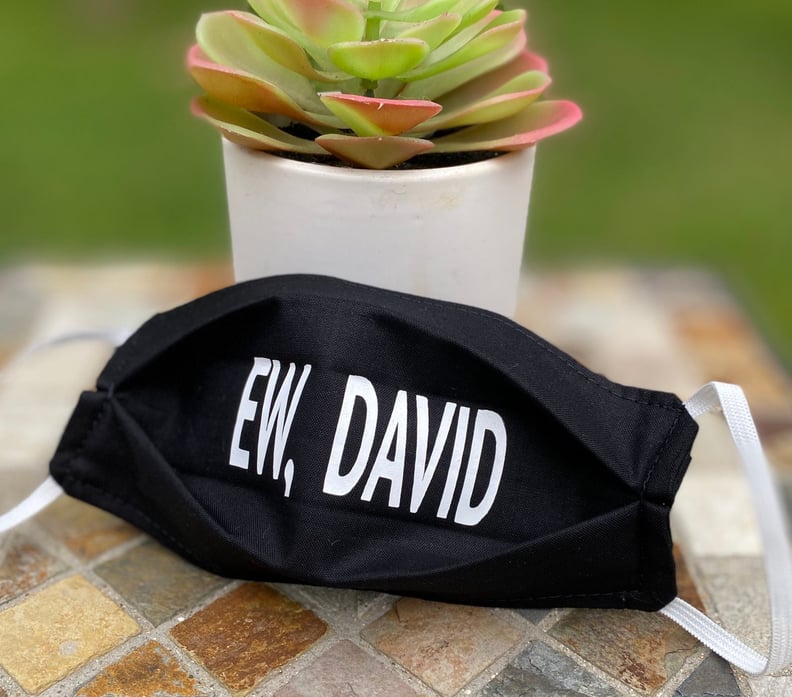 Etsy
Etsy
As POPSUGAR editors, we independently select and write about stuff we love and think you'll like too. If you buy a product we have recommended, we may receive affiliate commission, which in turn supports our work.
Picture this: you're leaving your house to pick up some much-needed fruit wine, so you reach for a face mask. Sure, you could go with a sleek black option, but if you want something with a little more personality, we've got a treat for you. If you're as big of a Schitt's Creek fan as we are, you're going to want to stock up on an Ew David Face Mask ($19).
Not only do these masks say our favorite quote from Alexis, they also inspire safe practices during the pandemic, which we can definitely get behind. Plus, it's always fun to find a fellow Schitt's Creek obsessive, and these masks are the perfect gifts to send to friends. We found a few different options on Etsy, so just keep reading to shop!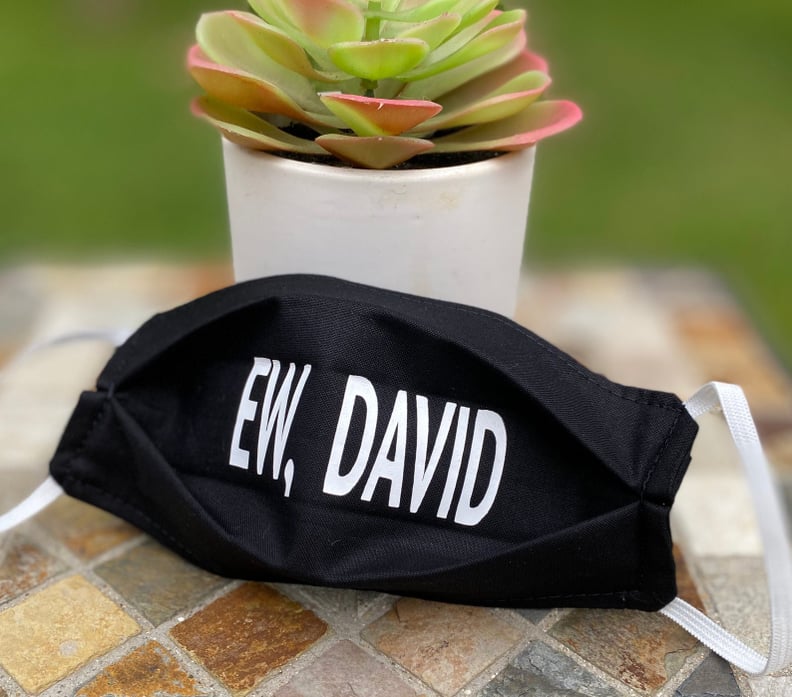 Ew David Schitt's Creek Face Mask With Filter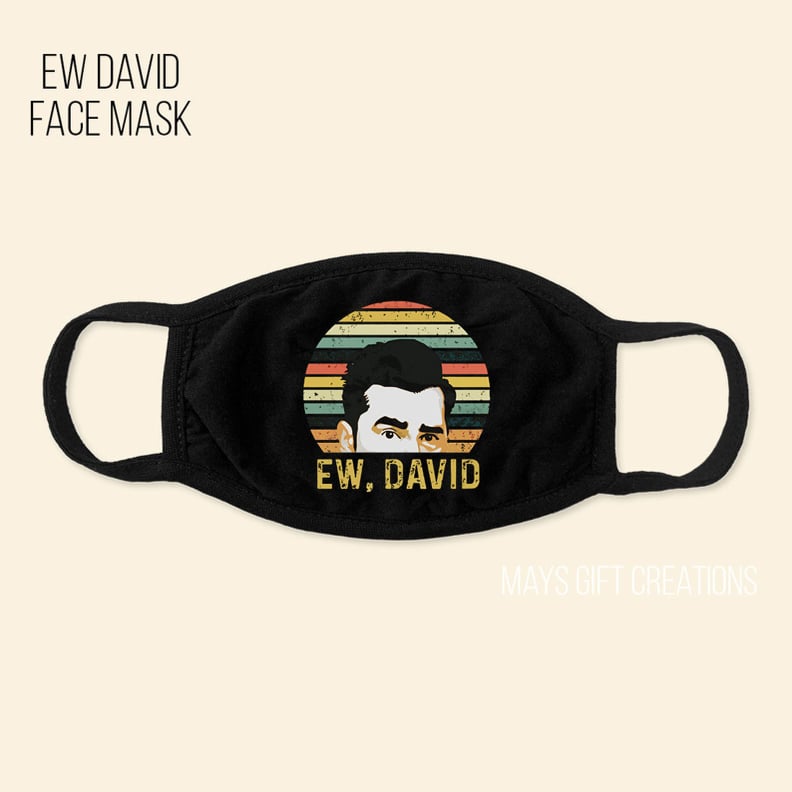 Ew David Black Mask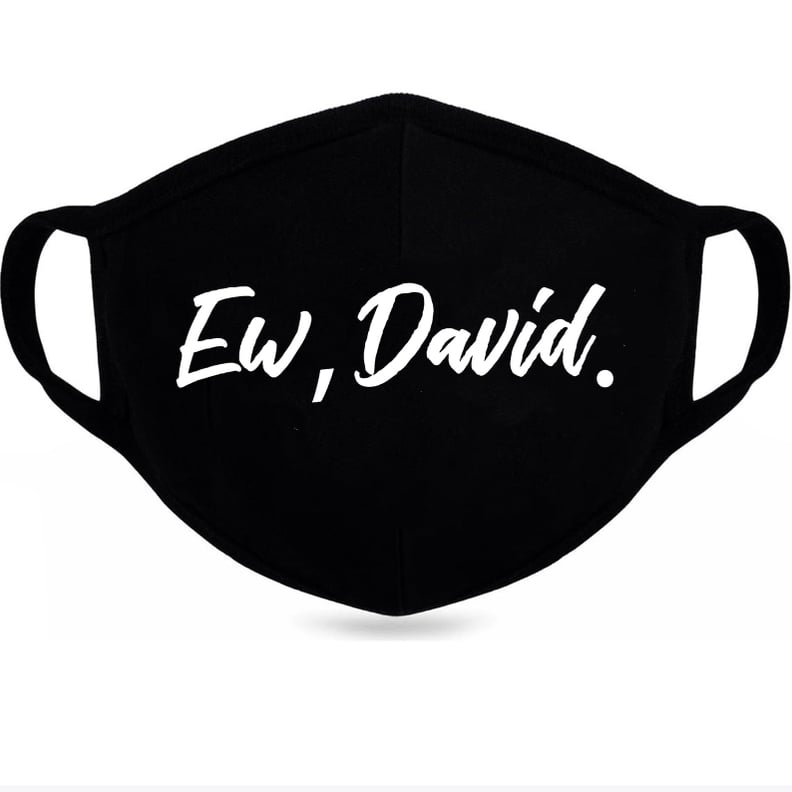 Black Ew David Face Mask
This Black Ew David Face Mask ($13, originally $18) is the perfect gift to send to all your Schitt's Creek-obsessed friends.