I'm Basically a Member of Dom's Familia After Watching Every Fast and Furious Movie in 1 Weekend
A few weeks ago, my boyfriend turned to me and said, "I think we should watch every single Fast and Furious movie this weekend." With little on the agenda (read: absolutely no plans) and nothing but time on our hands, I agreed — and damn, it was an intense weekend, to say the least. The first thing you remember (or learn, if you've never watched one of these movies before) is that this movie franchise is straight up ridiculous. It seems wild enough when they drive cars underneath trucks, and the vague suggestion that every car on the road has a hidden button that releases NOS to make the car go faster is as iconic to the films as it is laughable. But by the time Dwayne Johnson enters the scene in Fast Five, any semblance of reality has already flown out the window — and that's exactly what makes these movies so good.
Our first hurdle was deciding which order to watch the films in. Similar to Star Wars (now, now, stay with me), there is a little bit of debate on whether you should watch the films chronologically or in the order they were released. The confusion is all thanks to The Fast and the Furious: Tokyo Drift, which was released in 2006. Avid fans of the franchise know that it hit cinemas after 2 Fast 2 Furious, but chronologically in the story, it fits between the sixth and seventh film. This may be controversial, but we decided to honour the story, rather than the movie's release dates, and you'll just have to trust me when I say that this was absolutely the right choice.
We started on a Friday night with the first movie, The Fast and the Furious, and followed it up with the weird 2 Fast 2 Furious Turbo Charged Prelude, which helps bridge the gap between the first two films. The next two days were a high-octane ride, and I maintain that it was a great use of my time. Oh, and when I say we watched all the movies, I mean it. Keep on reading to find out how I fared when watching every single Fast and Furious movie in one weekend.
01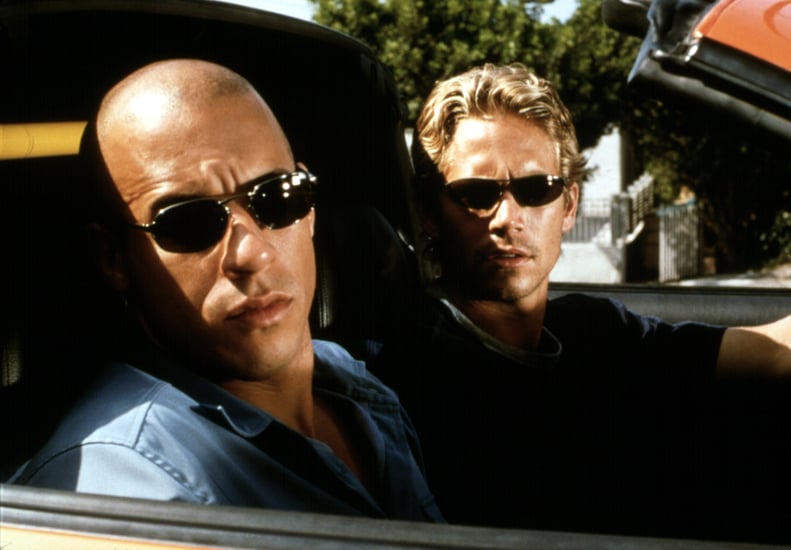 The Fast and the Furious
I hadn't watched The Fast and the Furious in probably 10 years (at least), so it was not only super nostalgic but also just a really fun watch. I'd completely forgotten that Brian (Paul Walker) is an FBI agent, even though it's a key plot point throughout the entire franchise. I cackled over the fact that the entire reason Brian is undercover is to catch a gang of thieves — led by Vin Diesel's character, Dom — who are stealing Panasonic TVs with in-built VCR players. The movie was released in 2001, and with the combination of high-octane driving scenes, loads of large-scale destruction of Los Angeles streets, and bursts of humor throughout, I couldn't help but think that these were the original Marvel movies.
02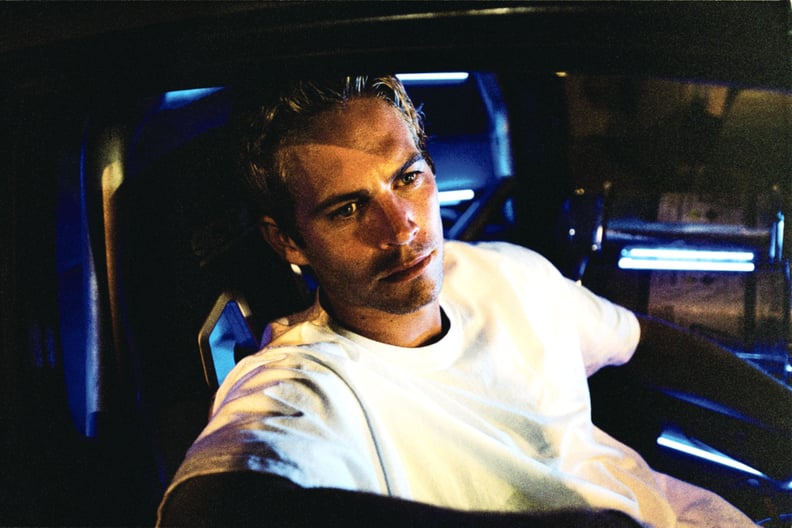 2 Fast 2 Furious Turbo Charged Prelude
When doing our research on which order to watch the Fast and Furious movies, we came across two short films that bridge the gap between a couple of the movies: 2 Fast 2 Furious Turbo Charged Prelude is one of them. Essentially, this six-minute movie loosely explains how Brian travels to Miami (where 2 Fast 2 Furious is set) from California, since the last time we see him in The Fast and the Furious, he's surrounded by cops after letting Dom get away.
03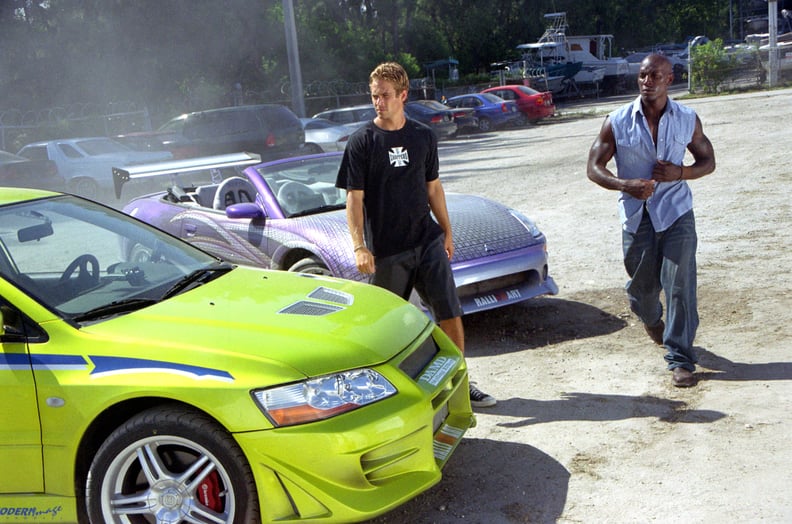 2 Fast 2 Furious
Once Brian reaches Miami, he quickly gets involved in the street-racing scene (of course). But before he can have too much fun, the feds catch up with him and send him undercover all over again — except this time, he enlists his old friend Roman (Tyrese Gibson) to join him. I'd forgotten so many things about this movie: for starters, Eva Mendes is a key character, plus Ludacris is also a huge character in this franchise, and there's a scene in the club that involves a gang and a rat trapped under a bucket on a man's stomach that I can never unsee.
I had also completely forgotten about the scene where Brian drives while looking deep into Mendes's eyes instead of watching the road, and as a teenager, I just thought this was the most romantic thing ever.
04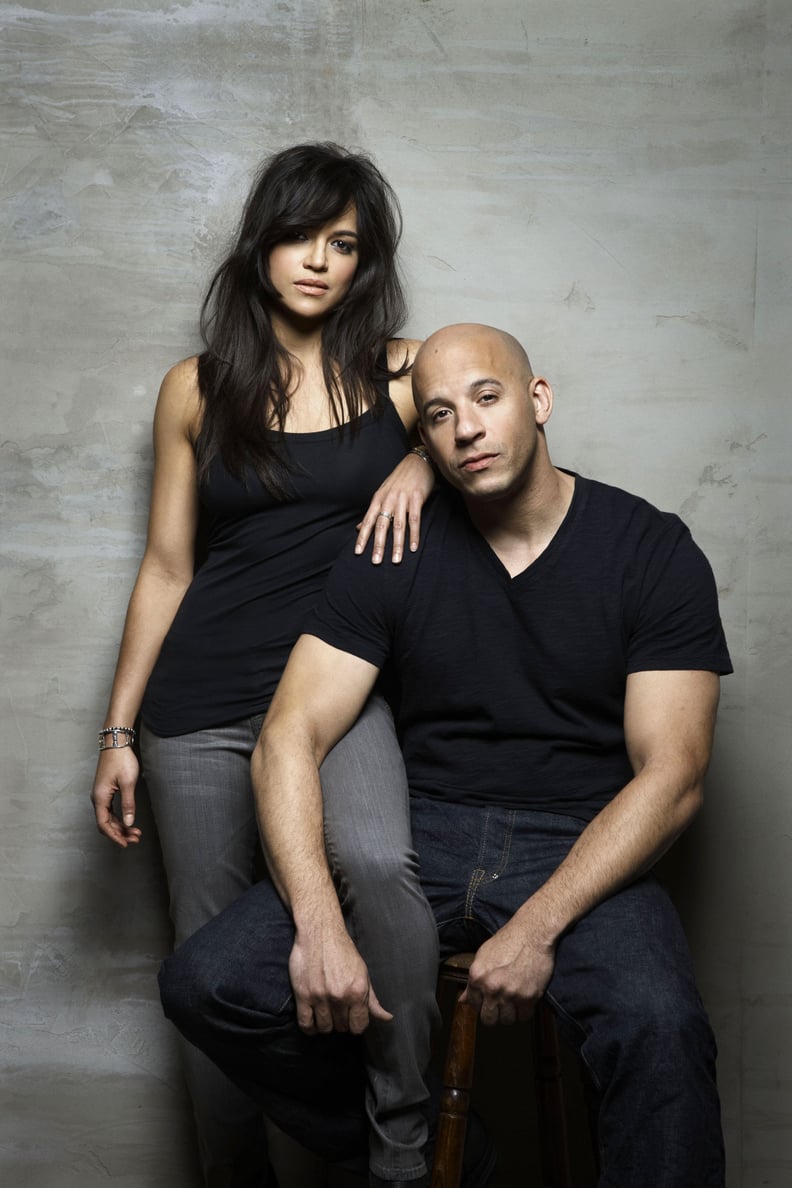 Los Bandoleros
Los Bandoleros has been described as the Diesel-directed Fast and Furious movie you've probably never heard of. It's the second short film that helps give context of what the characters have been up to in between movies. This one's set in the Dominican Republic and follows Dom's story after his escape at the end of The Fast and the Furious. Less about fast cars (shock, I know), Los Bandoleros is a continuation of Dom and Letty's (Michelle Rodriguez) love story, and in the two 10-minute clips, they reunite after spending years apart and get married.
05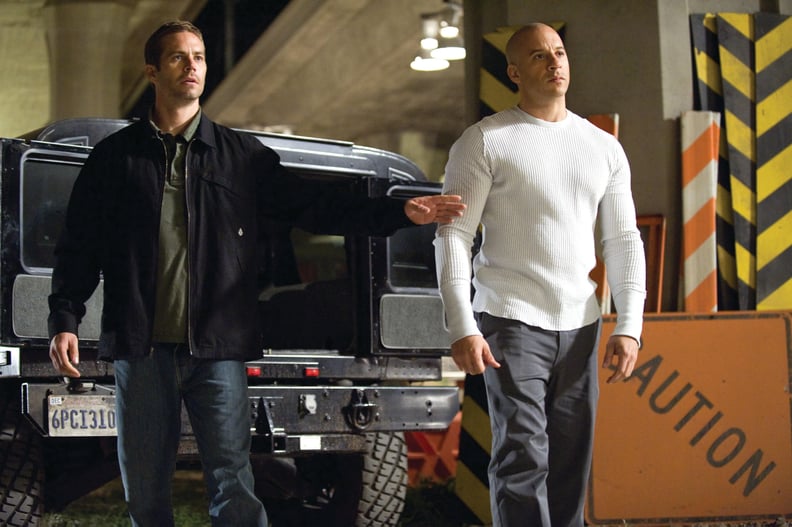 Fast & Furious
After eight years out of the game, Dom is forced out of hiding and returns to California in Fast & Furious to join forces with Brian and the familia. It's almost like Diesel felt like he had something to prove, because in just the cold open, he and the gang highjack a huge fuel tanker as they weave through winding mountain roads. And just as one of the tanks catches alight and starts tumbling towards him, he manages to maneuver the car underneath it and speed off to safety.
A lot more happens in Fast & Furious — like Dom and Brian racing through secret tunnels across the border to Mexico to avenge Letty's death — but the cold open really sets the scene for all the crazy that's to come. Brian and Dom aren't immediately best friends when this movie kicks off, but of course, they're once again brothers by the end.
06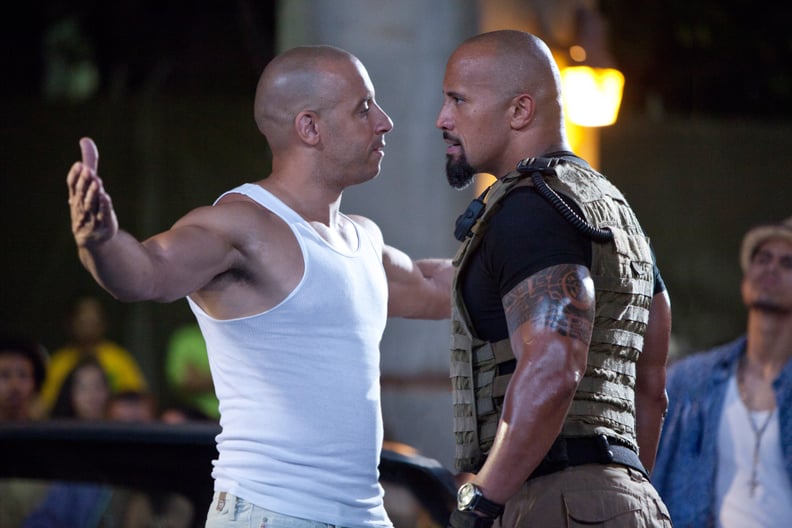 Fast Five
These movies are just a series of threats to Walker's beautiful face, which is a fact that starts causing me great distress by the time Fast Five rolls around. And although that's the most upsetting part of Fast Five, it's not the biggest plot point. Dwayne Johnson joins the cast as Luke Hobbs, a DSS agent tasked with tracking down Dom after the crew breaks him out of a bus while on his way to prison. What ensues is a battle of brute strength, but in the end, The Rock is part of the familia too.
There are a few questions I could't get out of my head while watching this movie, like, why is The Rock so sweaty all the time? What conversations took place to lead the storyline to Dom's crew stealing a safe worth $100 million, strapping it to the back of their cars, and driving it through Rio while running from the criminals and smashing up the entire city? When will we find out that Letty is actually alive?
The Fast and Furious movies are just a compilation of outrageous scenarios that are so far past the realm of possibility, they swing all the way back around to completely plausible. And at the end of the day, you just can't help but root for this rat-pack bunch of lovable criminals.
07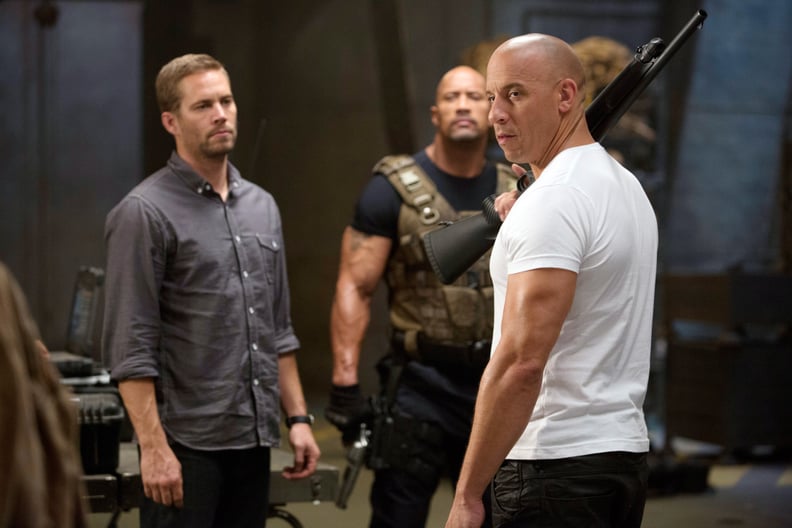 Fast & Furious 6
As the movies went on, I realized that one of the only reasons you're able to move past the ridiculousness (which gets even more out of hand in Fast & Furious 6, I might add) and keep on watching is because of Dom's dedication to his family. Also, Walker's face.
Fast & Furious 6 sees the introduction of an army tank and a jumbo jet into the street racing, and no, I'm not kidding. Diesel driving his muscle car straight through the nose of a burning jet will go down in Fast and Furious history as the most hilariously farcical moment in the entire franchise. It is the same level of iconic as the moment when Daenerys emerges from the fire completely unscathed in Game of Thrones.
08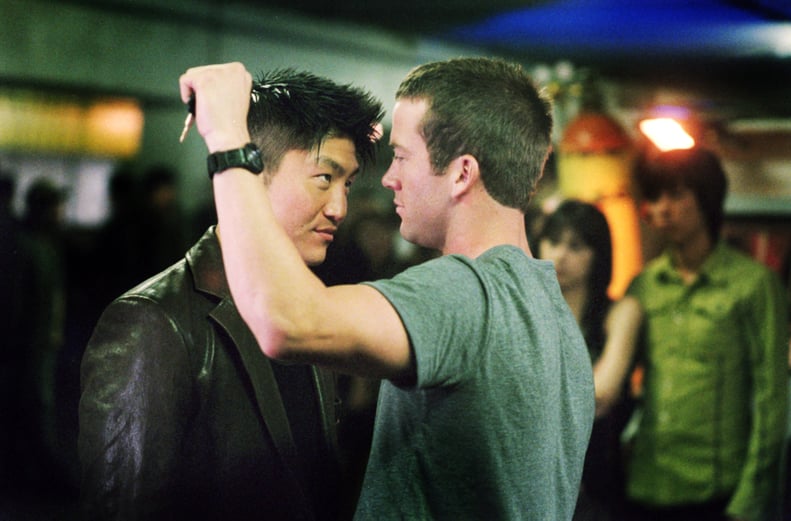 The Fast and the Furious: Tokyo Drift
I'd heard mixed reviews about The Fast and the Furious: Tokyo Drift, but I actually loved it. Han is easily one of the best characters in the franchise, and I'm equally obsessed with his sense of humor as I am with his propensity for eating snacks at all times. Choosing to watch the film where it fits into the story's timeline, rather than its release date (after 2 Fast 2 Furious), was a great choice. In fact, I think the way the creators gave us more screen time with Han and managed to seamlessly fit the movie into the overall timeline (between Fast & Furious 6 and Furious 7) was . . . genius.
09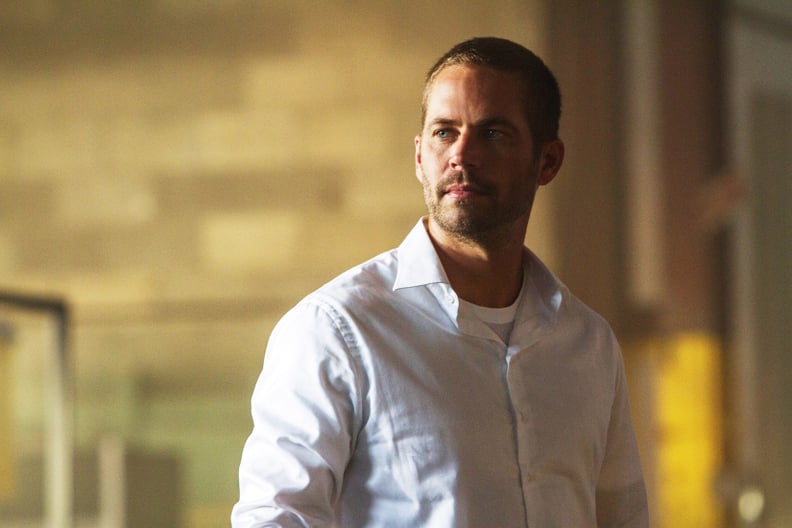 Furious 7
Famously, Furious 7 was in production when Walker tragically died in a car accident in 2013. I was nervous to watch this movie because I knew I'd be a mess at the end (and I definitely was), but there's no doubt that his exit from the franchise was handled with an incredible amount of respect and care. Firstly, I was relieved they didn't kill off his character, Brian, instead finishing his arc with the decision to stop being a criminal and spend time with his young family instead. The final scene, where Dom and Brian drive off in separate directions to Wiz Khalifa and Charlie Puth's "See You Again," is heartbreaking, but it also felt like the perfect send-off for a character (and actor) who was so obviously loved.
Aside from the ending that left me blubbering long after the credits finished rolling, the rest of the movie is just as batsh*t crazy as the others. In fact, probably more so. They fly cars backwards out of an aeroplane (I had to pause the movie to laugh), and there's an insane fight scene between The Rock and Jason Statham that is, frankly, far too much for me to handle. I loved it all.
10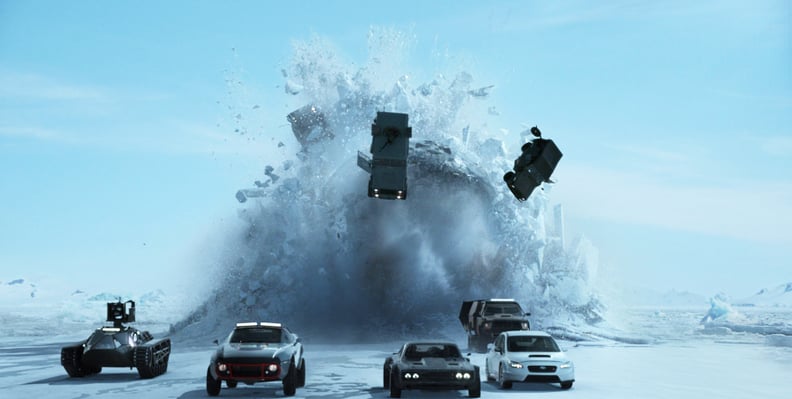 Fate of the Furious
Fate of the Furious is the first film released after Walker's departure, and his absence is definitely felt. That said, this movie still slaps. In fact, I think the writers added even more over-the-top action scenes to distract us from the Brian-shaped hole in the story. Fate of the Furious sees the familia take on Russia, and I had to pause the movie no fewer than three times to laugh at how obscene the action gets.
I almost shed a tear over Scott Eastwood's character, Little Nobody, driving a blue car, which was Brian's signature, because honestly, how dare he. But really, all you need to know about this installment is that Helen Mirren nails an East London accent.
11
Fast & Furious Presents: Hobbs & Shaw
Fast & Furious Presents: Hobbs & Shaw is the first spinoff movie from the Fast and Furious franchise, but I still rate it. Deckard Shaw (Statham) and Hobbs (Johnson) join forces to save the world and end up doing it from Samoa, which means this film features the same ridiculous storylines and action scenes — all set to the backdrop of a tropical paradise.
12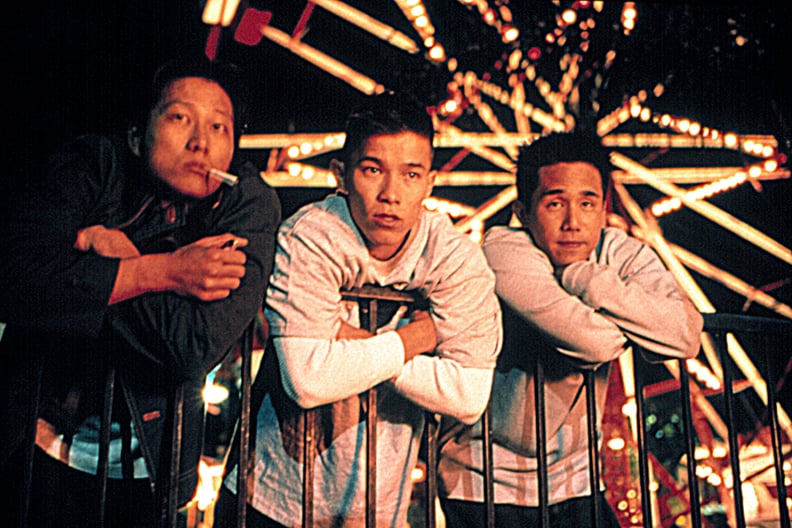 Better Luck Tomorrow
Released in 2002, Better Luck Tomorrow is a crime drama featuring fan-favorite Han long before his adventures with Dom, Brian, and the crew even get started. It was also the directorial debut for Justin Lin, who went on to helm five other films in the franchise. Look, I really wanted to like this movie (Han is one of my favorite characters, after all), but 20 minutes in, there was still no real sign of him. It definitely has more of an indie feel to it and less of the blockbuster action I've become accustomed to, and since it doesn't really link in with the main storyline in any significant way, I decided to skip it. Sorry, Han, I just can't watch you like this.