Dwayne Johnson's EW Quotes About Hobbs and Shaw 2019
Dwayne Johnson on Bringing Hobbs and Shaw to Life at the Expense of Fast 9: "I Needed More Juice"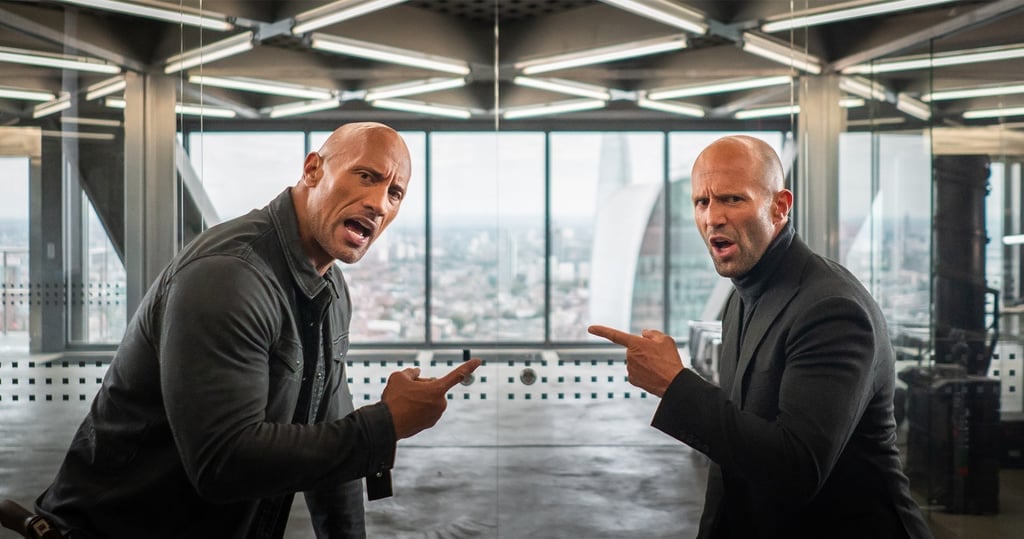 Ready or not, Hobbs and Shaw will be crashing into theaters in less than a month. The Fast and Furious franchise spinoff sees Dwayne Johnson reprising his role as the titular Luke Hobbs, a hard-ass US diplomatic security agent, alongside Jason Statham's Deckard Shaw, a former villain with a heart of gold. But as exciting as the new film is, its creation didn't come without a little bit of controversy.
Just in case you need a refresher, Johnson shocked fans back in November 2016 when he called his male costars "candy asses" in a scathing post on social media. Even though we never officially found out who specifically Johnson was talking about or why exactly the feud began, it seemed obvious that the rift was sparked by Fast and Furious stars Vin Diesel and Tyrese Gibson voicing their disapproval of Hobbs and Shaw (which delayed the franchise's ninth installment by a few years).
Now Johnson has opened up to Entertainment Weekly about his motivations for creating the spinoff to begin with, and why he just wasn't satisfied with his role as Luke Hobbs in the original films.
"The other movies were great, and I loved creating the character of Hobbs," Johnson explained. "Eventually, for me personally, I needed more juice. I needed to sink my teeth into something that allowed the character to grow and expand and showcase more layers."
Together with Shaw's sister, rogue MI6 agent Hattie (The Crown's Vanessa Kirby), Johnson and Statham's characters are tasked with putting all their smack talk and fist fights aside so they can take down a cyber-genetically enhanced anarchist dubbed "black Superman," Brixton (Idris Elba), who has gained control of a biothreat that could wipe out the world as we know it.
"What we wanted to do was still be able to lean into the spectacle and the action that you're used to with that universe," producer Hiram Garcia told EW. "But we wanted to turn up a little bit of the humor, the banter, the buddy-cop dynamic that sometimes we can't get in Fast because there's so many characters in play."
As far as we know, the feud between Johnson, Diesel, and Gibson has simmered down now that Hobbs and Shaw is on the cusp of premiering and Fast 9 has begun production. Let's just hope they've put any lingering issues to bed, because we're going to need a reunion between all the characters at some point in the future (preferably in space).