Watch Flossybaby's Best Story-Time Videos on TikTok
If You're Not Following Flossybaby on TikTok, Your FYP Is Missing *Major* Comedy Gold
Sarcasm is a love language not everyone understands, but Juliana, aka "Jay" or @flossybaby, dishes it out beautifully in hilarious TikTok skits that make me feel like I've clicked onto a one-woman Saturday Night Live spinoff. At 22, Jay is best known for her sketch-comedy and story-time videos. Her sense of humor ranges from goofy one-liners to snappy monologues and skits lined up with multiple characters (all played by the one and only).
Where TikTok stars like Caitlin Reilly make us laugh with their spot-on impressions and animators like Audrey Hopkins make us crack a smile with their art, a huge part of Jay's success is in her versatility and unpredictability. "A lot of people say that my videos are really random, and that's intentional on my end, because when I first started putting content out, I didn't want to have a niche," she told POPSUGAR. "So I think that's what they really love about my page: you will literally see a video about anything. There's not a specific type of content that I do, but it's still very much enjoyable."
On Crafting Her Viral TikTok Videos
Jay's personal brand of humor consists of everything from cheeky inner dialogues to brutally honest takes on her everyday life and relatable moments of disbelief with her dog, Dior. Some of her most popular videos include her "Fast Food Mansion" series, where she gives chains like McDonald's and Burger King over-the-top personalities inspired by reality TV shows, and her "Gen Z As . . . " series, in which she makes fun of stereotypes about her generation being too lax or overdramatic. "I'm easily inspired," she said, explaining that most of her videos are spontaneous. "I'll see something and then a whole skit will play in my head. If I have time at that very moment, I'll bring it to life and just record it then and there. But if I'm in a situation where I can't really record, I'll write it in my Notes app and then flesh it out when I have time."
As a content creator, she has amassed over 3.7 million followers and was recently recognized on TikTok's 2021 Discover List. Before joining the app, Jay was a college student with a major in psychology and a minor in forensics. But what started out as a joke, aka downloading TikTok just over a year ago, transformed her into a full-time TikToker and inspired her to make the 1,400-mile move from Texas to LA, where she regularly networks with other influencers and creators.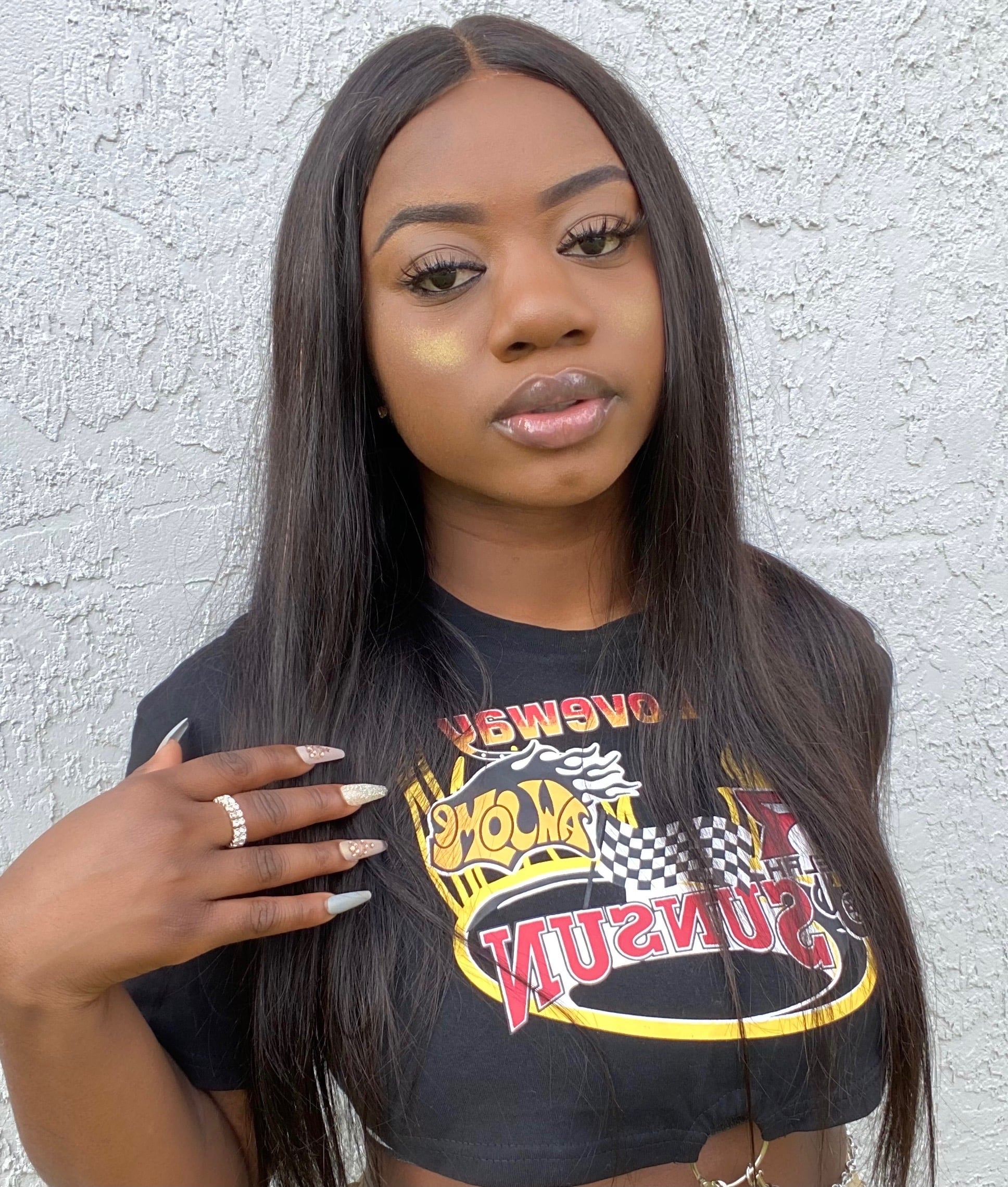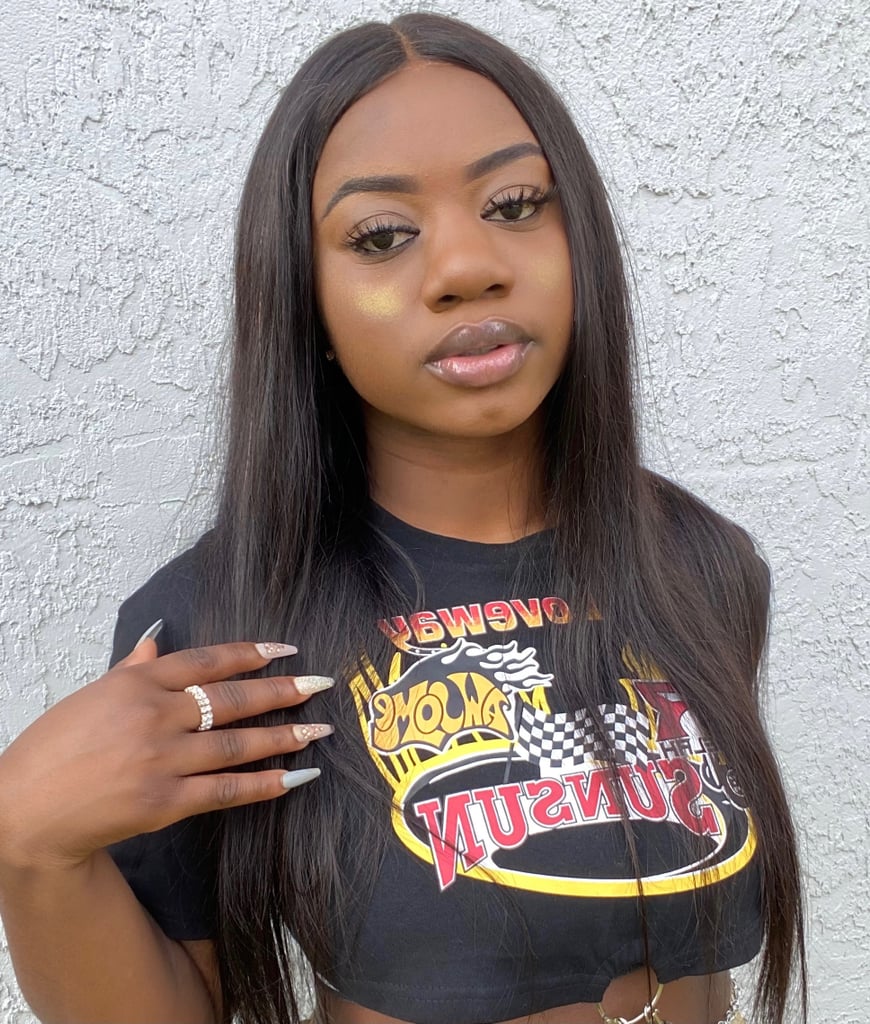 Image Source: TikTok user flossybaby
On Her Passion For Acting
But Jay's success as a comedian isn't a huge surprise considering she grew up acting as early as elementary school, putting on standout performances that left her friends and teachers highly impressed. "I feel like everybody knew [I was funny] before I did," she said. "I'd be having a regular conversation with someone and say something that I didn't really think twice about, but they would just be dying [laughing] and I'm like, 'Oh, I'm really good at this.'"
Influenced by shows like That's So Raven and The Office, she carried her talents with her to college, where her skills even got the attention of a professor who suggested she pursue acting professionally. "Not to toot my own horn, but after [one show] ended, the professor kind of pulled me aside and he was like, 'Hey, you should really consider acting. And we have a couple more shows coming on before the semester ends. I think you should audition,'" she said. "It really meant a lot to me because it felt good to be appreciated by someone who is a professional."
Hilarious, motivational, and thought-provoking, Jay's videos hit every time, but her true passion is making a name for herself as a professional actor. "I feel like I would do really good on screen," she said. "A lot of people love the comedy that they see on TikTok, but there's so much more to me that you have to see in real time." While she's already starred in one commercial, Jay wants to pursue acting on a higher level and hopes to land roles that allow her to channel other sides of herself as an actor beyond the comedy sphere.
On How Her Fans Have Inspired Her to Chase Her Dreams
Yes, Jay has her confidence, comedic timing, and natural talent for making people laugh to thank for much of her TikTok success, but she also points out that she's grateful to her followers for being so supportive from the beginning. "A year ago when I first started, there were people who would comment things like, 'This girl's going to be really big. I see so much potential in you,'" she said. "It made me really emotional because sometimes, I feel like other people are able to pick up on that quicker than you. So it kind of gave me the fuel to take TikTok more seriously and keep posting because I feel like, if a few people already see potential in me, I wonder what it could be if I keep going and just grow my platform."
"You just have to have fun with it, be yourself, and know that it's going to work out. Everything will be fine."
Being an online star can be overwhelming at times, but Jay sees her TikTok career as a positive experience that will prepare her for the success she hopes to achieve in the future. "When I did start going viral, I got a little anxious. I was like, 'Oh my God, what are people going to think of me? Are they going to make fun of me?' — the fears that most people would have," she said. "At one point, I wanted to stop TikTok because everything I post would go viral and it would scare me a little. My face is all over the internet. But I think you just have to have fun with it, be yourself, and know that it's going to work out. Everything will be fine."
Today, Jay is grateful for all that her experience as a TikToker has offered her, and she looks forward to working on bigger projects in the future. In the meantime, check out some of @flossybaby's best TikTok videos ahead.