The Frozen Ground: True Story of Serial Killer Robert Hansen
Watching The Frozen Ground on Netflix? Robert Hansen Was a Real Killer — Here's What Happened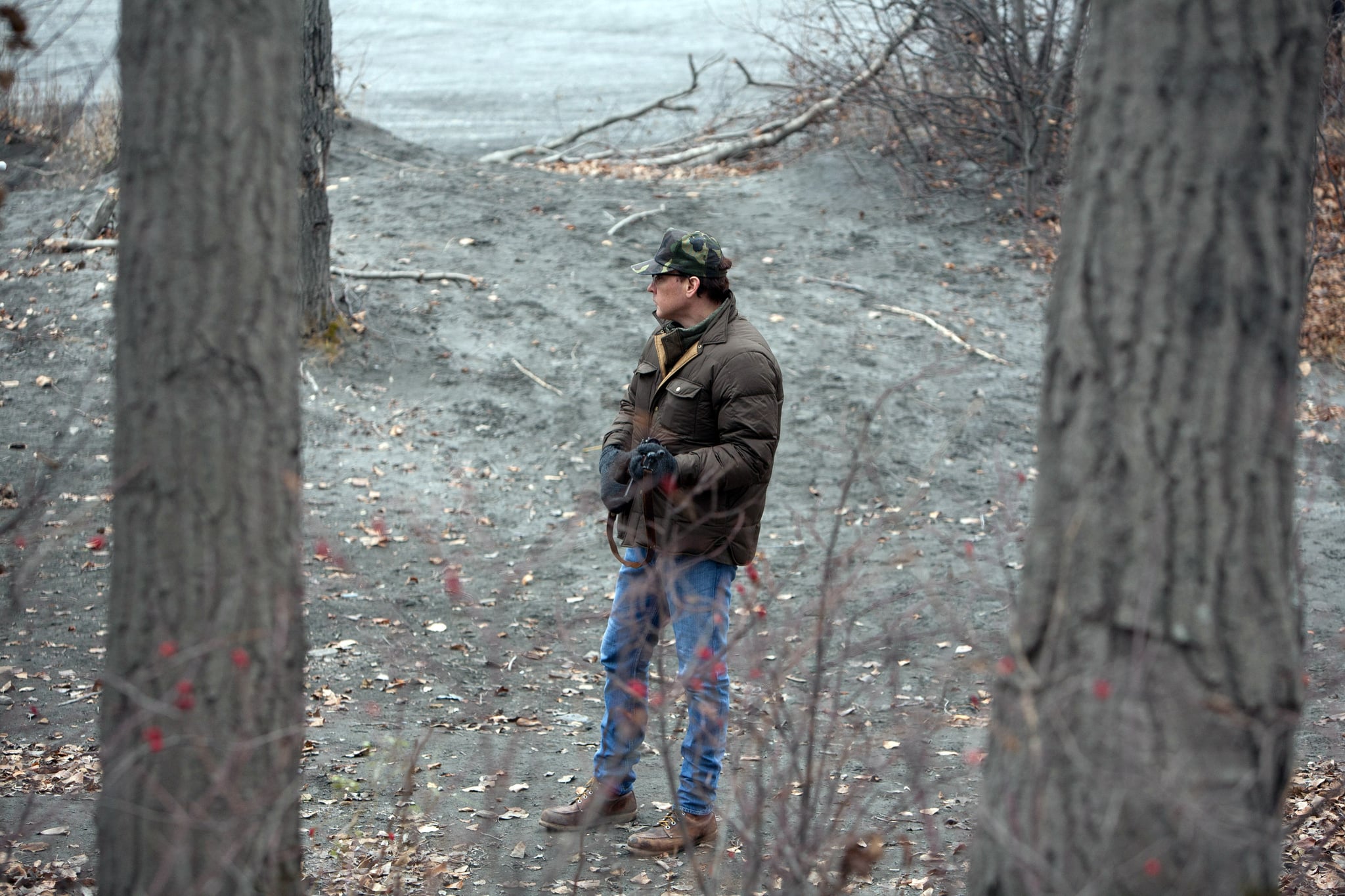 The 2013 crime thriller The Frozen Ground has been seeing something of a resurgence since its debut on Netflix, and if you're wondering about the true story behind the movie, we've got you covered. Based on the crimes of real-life serial killer Robert Hansen, The Frozen Ground covers most of the unsettling true story, but there have been developments since the movie's release. If you're considering checking out the movie or you just finished and are looking for more info, here's what you should know:
What Were Robert Hansen's Crimes?
A decade before his more violent crimes began, Hansen (played by John Cusack in the film) gave an indication of his disturbed state. As reported in the New York Daily News, in 1960, a 21-year-old Hansen burned down a school bus garage in his hometown, Pocahontas, Iowa. It was reportedly revenge for his unpopularity and frustrations over being unable to get dates during high school. Hansen was sentenced to three years in prison but only served 20 months. While in prison, he was diagnosed with several mental illnesses, including bipolar disorder, an "infantile" personality, and possible schizophrenic episodes, along with an obsession with revenge on perceived slights.
That was just the beginning of his crime spree, though. Following his release, he moved to Anchorage, Alaska, and, after a few years, old habits returned. The New York Times notes that he was arrested three times in twelve years — twice on charges of abduction and rape. The third charge was larceny, after being caught stealing from a department store. Starting in the early 1970s, the NYT reported, Hansen began abducting, raping, and murdering many women, mostly sex workers, apparently preying on women he felt were "inferior" to get revenge for feeling rejected by women all his life.
How Was Robert Hansen Caught?
In June 1983, 17-year-old prostitute Cindy Paulson (played by Vanessa Hudgens in The Frozen Ground), was kidnapped and assaulted by Hansen. According to the New York Daily News, however, she managed to escape and reported the crimes to police, naming Hansen as the perpetrator. Hansen, however, convinced police that he was the victim of an extortion attempt, and he was let go without suspicion.
The story of Paulson and Hansen didn't quite add up to Detective Glenn Flothe, though, and Flothe began investigating further. (Filmmakers must not have liked that name, because Nicolas Cage's movie protagonist is Sgt. Jack Halcombe.) A series of disappearances and violent murders against women had been on his radar for some time, and, with the help of a criminal profiler, Flothe was able to narrow down potential suspects and eventually put Hansen back in the spotlight. The Daily News reported that police eventually searched Hansen's property and found incriminating evidence, including jewelry that belonged to several women who had gone missing in the area, as well as a map marking locations that turned out to be gravesites.
When questioned by prosecutors, he confessed to raping around 30 women and murdering 21 or more. He described his preferred manner of "stalking" them as they tried to escape, and eventually even led police to the gravesites of around a dozen of his victims.
Where Is Robert Hansen Now?
Hansen was charged with a slew of crimes, although he was only charged with four murders in the cases where the evidence was the most clear. According to the NYT, he pled guilty and was sentenced in 1984 to 461 years in prison plus a life sentence. He spent the first part of his sentence in a high-security federal prison in Pennsylvania, before being moved back to Alaska, where he remained in prison until his death. He died in 2014 in an Anchorage hospital.