Atlanta Season 4: Trailer, Cast, Release Date
"Atlanta" Has Completely Changed in the Final Season's Trailer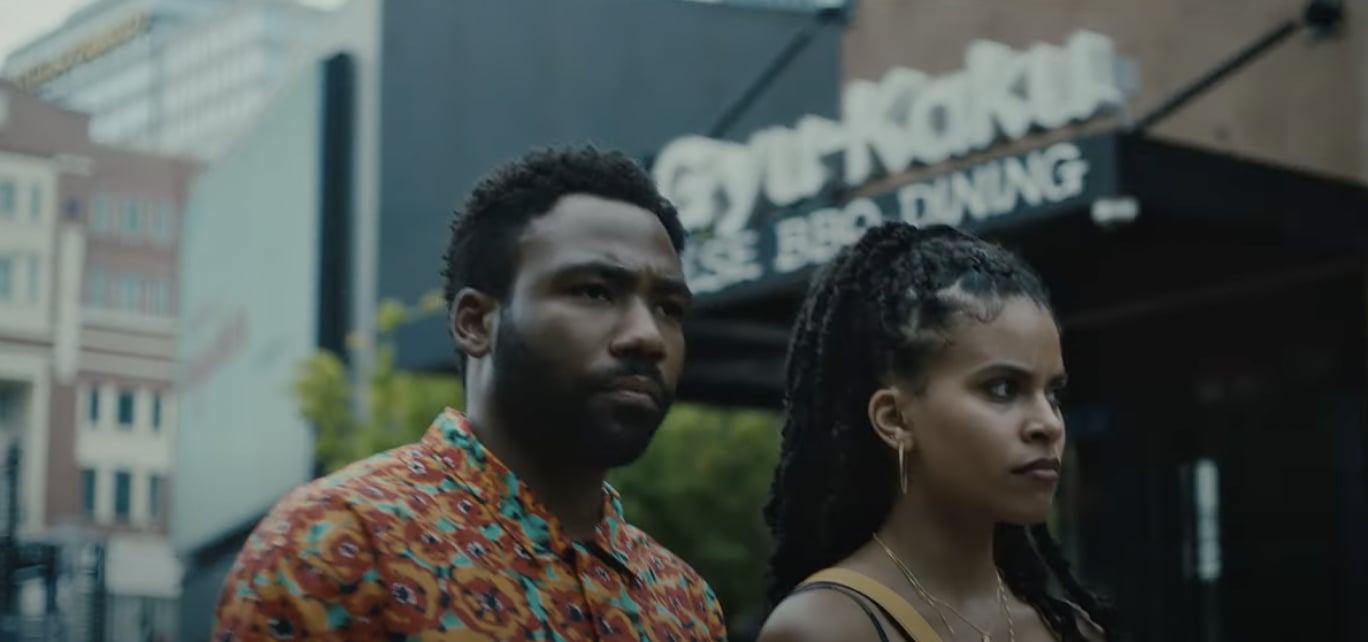 Image Source: YouTube user FX Networks
"Atlanta" is going back to its roots for the show's fourth and final season, but things aren't at all the way we left them back in the city. FX released the season four trailer on Aug. 2. From the looks of it, Earn (Donald Glover), Paper Boi (Brian Tyree Henry), Darius (LaKeith Stanfield), and Van (Zazie Beetz) were hoping to return from their European quest to see their hometown unchanged, but, of course, that's not the case. "Atlanta" manages to sprinkle in some strange and awkward new encounters, as only the show can. Despite appearances from familiar faces like Earn's uncle Willy (played by Katt Williams), it's clear Atlanta is not what it used to be.
The critically acclaimed dramedy is ending this September after season four. On July 22, FX released a short video to announce the final season's premiere before confirming its premiere date in the new trailer.
News of "Atlanta"'s final season broke just a month ahead of the show's season three return. According to FX Chairman John Landgraf's announcement at the network's Television Critics Association on Feb. 17, "the fourth and final season is slated to debut in the same manner this fall," with episodes hitting Hulu the day after they air on FX, Variety reported.
According to Deadline, "Atlanta" filmed seasons three and four back to back during its long hiatus off the air. Fans of "Atlanta" clamored for the show's March 24 homecoming after season two wrapped up in May 2018. The show has received 25 Emmy nominations and five wins over the years — including outstanding directing for a comedy series and outstanding lead actor in a comedy series in 2022.
The show's third season, which concluded on May 19, was a huge departure from what we have previously seen from Earn, Paper Boi, Darius, and Van — the gang headed overseas for a European tour, where they struggled to adjust to their foreign surroundings and newfound success. But in season four, there's no telling how the show will end for them.
"I won't say too much about season four, but it's really good and fun and familiar," "Atlanta" writer Stefani Robinson previously told POPSUGAR. "[Glover] talks about each season feeling like an album . . . Obviously, the emotional stuff and the relationships carry over into the next season. But in terms of this thematic exploration, just thinking about [each season] like an album is helpful."
"Atlanta" returns for its two-episode season four premiere on Sept. 15. Watch its trailer ahead.
"Atlanta" Season 4 Trailer
"Atlanta" Season 4 Date Announcement