The Game of Thrones Cast Addresses Series Finale Backlash at SDCC: "It Was Surprising"
Following a controversial Game of Thrones series finale, the cast is addressing some of the fans' strong reactions to the show's conclusion. At Friday's San Diego Comic-Con gathering for the HBO drama, costars Maisie Williams (Arya Stark), Isaac Hempstead Wright (Bran Stark), Jacob Anderson (Grey Worm), Nikolaj Coster-Waldau (Jaime Lannister), John Bradley (Samwell Tarly), Liam Cunningham (Davos Seaworth), and Conleth Hill (Varys) held a panel discussion. When the cast was asked about the backlash following the final episode — and the petition to remake season eight — they showed support for each other and the crew members.
Believing the adverse response was fanned by the media, Hill cited the crowd of dedicated fans at SDCC as proof. "You look at the amount of people who are here, and we're here to thank you for watching us all these years," he said. "We weren't divisive as a cast. We always did our hardest work . . . This is the reality rather than a media-led hate."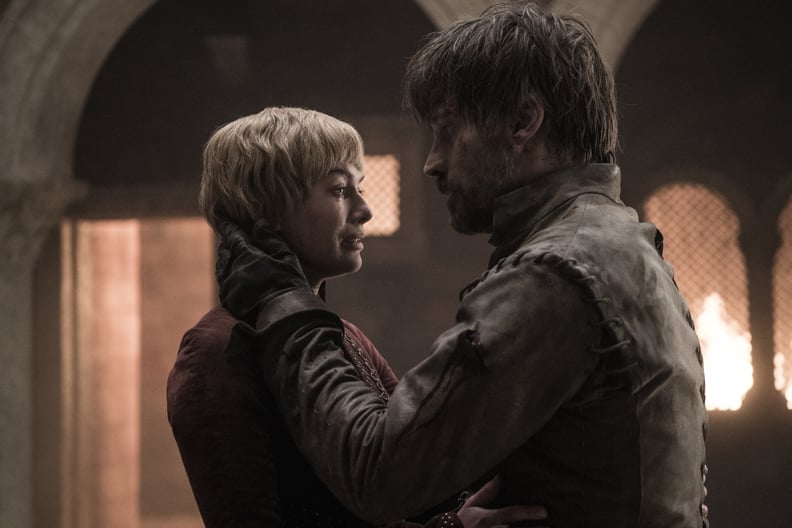 Coster-Waldau — who recently opened up about the matter at Tennessee's Con of Thrones convention on July 14 — expressed shock at the number of fans who weren't happy with how things played out. "It was surprising, the level [of backlash]," he said. "'Yes, we're going to change [the final season] 'cause that's the power of the Internet!' Every season we had huge controversies. It was from Ned Stark getting killed – 'We're never going to watch that sh*t show again' — the Red Wedding, the end. Obviously when it comes to an end, it's going to piss you off no matter what. Of course, at the end of the day, it's absolutely fine. If you hated the ending, that's great, just don't call people names."
Meanwhile, Cunningham took an optimistic approach, noting his appreciation for being a part of the series. "It's almost a metaphor for life," he said. "That's the point of this whole thing; it's the journey — to watch that grow and to be on the set when we were doing the work. We, and you, are all on this journey together . . . We didn't know where it was going to go. Nobody knew it was going to be as big as it was going to get. We're all huge fans of the show. It's a beautiful, beautiful show."
Despite the backlash, Game of Thrones has earned 32 Emmy nominations — the most any program has received in a single season. And we do still have all the sweet behind-the-scenes photos and hilarious blunders (*cough* the coffee cup *cough*) to look back as reminders of how much we cherish the show.