Why Girl Meets World Is Exactly Like Boy Meets World
You don't need to be a 13-year-old girl to like Girl Meets World, the new Boy Meets World spinoff. Sure, the Disney Channel show may be targeted toward a younger crowd, and Ben Savage told us it's for "a new generation." But if you loved Cory and Shawn way back when, then you won't be able to help but love this series, too, because it's just like the '90s sitcom. No, seriously. In the Girl Meets World pilot, we're introduced to a goofy protagonist, a tough BFF, a quirky brother, and plenty of other Boy Meets World similarities, including a familiar name or three. Get a behind-the-scenes look at the show with all the set pictures, and then keep reading to see how Girl Meets World is exactly like Boy Meets World — in a good way!
01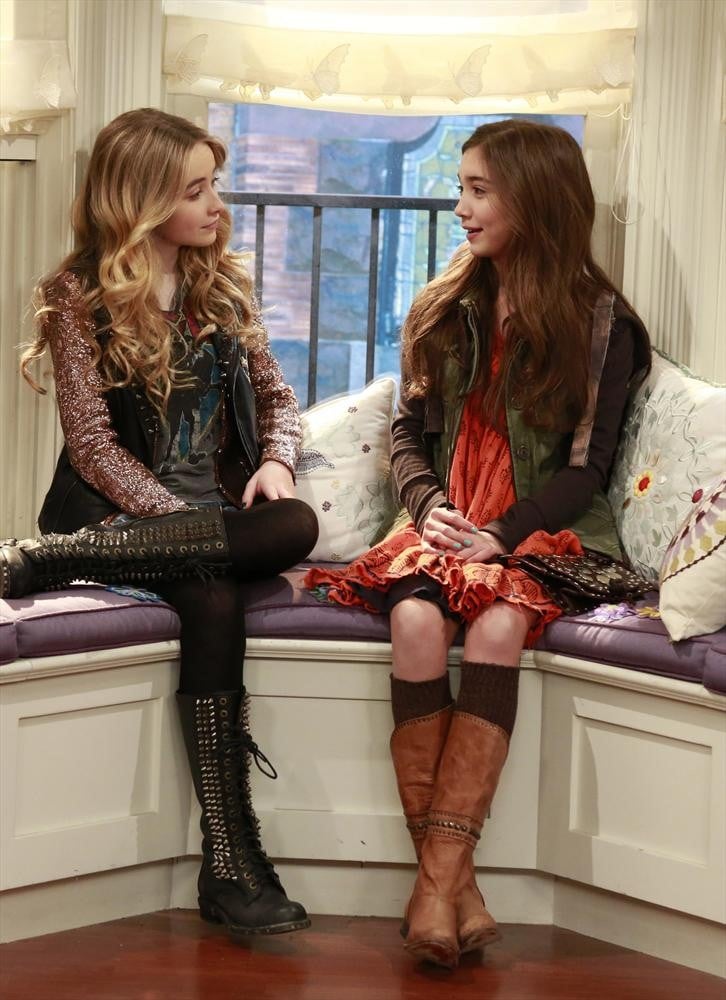 Riley and Maya Are Cory and Shawn 2.0
Cory and Topanga's daughter, Riley, is very, very much like her father. With all the same anxieties and hilarious facial expressions, she's the kind, goofy, self-conscious kid that her dad used to be. Meanwhile, her BFF, Maya, is the fearless, independent, bad-girl counterpart who rocks leather jackets and pulls Riley along on her adventures, pushing her outside her comfort zone. In the pilot, Maya also hints that there are problems at home. Sounds an awful lot like Shawn Hunter, doesn't it?
02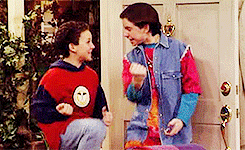 Think about Cory and Shawn in those early years . . .
03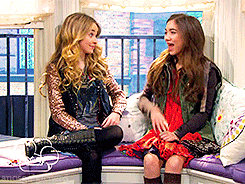 And you've pretty much got Riley and Maya, who share that same fun, opposites-attract sort of chemistry.
04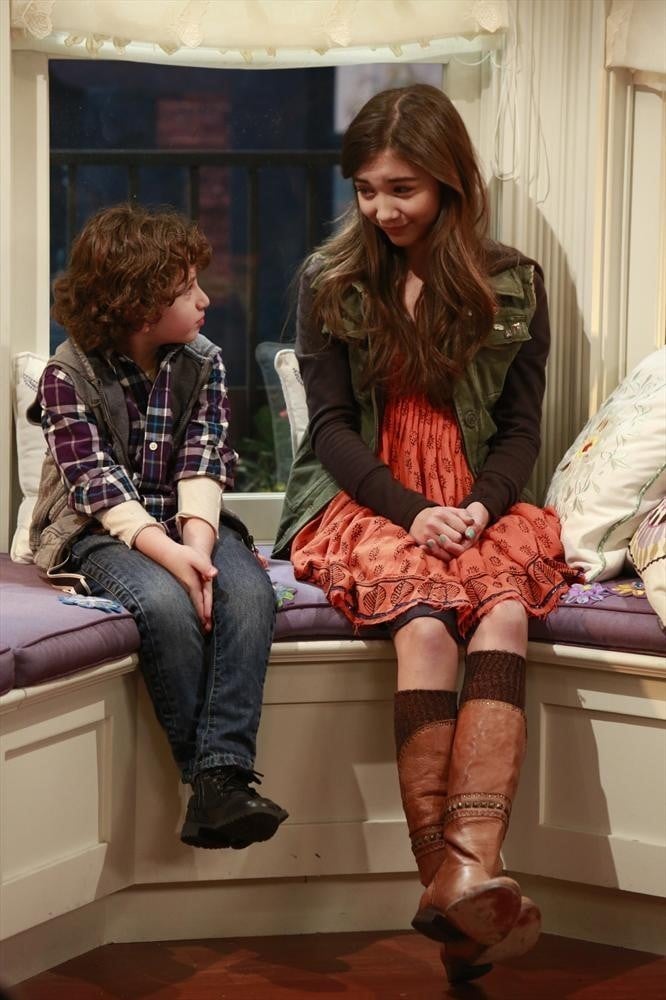 There's a Quirky Brother Involved
It looks like Eric Matthews's weird gene has been passed down to Cory and Topanga's son, Auggie. Like Eric, Auggie brings the comic relief with his out-there one-liners.
05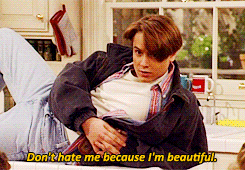 Who could forget Eric's hilarious antics?
06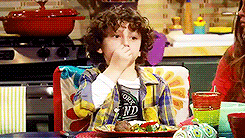 Auggie's bringing the same weird charm.
07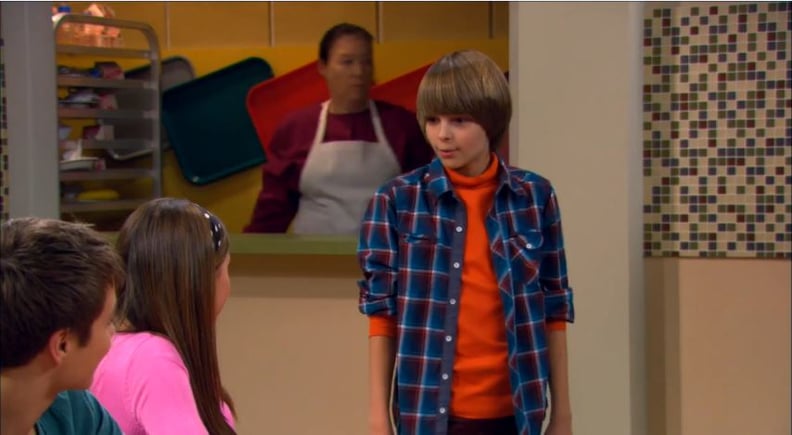 Minkus's Son Is Just Like Minkus
Remember Stuart Minkus? Well, along with Riley and Maya, Minkus's son, Farkle, is one of Cory's students. He's just as bizarre as his dad. Not only does he obsess over school, but he also obsesses over Riley and Maya.
08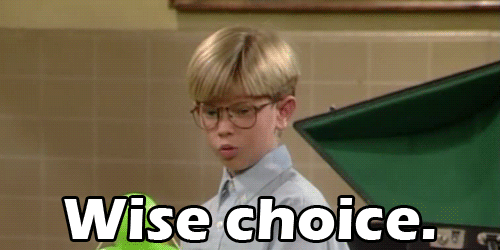 Get ready for a lot of Minkus-style weirdness, plus a cameo from Minkus himself.
09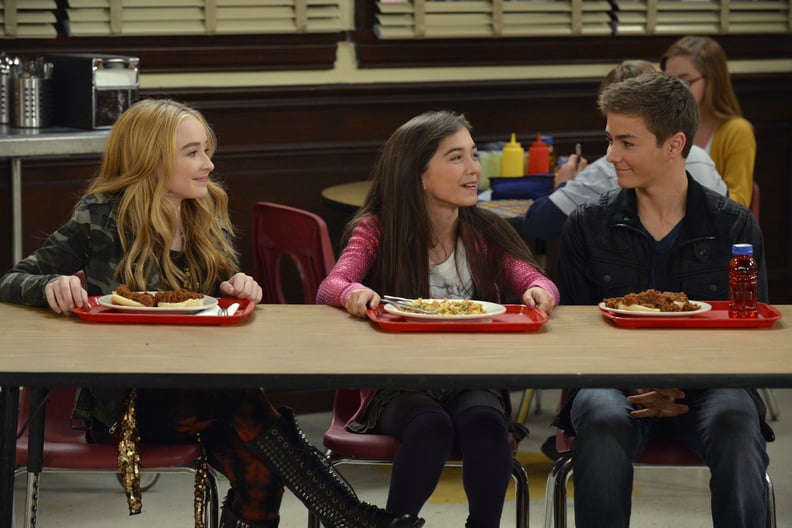 Riley May or May Not Have Found Her First Love
It's way, way too soon to tell, but Riley already has her eyes on Lucas, the new kid in class from Austin, TX. Will Riley and Lucas be the new Cory and Topanga?
10
There Are Plenty of Moral Lessons
Like Boy Meets World, Girl Meets World mixes funny, playful moments with moral lessons. Stepping into Mr. Feeny's shoes as a teacher this time around, Cory's now taking on the main mentor role, even if it is in a very different, goofy, Cory sort of way. During one of the more cheesy-cute moments, Cory gives his daughter a subway card and quite literally tells her that he "already met the world" and now it's her turn. (Aww.)