Pretty Little Liars: A Rosewood Travel Guide
Looking to hit the road with your squad but can't decide where to go? Well any good Pretty Little Liar knows that Rosewood, PA, is a hotspot that is sure to offer more than a little excitement. Where better than Rosewood, PA, to forget your Summer troubles and cram in a little rest and relaxation? This is this the perfect Summer destination if you don't mind your vacation with a side of murder.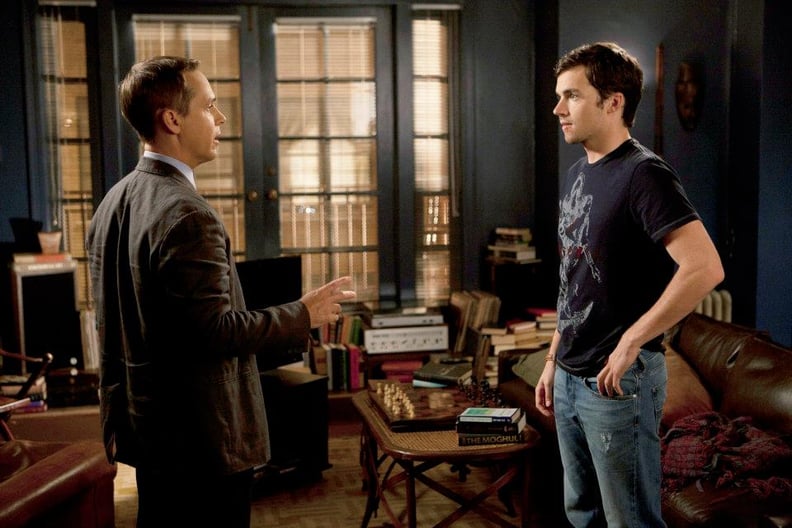 Hollis College
Take a tour of the rolling, green campus and take in the incredible architecture, but hold on to your heart (and your undies). Hollis is known for its notorious relationships that can, at times, turn unseemly. Beware, however. Don't test fate if you can't resist hunky professors in tweed jackets, because the place is crawling with them.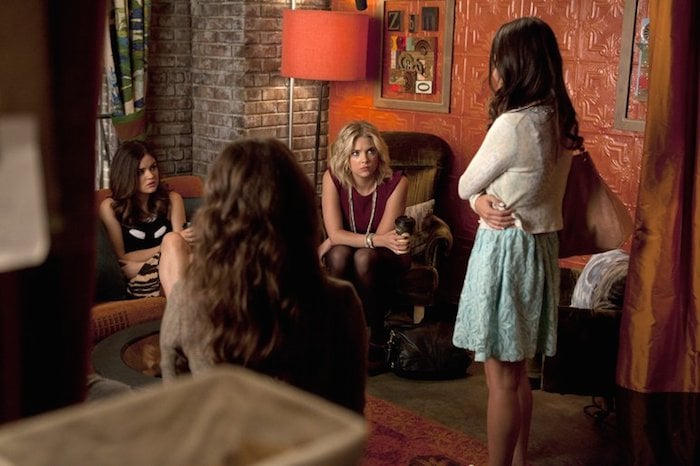 The Brew
If you didn't get your fill of dreamy, bookish types at Hollis, then The Brew is the next best stop. You can pretend to be interested in a dusty old book while eavesdropping on all the town's drama.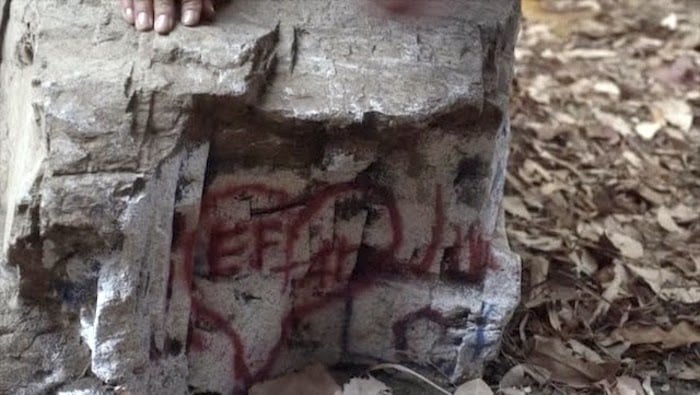 The Kissing Rock
A popular hotspot for the local youth to be alone with their love interests, The Kissing Rock is in a remote part of the woods. Even though it sounds romantic, local lore says that all the souls of Rosewood's dead teenagers (and there are PLENTY of dead teenagers) hang around to watch you while you make out. If you don't mind an audience of the undead variety, then this is the perfect place to take a date.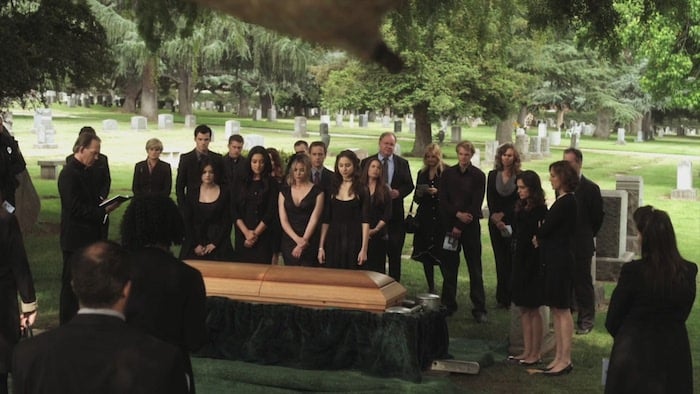 Shady Pines Cemetary
Some of Rosewood's most infamous citizens are buried here, and some of them aren't even really dead. At any given time, you can see a very well-dressed congregation grieving over a (possibly empty) casket and scheming over whodunnit. Bring a picnic and you'll have dinner and a show.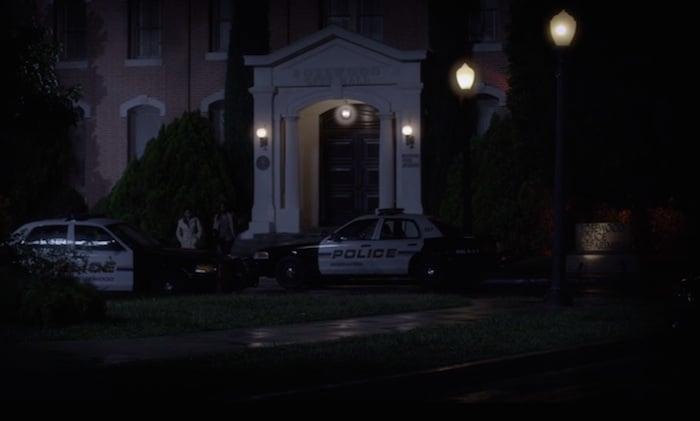 Rosewood Police Department
While this may seem an odd stop on a tour, it's the best place to catch a glimpse of Rosewood elite. Much like the cemetery, the police station is a hotbed of activity — anybody who's anybody has come and gone here at least once.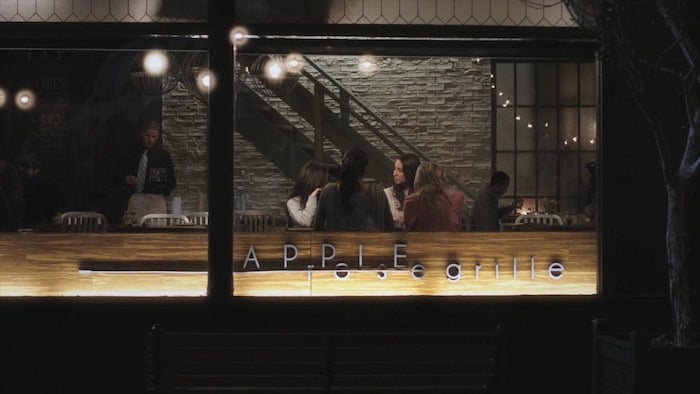 The Apple Rose Grille
Casual enough for hunky handymen to study, but fancy enough to accomodate the upper crust of Rosewood, The Grille has broad appeal.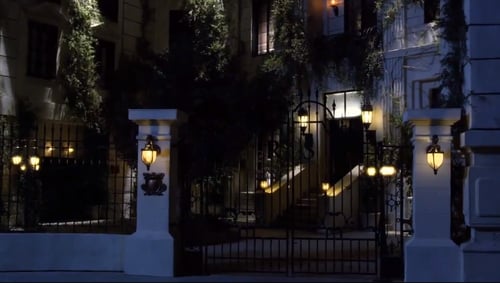 Radley Sanitarium
If things get too intense while touring the lovely Rosewood, you can always pop into the local psych ward to forget your troubles. There's no shame; Radley is almost as busy as the local spa.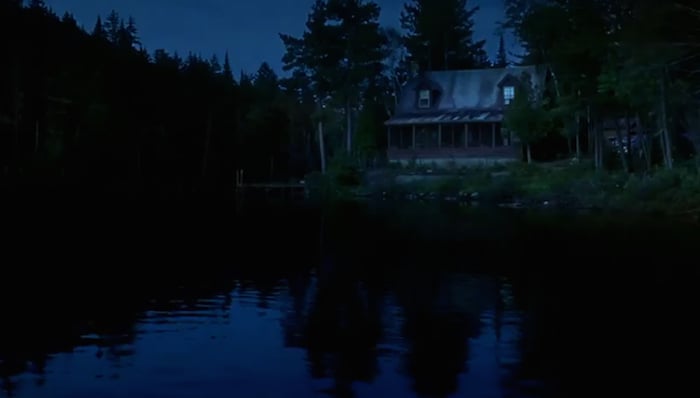 The Hastings' Lake House
This lakeside house is an excellent place to escape a stalker or to hide stalking contraband, depending on what you're into. Secluded and outside of Rosewood proper, it provides the perfect cover, whether you're the stalker or the prey. And the best part about it is you don't even need the Hastings' permission.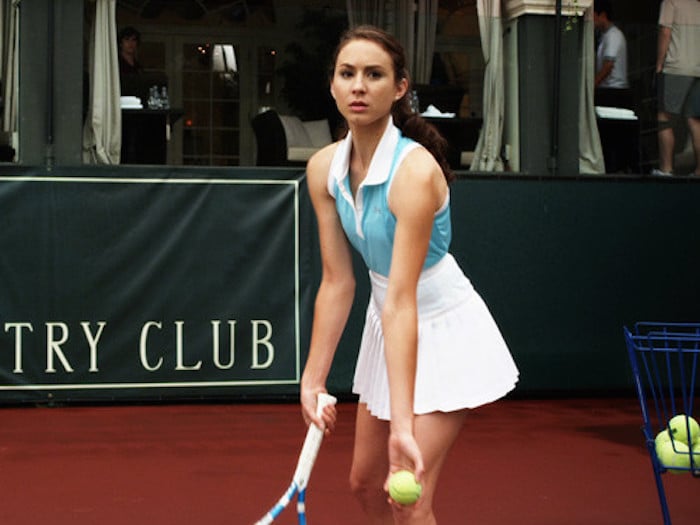 Rosewood Country Club
If all the lies, scheming, stalking, and plotting are just too much for your vacation, The Club is just the place to get away from it all. If you like very competitive tennis, dreamy ball boys, and the extremely rich, The Club might be your favorite stop on the Rosewood tour.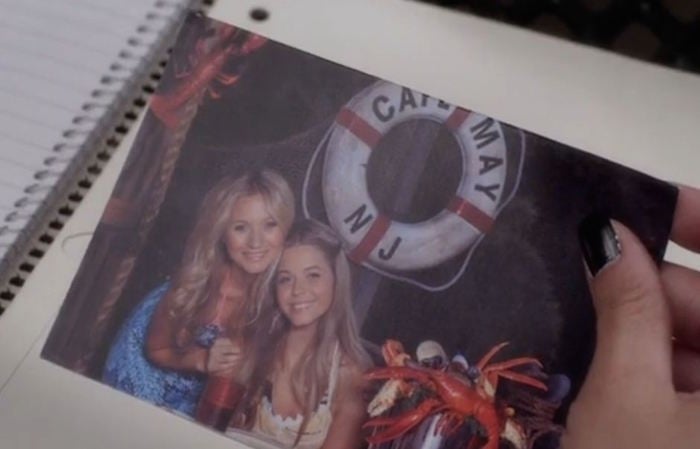 Cape May
While Cape May isn't in Rosewood (or even in Pennsylvania, for that matter), it's a fun little trip if you're just dying to see the beach. Even if it's not Spring break, you can organize a quick trip to the party destination of Rosewood's young, fun, and beautiful, and maybe find a beach hottie of your own.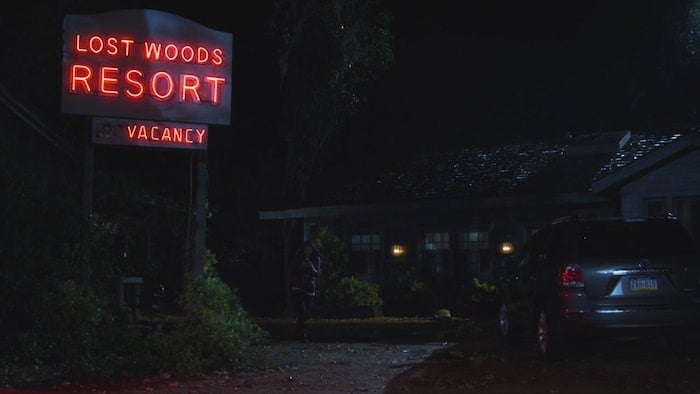 Lost Woods Resort
Although technically on the outskirts of Rosewood, the Lost Woods Resort is the best "no-tell" establishment in the area. If you're looking to do some shady business, change your identity, hide out from friends and family, or build a lair of your own, this is the place to be.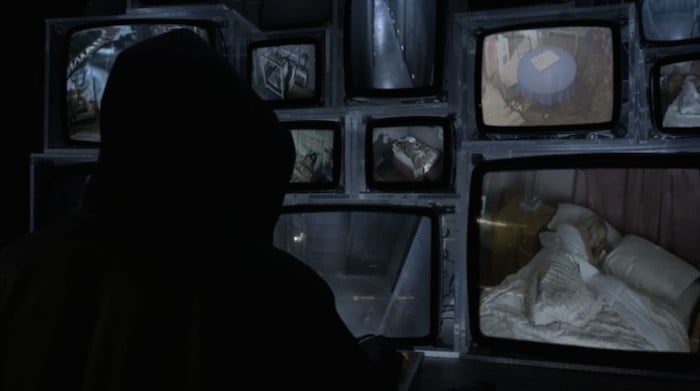 The Dollhouse
Possibly the most elaborate lair you'll ever encounter, "A"'s Dollhouse could put the Bat Cave to shame. With state-of-the-art stalking gear and to-scale replicas of local homes, if you don't leave here feeling completely freaked out, there's a team you might consider joining.