This Halloweentown Reunion Is Bringing Us Joy, Probably Infuriating Kalabar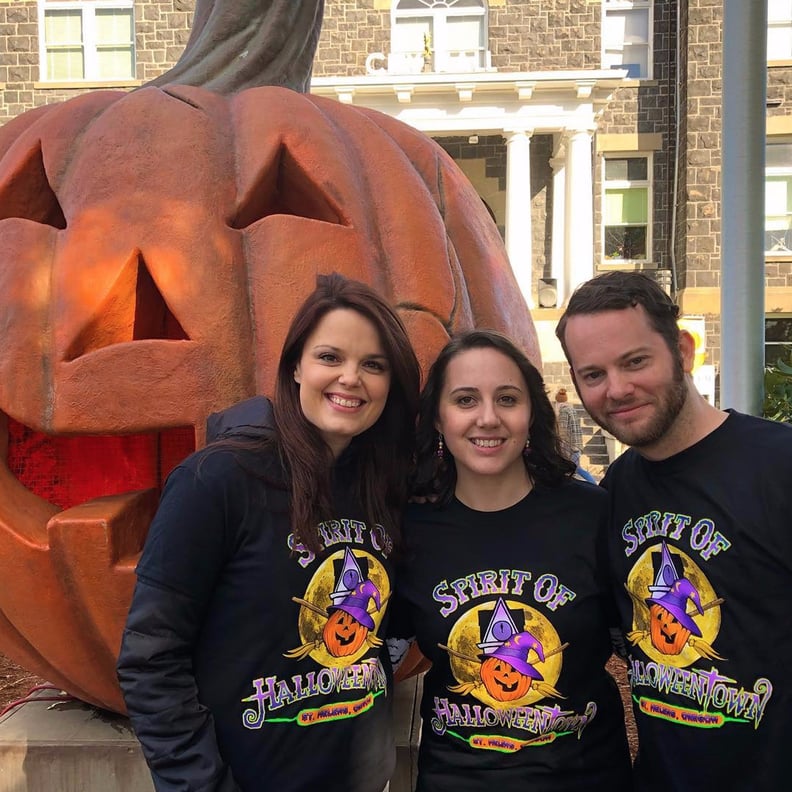 The beloved Cromwell crew from Disney's Halloweentown is back together again. Nearly two decades since the movie's release, the cast reunited for the annual Spirit of Halloweentown event in St. Helen, OR, where the first movie was shot. At the festive event, Kimberly J. Brown (who played Marnie) was joined by her onscreen family: Judith Hoag (Gwen), J. Paul Zimmerman (Dylan), and Emily Roeske (Sophie). Sadly, the magical Cromwell family was missing its matriarch, famously portrayed by the late, great Debbie Reynolds.
In her Instagram picture in front of the town's oversize pumpkin, Brown was clearly feeling the nostalgia. "What an amazing weekend!" she captioned the cute shot. "Thank you so much to everyone who came to @spiritofhalloweentown! Truly so honored that everyone loves to relive Halloweentown back where it all began❤️🎃."
For those curious, Spirit of Halloweentown is a month-long event complete with haunted houses, street performances, costume contests, and more. Ahead, see pictures of the cast's nostalgic return to Halloweentown.