12 Feel-Good Shows on Netflix That'll Bring a Bit of Sunshine Your Way
Bad days are inevitable, but they're also numbered when you find a healthy outlet for coping with stress. The excellent news is that self-care can be incredibly simple with no extravagant getaway weekend required. Sometimes, all you need is a heartwarming, happy show to remind you of the existence of human kindness and decency when the world seems like it's on fire. So grab your blanket, a cup of hot cocoa, and your trusty laptop. From Queer Eye to The Good Place, we're sending positive vibes your way with this round-up of beloved, feel-good series on Netflix that you can stream instantly!
01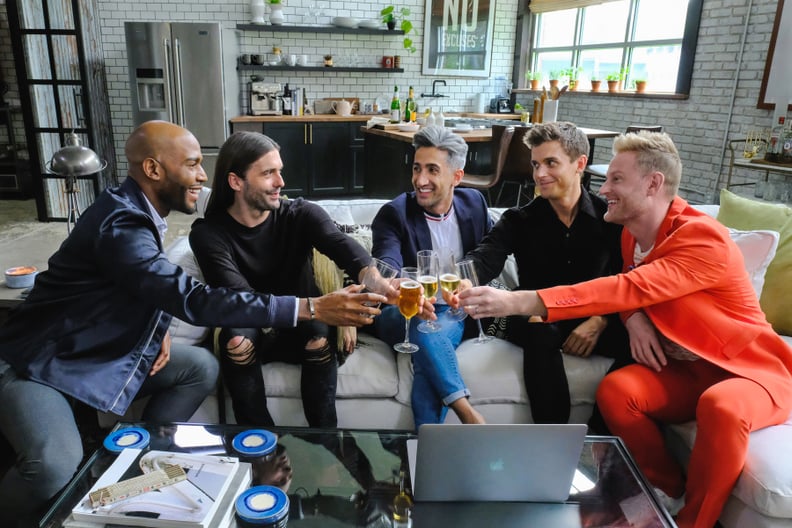 Queer Eye
If you're feeling short on positive juju, this is the show that'll give you faith in humanity again. In this heartwarming reboot of Queer Eye For the Straight Guy, the Fab Five — Karamo, Jonathan, Tan, Antoni, and Bobby — give ruffled-up men complete life makeovers to help them become their best selves.
02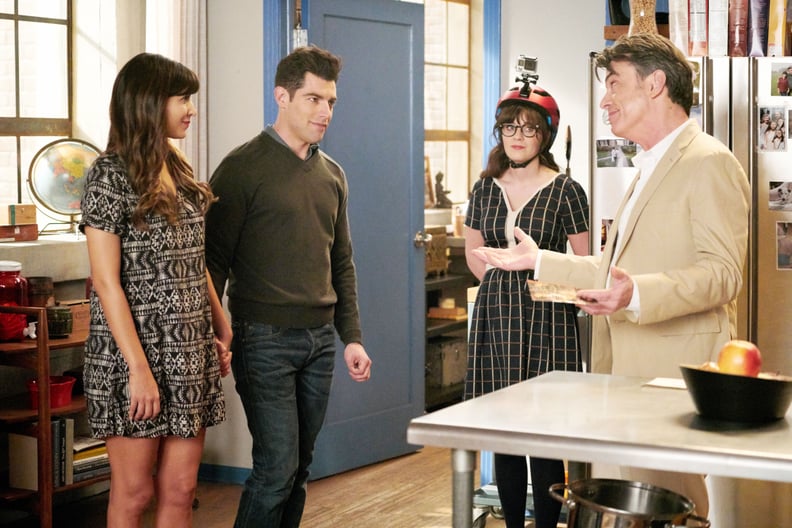 New Girl
Who's that girl? It's Jess! If there's someone who embodies adorkable, it's Zooey Deschanel in her role as the guileless Los Angeles school teacher who moves into an apartment full of similarly quirky male roommates. There are plenty of silly gags and sweet moments to keep you hooked onto the show.
03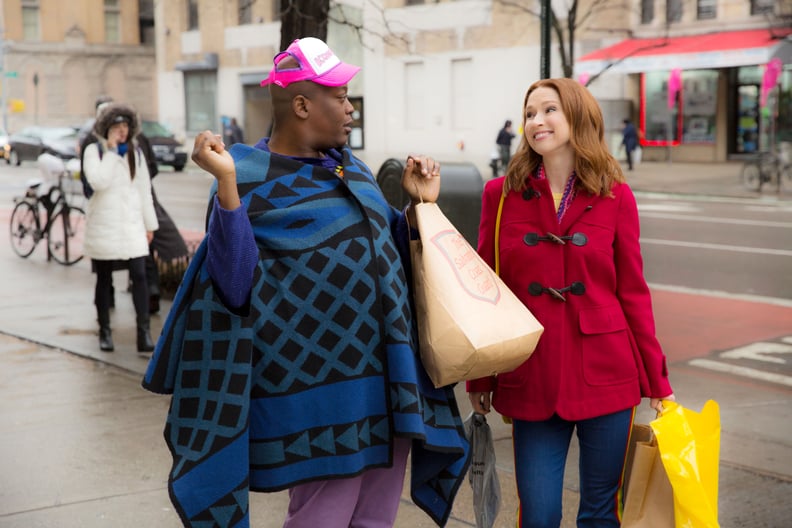 Unbreakable Kimmy Schmidt
After being trapped in a bunker for 15 years, bubbly Kimmy Schmidt takes on New York City with her new friends. The Netflix comedy explores how Kimmy processes her trauma through warm-hearted storylines and insatiable candy-colored set designs. With a cocreator like Tina Fey and a star like Ellie Kemper, you know that Unbreakable Kimmy Schmidt is in good hands.
04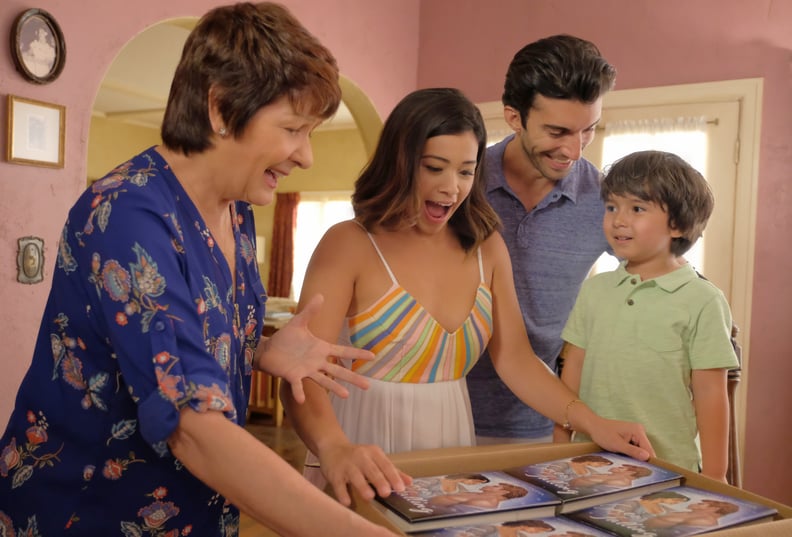 Jane the Virgin
Gina Rodriguez steals scenes as the titular character Jane, a 25-year-old virgin who becomes pregnant after a medical mix-up. Romance, drama, tragedy — the charming and critically acclaimed telenovela has a little bit of everything.
05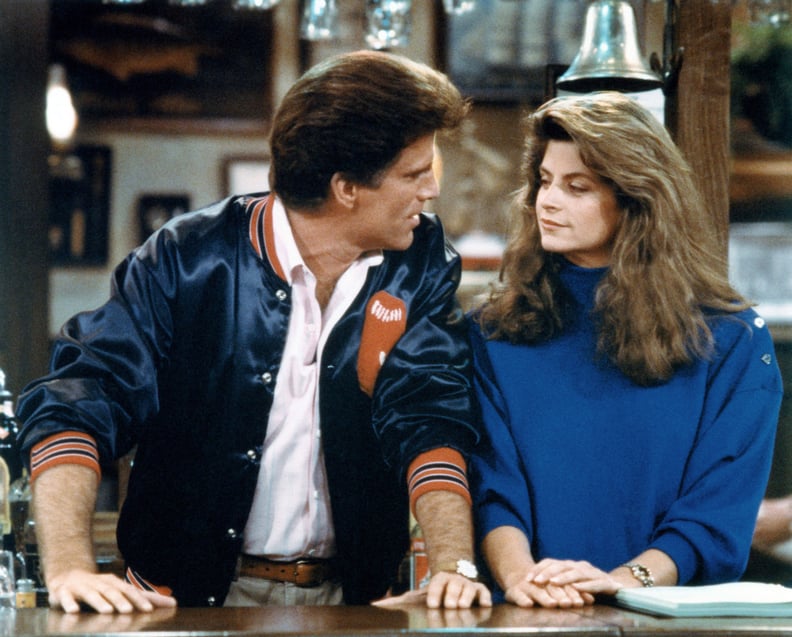 Cheers
Sometimes you just wanna go where everybody knows your name, right? Long before making us laugh on The Good Place, Ted Danson starred as the flirtatious bar owner with a heart of gold on Cheers, which was one of the biggest sitcoms in the '80s. The show is essentially a workplace comedy, where we learn about the lives of the workers and regulars at a modest bar in Boston.
06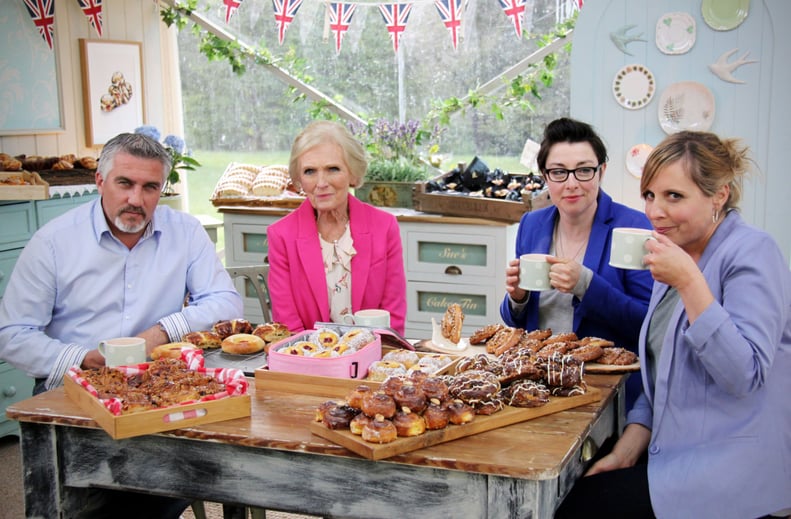 The Great British Baking Show
With bright outdoor sets and an abundance of delicious cakes and pies, it's hard not to fall in love with The Great British Baking Show. There are real stakes for the bake-off contestants, but most of the drama treads on the gentler side. Now, if you'll excuse us, we'll be vicariously eating the scrumptious sweets being made.
07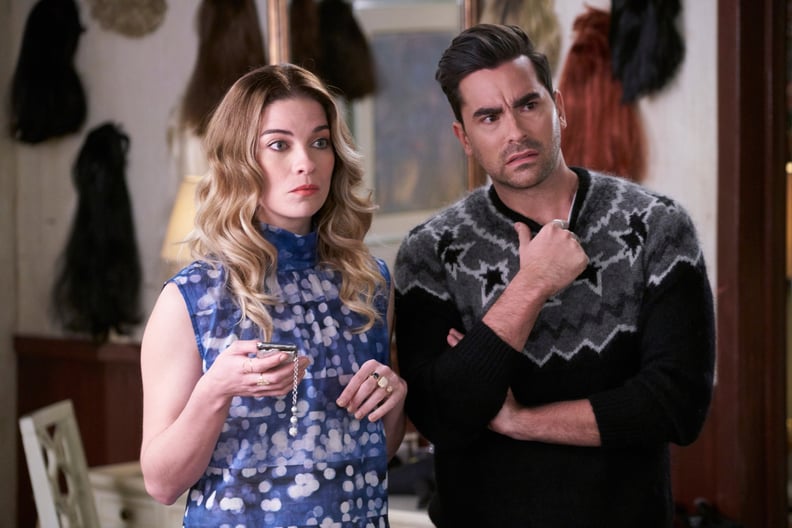 Schitt's Creek
Are you seriously that one holdout in your friend group who refuses to watch Schitt's Creek simply because everyone says it's good? Get off your high horse and watch it, already. It'll make your heart happy.
08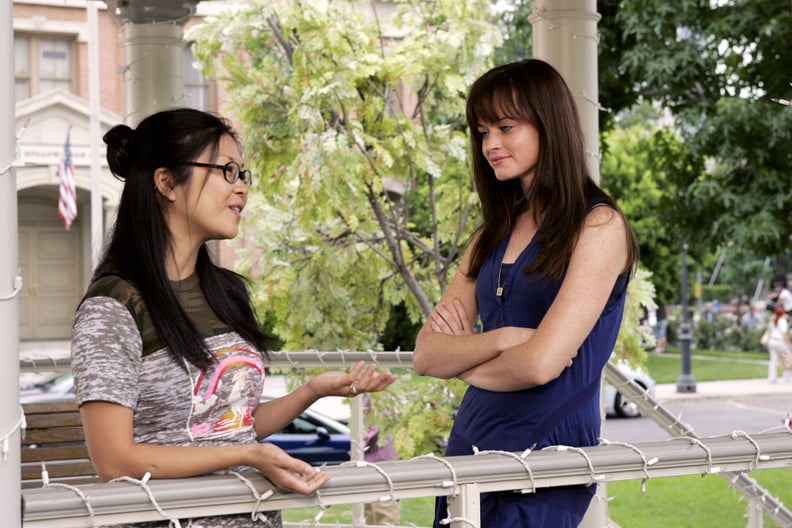 Gilmore Girls
Never will you find a more wholesome, loving place than Stars Hollow, the hometown of Lorelai and Rory Gilmore. The premise of the show is that a woman becomes best friends with her daughter who she had as a teenager, but it's so much more than that. Fans get to watch little Rory Gilmore grow from a shy teenager to a confident college student, and see how her relationships with her mother, friends, and family evolve. (And, of course, once you're done with the original series, you can watch Netflix's reboot!)
09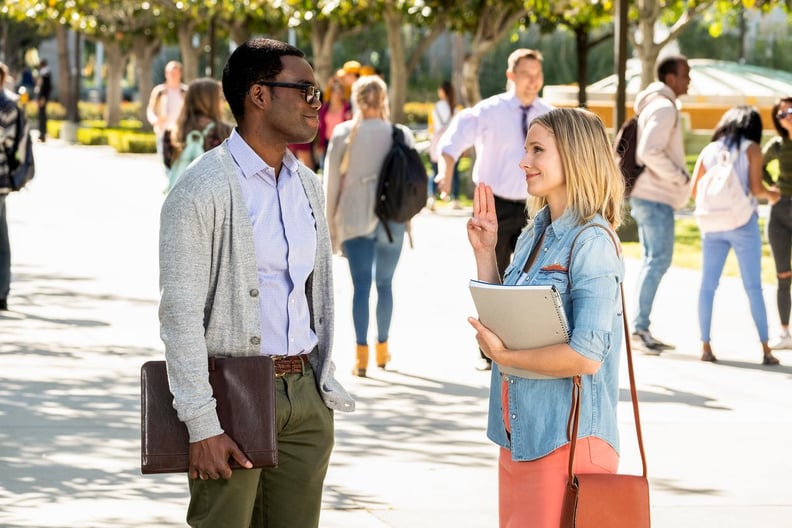 The Good Place
Trust us, it's rare to find a show that beautifully wraps broad philosophical concepts and fart jokes together with such heart. In the show, Eleanor learns that she's been wrongfully placed in a heaven-like utopian society after dying and now has to learn how to become a good person without getting exposed. The Good Place features seasoned TV stars Kristen Bell and Ted Danson alongside lovable newcomers such as Manny Jacinto and D'Arcy Carden.
10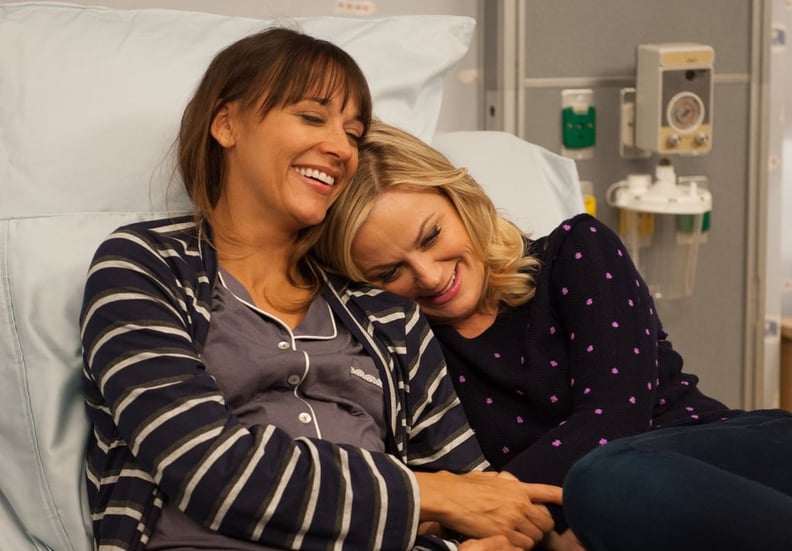 Parks and Recreation
Also from The Good Place creator Michael Schur is Parks and Recreation. It stars the beloved Amy Poehler as Leslie Knope, a do-gooder government employee from Pawnee, Indiana who, through hilarious antics, gets her curmudgeonly boss and disinterested subordinates on board with her plans to make her small town a better place.
11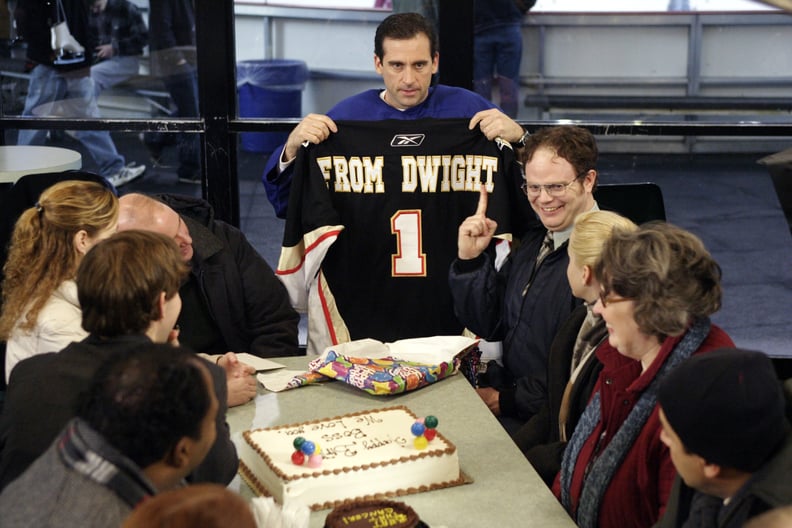 The Office
Formatted in a low-key mockumentary style, The Office has some of the most colorful and lovable characters on TV. Plus, it's really funny, boasting a roster of comedy writers such as Mindy Kaling and Greg Daniels. Michael's absurd "That's What She Said" jokes and Dwight's zingers are sure to give you a laugh when you most need one.
12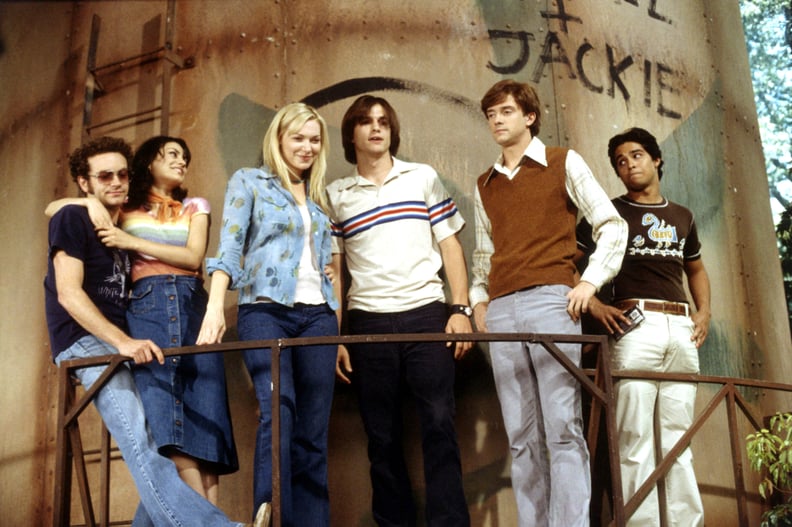 That '70s Show
Return to a simpler time — er, at least, a time that was complicated in different ways. There are eight full seasons of That '70s Show on Netflix, and if you missed it the first time around, it's a solid watch. Ashton Kutcher is shirtless more than once, so there's that.