Harry Styles New Song Features His Goddaughter's Voice
Harry Styles Took Over His Friend's Living Room to Record "As It Was"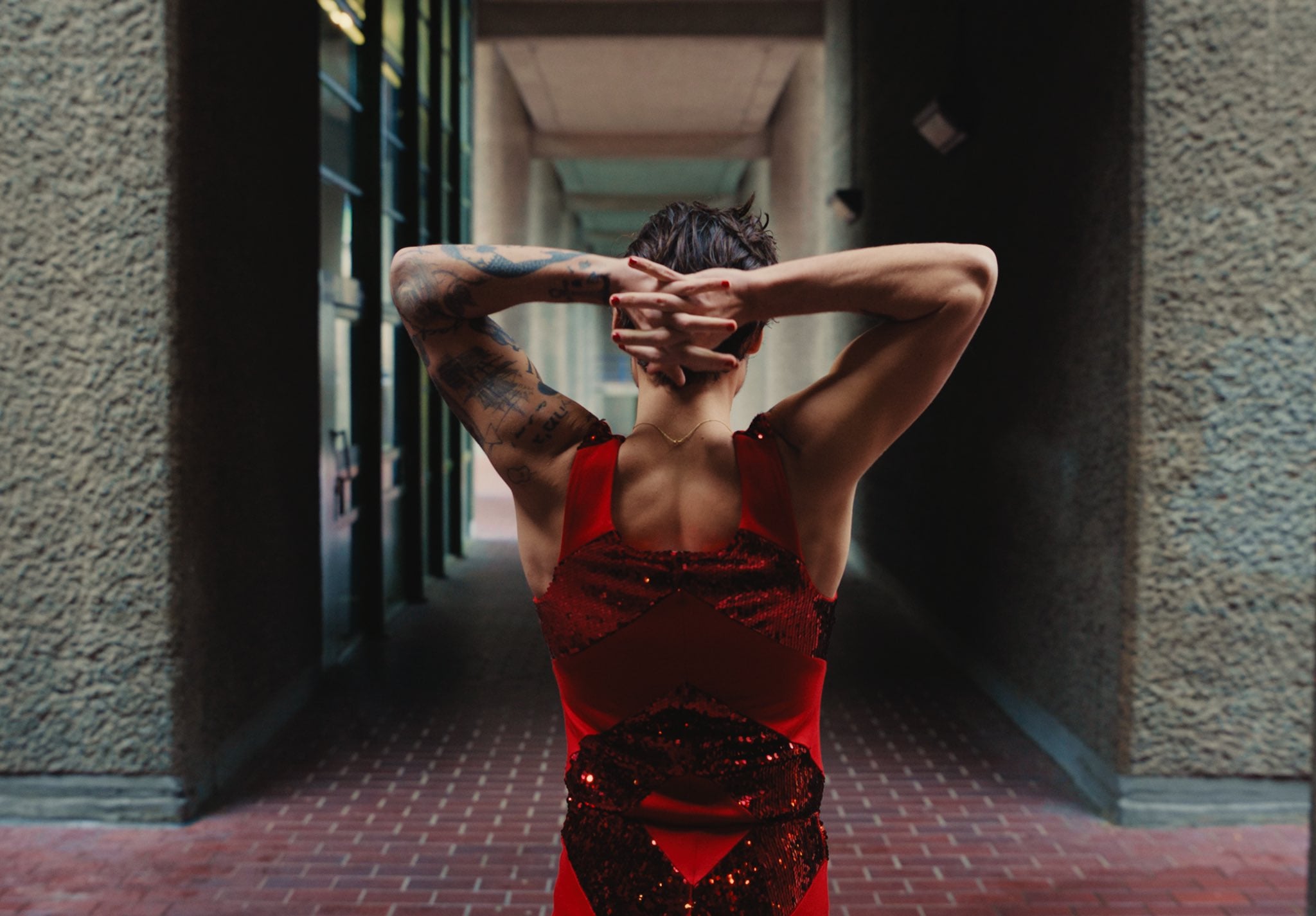 Harry Styles has released new music for the first time in two years, ahead of the release of his his upcoming album "Harry's House", which is due to drop on May 20. Speaking to BBC Radio 1's Greg James, Styles said the new single "was the last song that was written for the album. It was written in the countryside in England, and it's one of my favorite songs on the album. It's about embracing change, losing oneself, finding oneself."
To record the new single, Styles pretty much took over his friend's living room. "I'd set up a studio in my friend's front room, about an hour and a half outside of London," he told James. "[My friend] thought 'no problem' and thought I was going to bring a little bit of stuff. I turned up with a lot of gear and turned the whole front room into like a fully-functioning studio. I think it was where him and his family used to watch TV, and there was no longer any room for them, and I recently visited it as it was back to a TV room, and I think it's better as a studio if I'm honest."
In terms of the single itself, "As It Was" features a pretty special appearance from someone close to Styles's heart. Speaking to Roman Kemp, Styles revealed who the person at the beginning of the track is. "It's the voice of my goddaughter, [Ruby Winston]. She used to try and call me before bedtime every night, so one time, she didn't ring or something, and she sent me that, and I kind of dug it out at some point when we were in the studio and put it in front of the song for some reason, and I just fell in love with it." Ruby's parents are Ben and Meredith Winston. Ben is an executive producer of "The Late Late Show With James Corden."
Styles also revealed that he's already filmed some of the other videos for the album, one of which involves him laying across a giant bed outside Buckingham Palace — something that a lot of fans already spotted. In the meantime, check out the video for "As It Was" ahead.
Image Source: YouTube User Harry Styles