Harry Styles 2023 Grammys Performance Turntable Malfunction
Harry Styles's Dancers Say His Grammys Performance Was Hurt by Major Stage Malfunction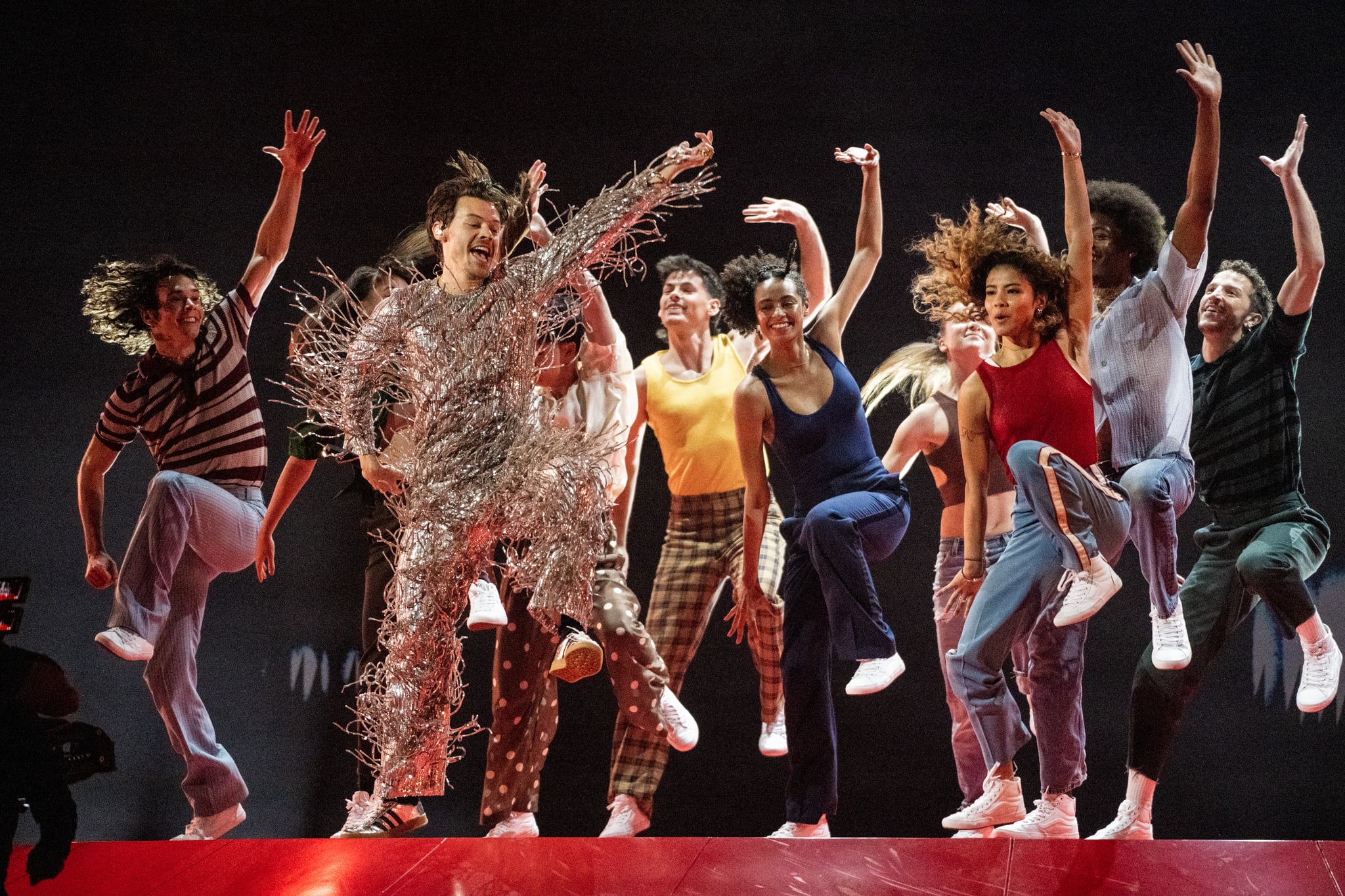 Harry Styles had a major night at the 2023 Grammys on Feb. 5, taking home two Grammys — including album of the year — for his 2022 album "Harry's House." But one less than picture-perfect moment was his performance of his hit single "As It Was," and now some of the people involved with the performance are speaking out about a major technical difficulty they experienced. Styles's live rendition of the song mimicked the music video for the track, with him and a group of dancers performing on a turntable. However, choreographer Dexter Da Rocha said in a since-deleted TikTok video that when the performance began, the turntable began spinning in the wrong direction.
"12 of us were on the turntable and we rehearsed for 10 days getting down these beautiful formations and sliding off the turntable . . . and Harry did such a good job integrating into it and had a beautiful duet," Da Rocha said in the video posted Feb. 6, according to Variety. "We were practicing with the turntable counterclockwise and we did it loads of times and got it down to the point where, in dress rehearsal yesterday, it was spotless."
But when the group got on the stage for the live show, the turntable was spinning the wrong way. Da Rocha said the dancers tried to signal tech to fix the issue, but it continued. Eagle-eyed fans on Twitter also noticed that Styles seemed to be sending messages about the table. Da Rocha praised the dancers for doing their best to keep some of the choreography intact.
"Harry did his best to walk and reverse everything while he was singing and reverse his entire duet which is incredible," the choreographer added.
Dancer Brandon Mathis also alluded to the issues in an Instagram post celebrating the performance and creative team. Mathis praised artistic director Yoann Bourgeois, writing, "I am so grateful to you for your trust, your compassion, and your willingness to play and stay soft through it all. Even ridiculous technical difficulties that none of us could have prepared for."
Styles has not commented on the performance. Representatives for CBS did not immediately respond to POPSUGAR's request for comment.
Styles was nominated for six Grammys at this year's ceremony: record of the year, song of the year, best pop solo performance, and best music video for "As It Was," and album of the year and best pop vocal album for "Harry's House." Before his performance, he'd already taken home the award for best pop vocal album at the event. In his acceptance speech, he credited his collaborators, saying, "Thank you so much. This album, from start to finish, has been the greatest experience of my life. For making it with two of my best friends to playing it for people has been the greatest joy I could have asked for." He continued, "So I want to thank Rob, Jeffrey, Tommy, Tom, Tom, Tyler, and everyone who inspired this album, everyone, all my friends who supported me through it. Thank you so much. I wouldn't be here without you. Thank you so much." Styles also won a top award of the night, album of the year.
Styles had previously taken home the Grammy Award for best pop solo performance in 2021 for "Watermelon Sugar."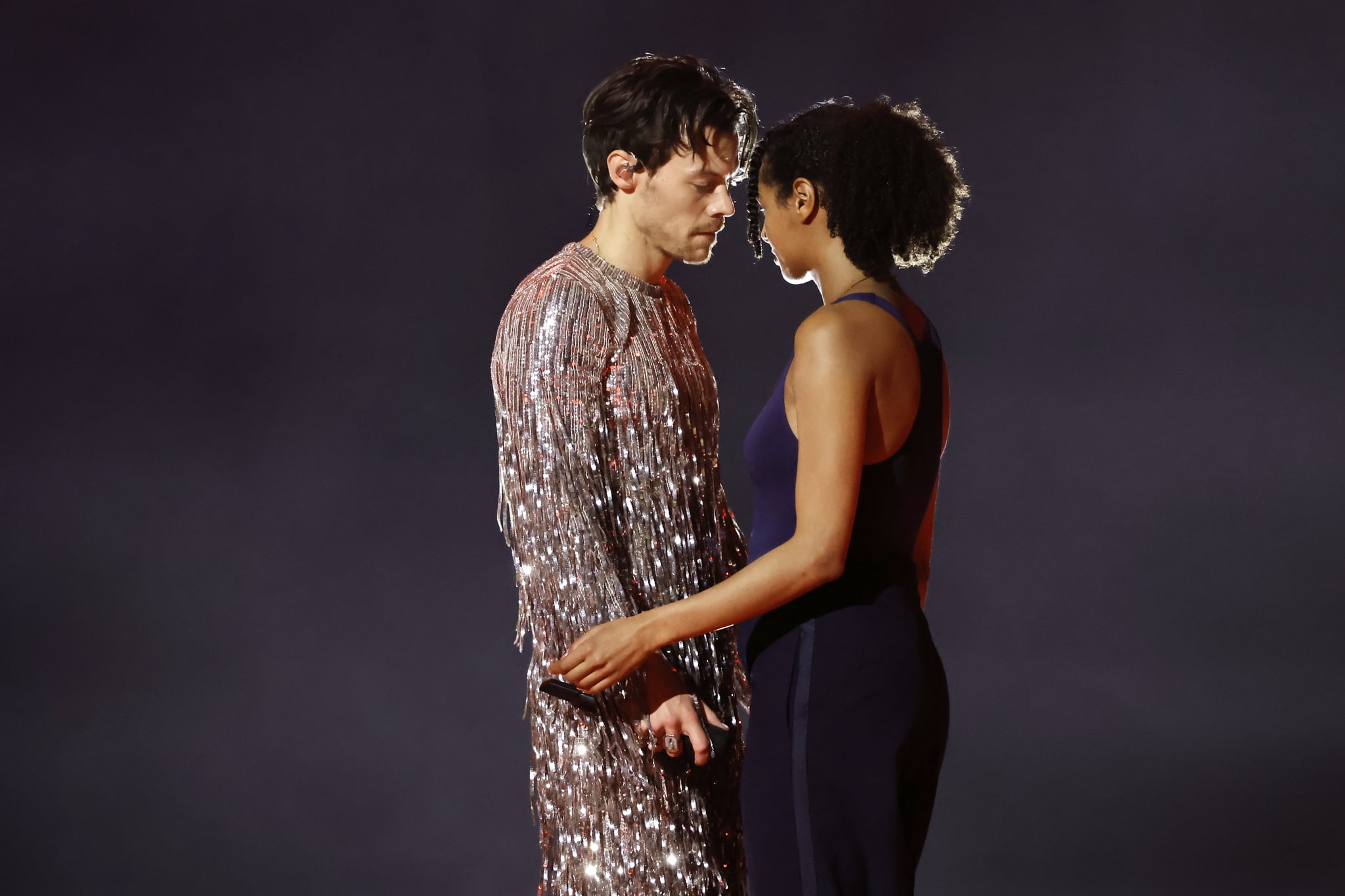 This past year was a major success for Styles, with his album "Harry's House" going No. 1 on the Billboard 200. The lead single off the album, "As It Was," became the longest-running Billboard No. 1 single by a UK artist, occupying the top spot for an impressive 15 weeks. With all those musical accomplishments, it's hard to believe Styles also managed to star in a number of movies throughout the year, including his lead roles in "Don't Worry Darling" and "My Policeman."