The Haunting of Hill House: The Older and Younger Versions of the Characters, Side by Side
Now that The Haunting of Hill House has premiered on Netflix, it's time for you to start pondering a few things. Like, for instance, who is the Bent Neck Lady? And what's behind that eerie red door? But before you dig into those mysteries, you might want to familiarize yourself with the horror show's big group of characters.
The series follows Olivia (Carla Gugino) and Hugh Crain (Henry Thomas) as they move their five children into the sprawling, decaying Hill House estate for a few months one Summer in hopes of flipping it and making a ton of money off the sale. Of course, things rapidly start to devolve once it becomes clear that someone — or something? — within the house wants to keep them from ever leaving the premises alive. From there, the first season flips back and forth in time to the Crain family as children and adults, so it can sometimes be tricky to keep track of who everyone is.
Ahead, you'll find a handy guide to all the Crains, which you'll have plenty of time to look over since the show will likely be keeping you awake every night for the foreseeable future.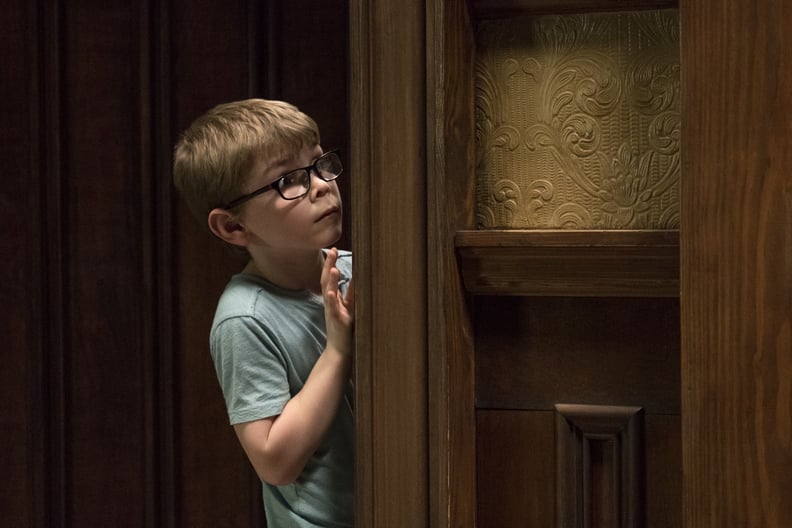 Julian Hilliard as Young Luke
Actor Julian Hilliard, who appeared in the film Never Goin' Back prior to this role, plays young Luke Crain. He's cute, curious, and has a big heart, which is evident in how quickly he welcomes a new friendship with the mysterious Abigail.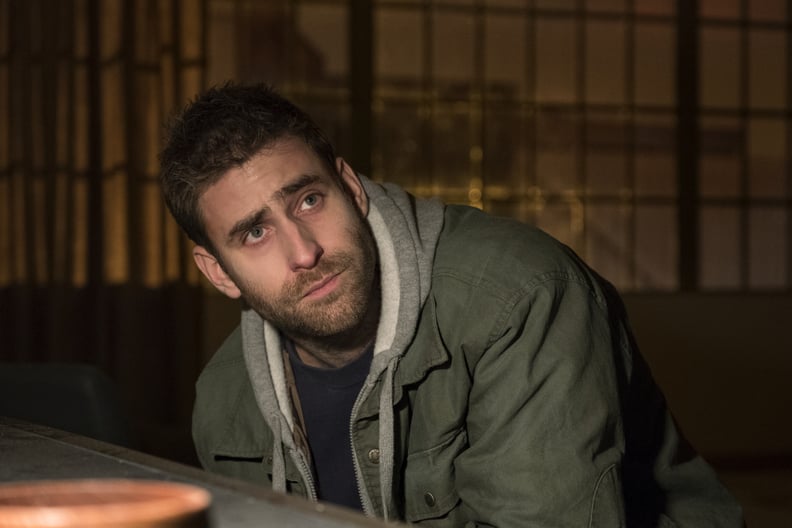 Oliver Jackson-Cohen as Luke
The adult version of Luke is played by British actor Oliver Jackson-Cohen, who's appeared in everything from the 2010 rom-com Going the Distance to the recent Wizard of Oz-inspired miniseries Emerald City. When we check in with Luke years later, he's battling a serious meth addiction that likely stems from his childhood trauma.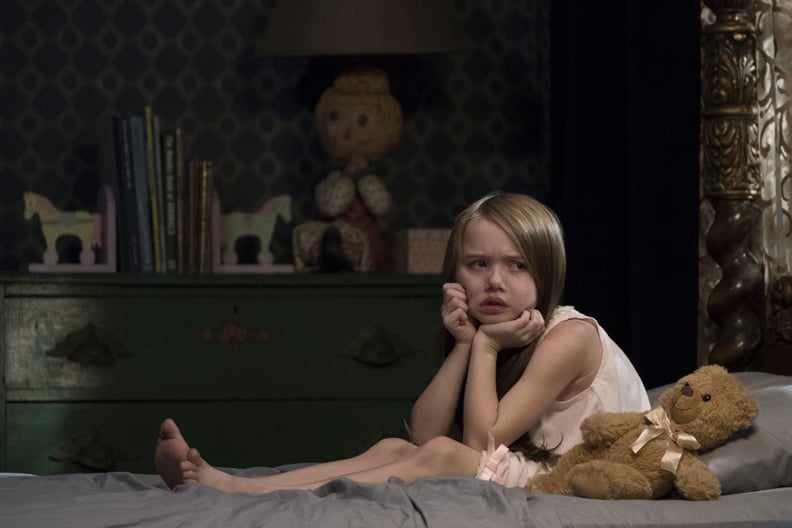 Violet McGraw as Young Nell
If Violet McGraw looks familiar, you've probably seen her in Ready Player One or fellow Netflix series Love. She brings the perfect amount of vulnerability to young Nell, who finds herself haunted by a particularly terrifying spirit in Hill House. She's also Luke's fraternal twin.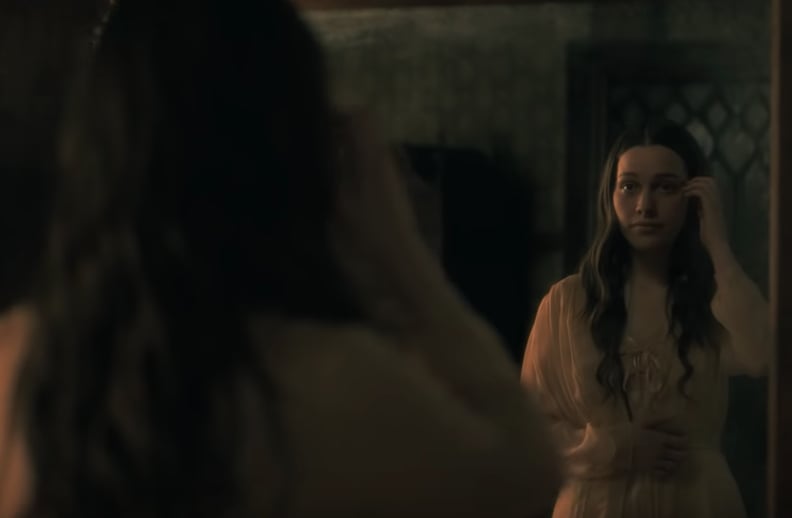 Victoria Pedretti as Nell
Adult Nell is played by newcomer Victoria Pedretti. The character is just as warm and forgiving as a 20-something as she was as a kid and still has an unbreakable connection with her twin, Luke, despite his struggles with addiction.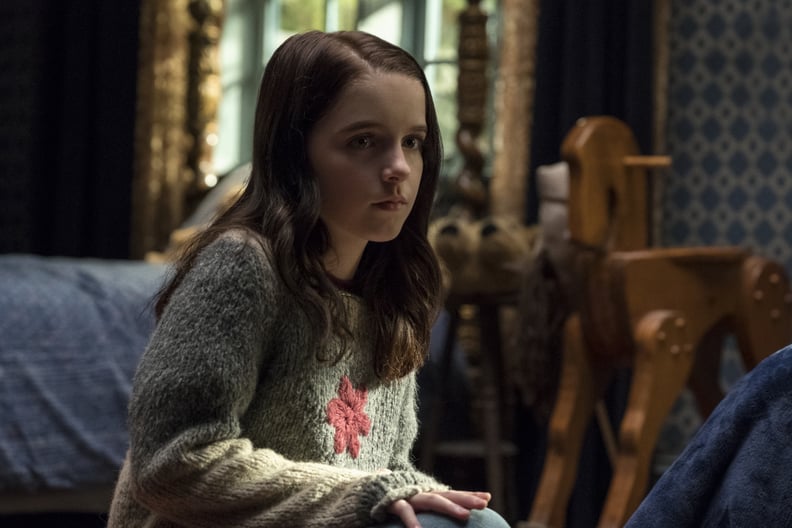 Mckenna Grace as Young Theo
Mckenna Grace has popped up in a bunch of projects recently, including Gifted alongside Chris Evans and playing a younger version of Margot Robbie in I, Tonya. In The Haunting of Hill House she steps into the shoes of young, moody middle child Theo Crain, who possesses a startling sensitivity to anything that comes in contact with her skin.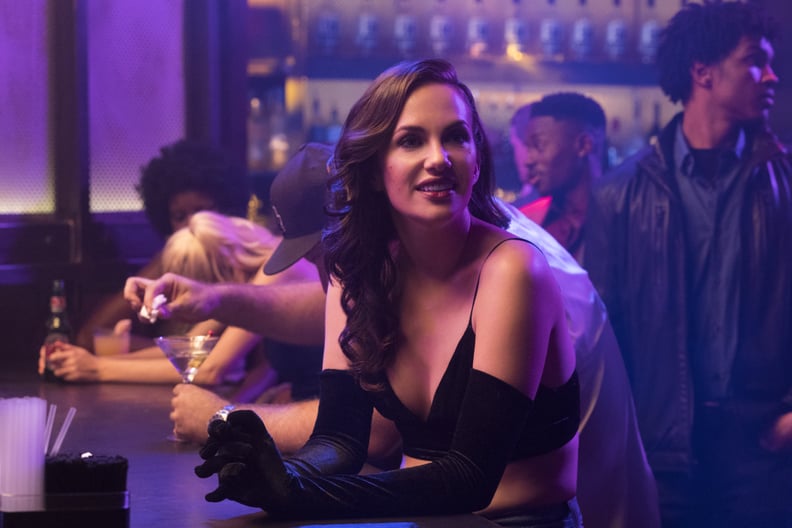 Kate Siegel as Theo
Hush's Kate Siegel plays the grown-up version of Theo, who is just as prickly as she was in childhood. Armed with a rotating pair of gloves, Theo keeps herself guarded from everyone and everything, except for the troubled kids she works with as a child psychologist.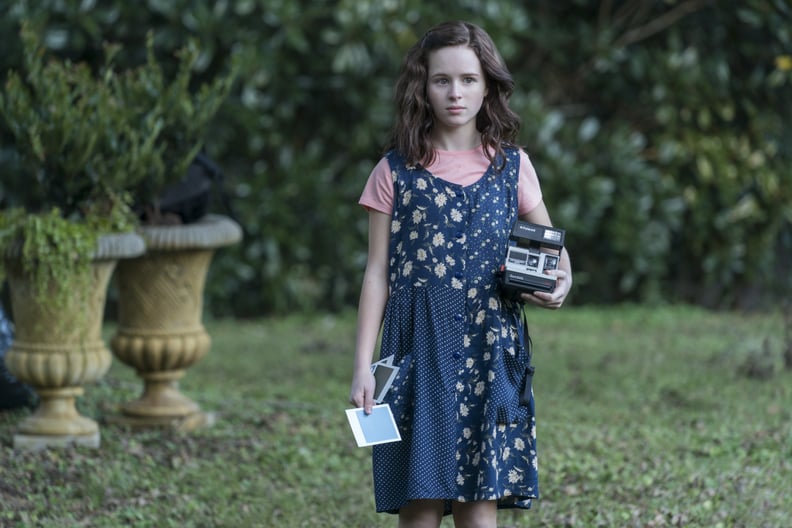 Lulu Wilson as Young Shirley
This definitely isn't Lulu Wilson's first time dipping her toes into the horror genre. The young star has been making audiences scream in films like Ouija: The Origin of Evil (alongside Elizabeth Reaser, who actually plays the adult version of Shirley in the show) and Annabelle: Creation. In this series, Shirley is the precocious oldest sister trying to protect her siblings while also finding her own place in the world.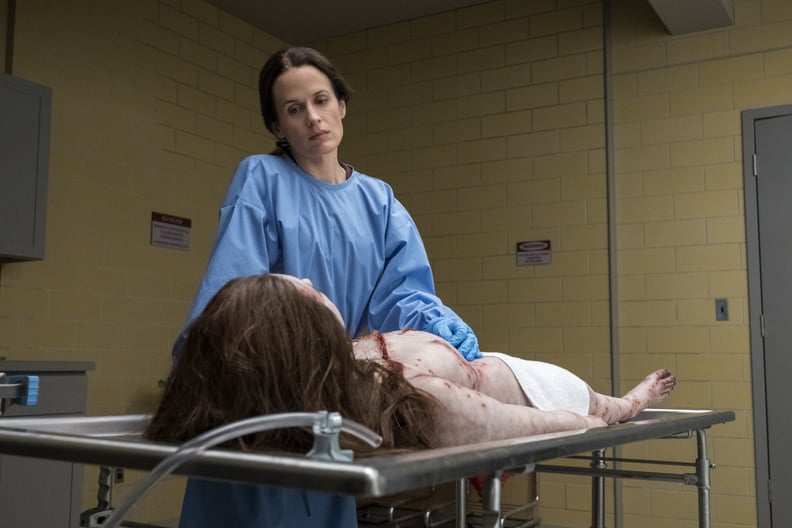 Elizabeth Reaser as Shirley
The Grey's Anatomy and Twilight actress appears as Shirley's adult counterpart, who's the mother of two kids and owns a funeral home with her husband, Kevin (Anthony Ruivivar). Her rollercoaster of a childhood results in her being an opinionated, control freak grown-up.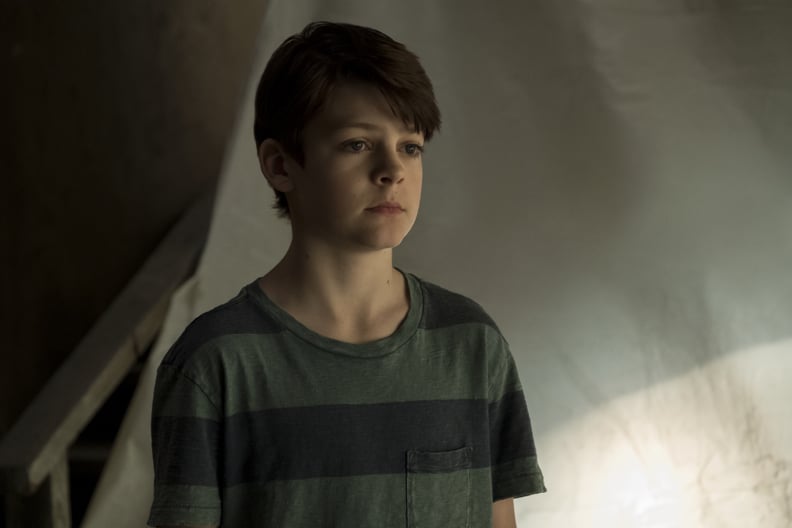 Paxton Singleton as Young Steven
This is Paxton Singleton's first big role, and he certainly shows promise as big brother Steven. Since the ghosts of Hill House tend to leave Steven alone for the most part, we don't see much of him in the flashbacks, but he's just as protective over his younger siblings as Shirley is.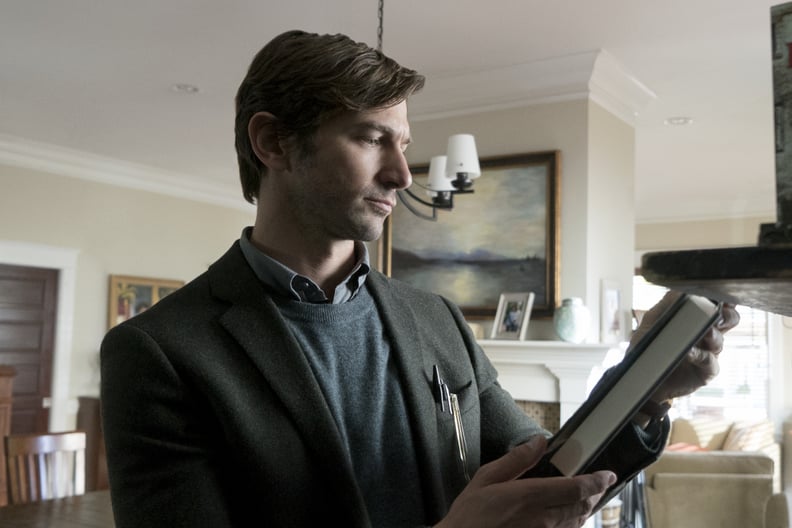 Michiel Huisman as Steven
Netflix favorite and Game of Thrones alum Michiel Huisman stars as Steven all grown up, who has found success writing novels about his family's horrifying experience at Hill House and other paranormal peculiarities around the country. His decision to air his family's dirty secrets to the world — and largely deny that any actual haunting ever happened — results in bad blood between him and his siblings.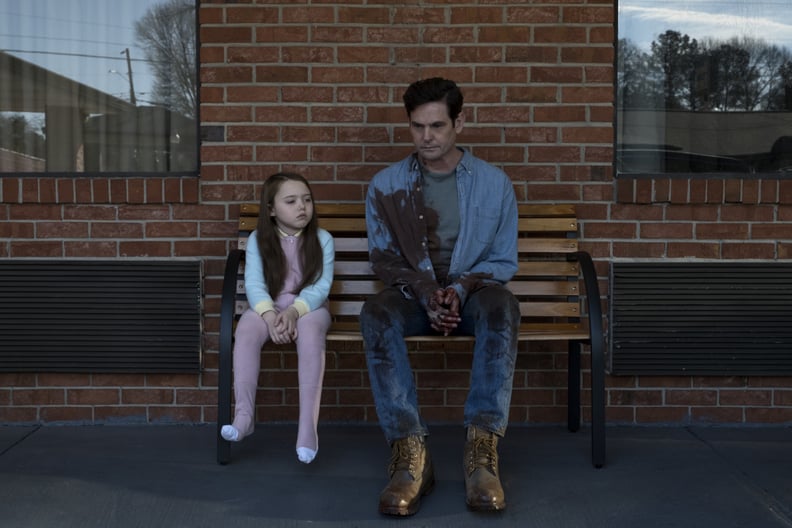 Henry Thomas as Young Hugh
Henry Thomas has come a long way from playing Elliott in 1982's E.T. the Extra-Terrestrial. He portrays the Crain family patriarch, Hugh, who does his best to keep his kids alive despite enduring unimaginably horrible circumstances.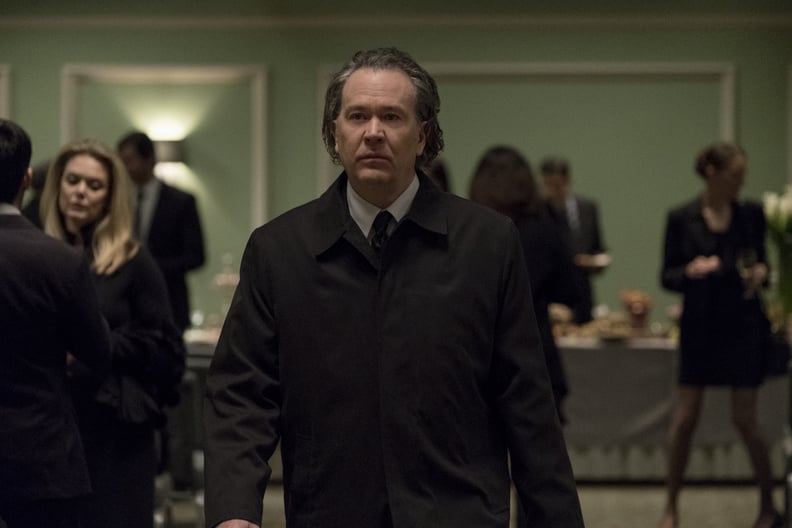 Timothy Hutton as Hugh
Prior to joining this series, Timothy Hutton played Nathan in Leverage and appeared in films like Secret Window and The Good Shepherd. As an older, wiser, and much more regretful Hugh, he brings a crushing amount of sadness to the role.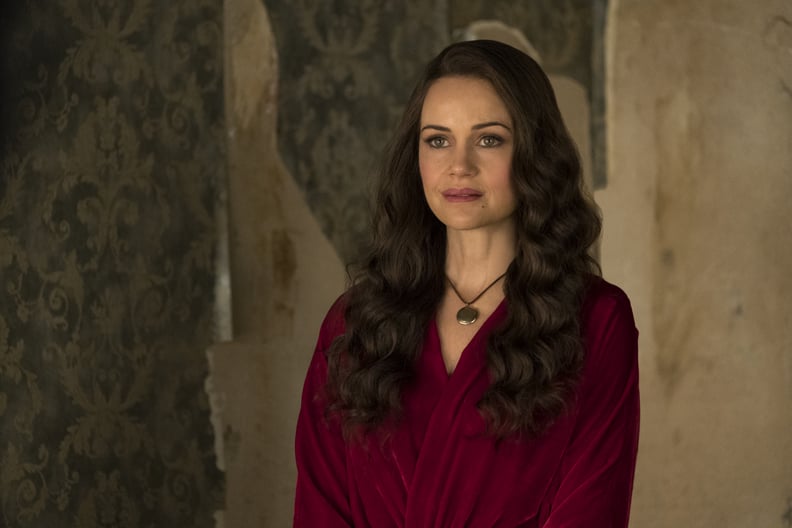 Carla Gugino as Olivia
Have you ever noticed that Carla Gugino hasn't aged a day in the past decade or so? If not, you definitely will after watching The Haunting of Hill House. From pulling off an impressive amount of printed caftans to making me reconsider my stance on chunky lockets, the talented 47-year-old Gerald's Game and San Andreas actress is the glamorous heart of this literal horror show. (Until, of course, she isn't.) (Dun, dun, dunnnnn.)