Hayden Panettiere Is Hard at Work Filming "Scream 6," Her First Movie in 8 Years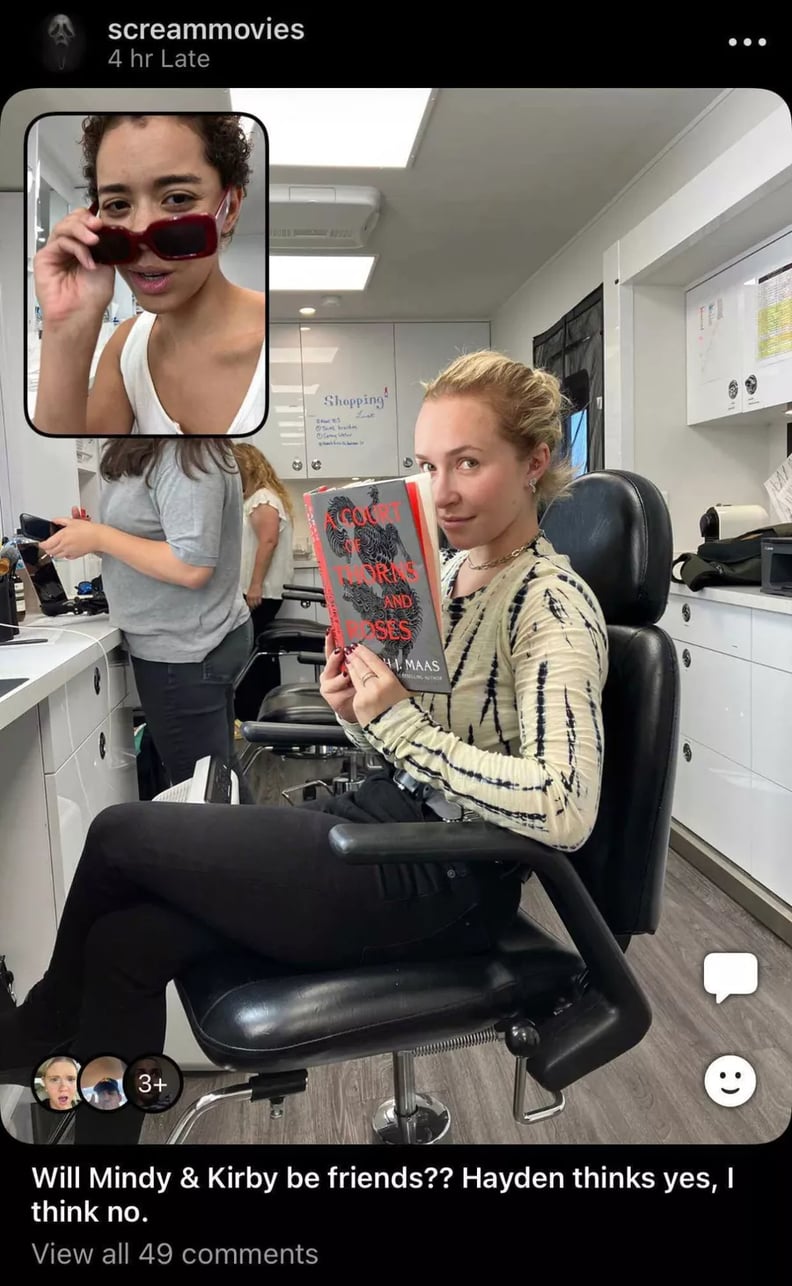 BeReal | Scream Movies
BeReal | Scream Movies
Hayden Panettiere is back on the "Scream 6" set, and her costar Jasmin Savoy Brown shared a behind-the-scenes look at the actor getting ready to film the franchise's sixth film in a BeReal post. The snap included a look at Panettiere reading a book ("A Court of Thorns and Roses" by Sarah J. Maas) while waiting for hair and makeup. "Will Mindy & Kirby be friends?? Hayden thinks yes, I think no," Brown captioned the post, referring to Panettiere's character, Kirby Reed, who nearly died in "Scream 4."
Panettiere's return to the Scream franchise was announced back in May followed by the news that Neve Campbell, the original face of the films, would not be returning as Sidney Prescott. "As a woman, I have had to work extremely hard in my career to establish my value, especially when it comes to 'Scream,'" she said in a statement. "I felt the offer that was presented to me did not equate to the value I have brought to the franchise."
Although Campbell has retired from "Scream," fans can still expect to see other familiar faces in the upcoming film, including Courteney Cox, who told the "Just For Variety" podcast that she had received the script back in December. "I'm excited to read it, and I know they're going to start filming . . . I think, in June, in Canada," she said. "I don't know if I'm supposed to say anything. Let me tell you the killer!" she laughed. Some new characters will also be joining the cast, including Samara Weaving and Tony Revolori.
As for Panettiere, she told People how excited she was for her first film in eight years. "I'm so happy that this is going to be my first project back because I have such fond memories of doing 'Scream 4,'" she said. "I love the character and I love her sass, and I feel like I'm coming back and I know her."