Andrew Scott and Phoebe Waller-Bridge on His Dark Materials
Andrew Scott and Phoebe Waller-Bridge Team Up For His Dark Materials Season 2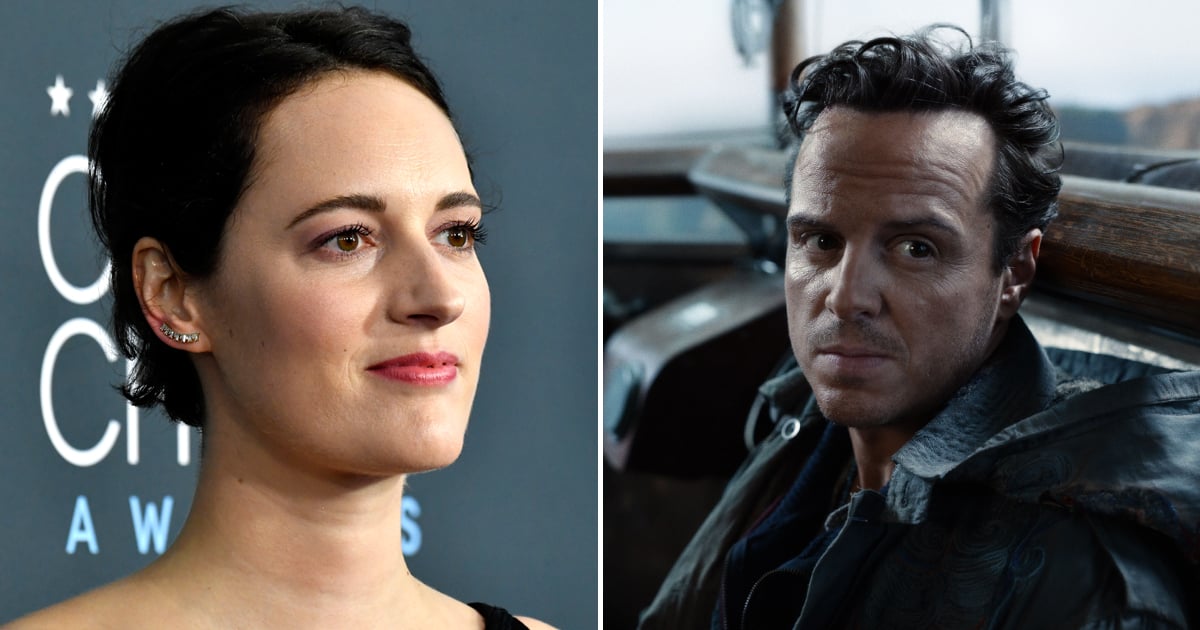 Andrew Scott's appearance on His Dark Materials has been teased for a little while, and on Dec. 7, he finally made his official debut. His character, Colonel John 'Jopari' Parry (also known as Doctor Stanislaus Grumman), was fully introduced on Monday night's episode, with Scott emerging from his past priesthood in grungy eyeliner and a top knot.
But that's not all fans were excited about . . .
Back in July in an interview with Radio Times, Scott revealed "I do have a relationship with my daemon – and I think this is the first time we're revealing this, but my daemon is going to be played by somebody who is very close to me in real life, which is a young performer and a writer called Phoebe Waller-Bridge." Scott's Daemon, named Sayan Kötör, takes the form of an osprey, and after last night's appearance it's clear that it is undeniably voiced by Phoebe Waller-Bridge.
However, Scott isn't the only cast member to get fans excited this season. Back in episode one, viewers were introduced to Angelica, who is played by Bella Ramsey — a name fans of Game of Thrones may remember fondly, as she played the role of Lyanna Mormont.
His Dark Materials season two continues on HBO on Dec. 14.