6 Things We Already Know About House of Cards Season 4
01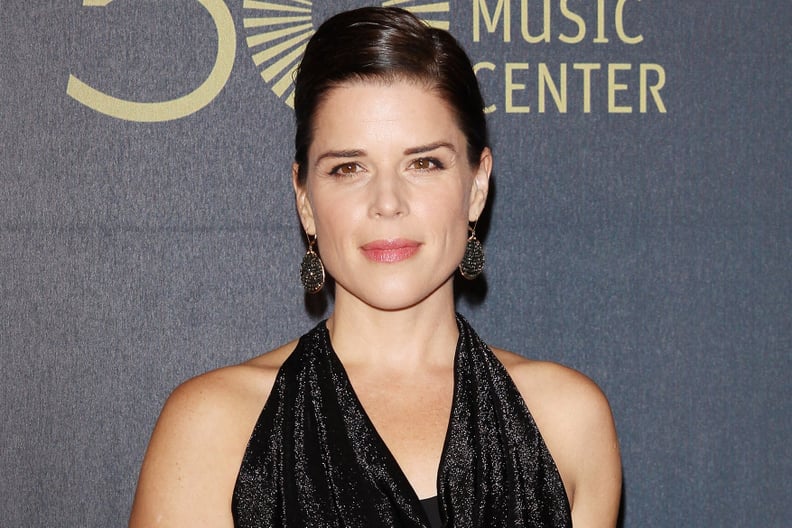 Neve Campbell Has Joined the Cast
02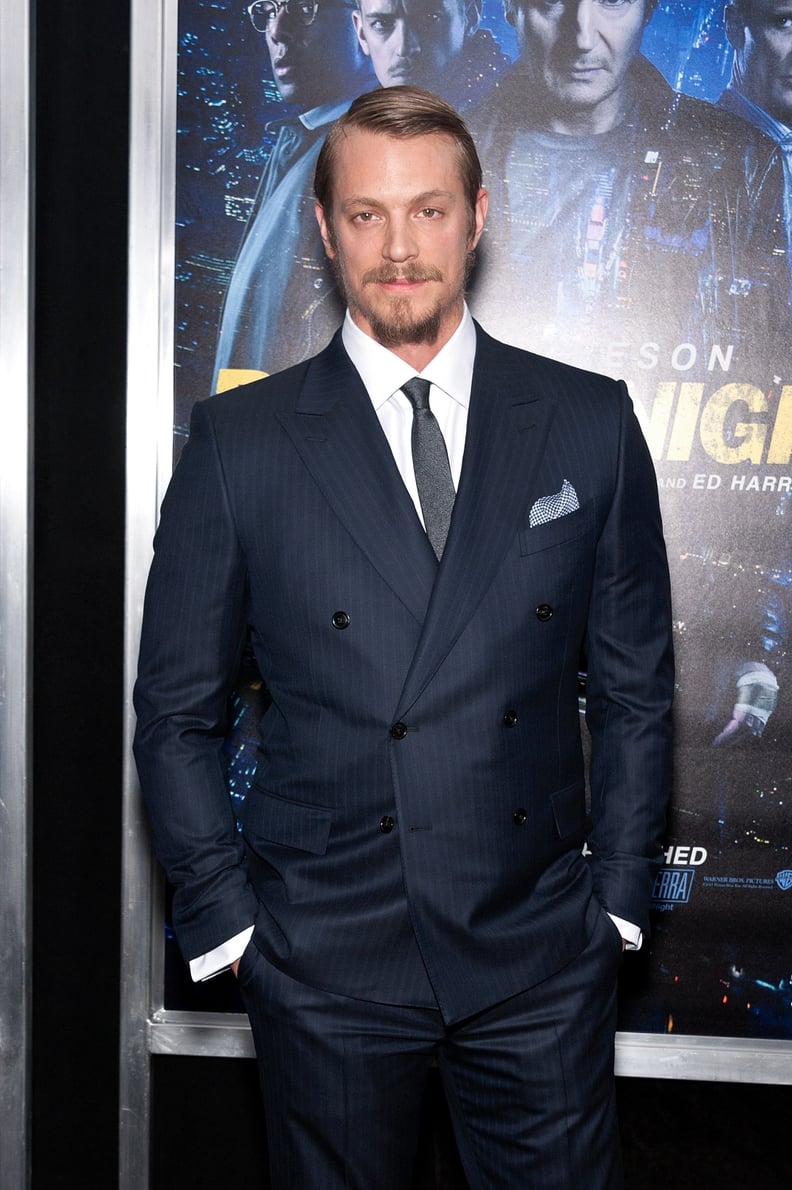 Joel Kinnaman Has Also Joined the Cast
03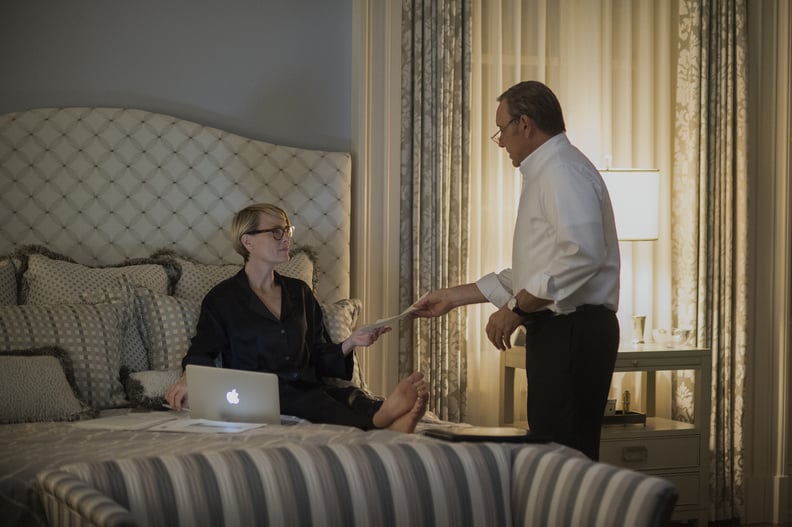 Frank and Claire's Marriage Is Still on the Rocks
Claire walking out on Frank in the season finale will of course reverberate throughout season four. "A lot of the strength of the show is based on the strength of that marriage. But as soon as we began to explore that, we realized there was no turning back," creator Beau Willimon revealed to The Hollywood Reporter at the end of season three. "We also realized we'd laid the groundwork in the previous two seasons for this conflict between Francis and Claire, and the more we began exploring it, the more inevitable it became. And the more exciting it was for us to travel that emotional terrain."
04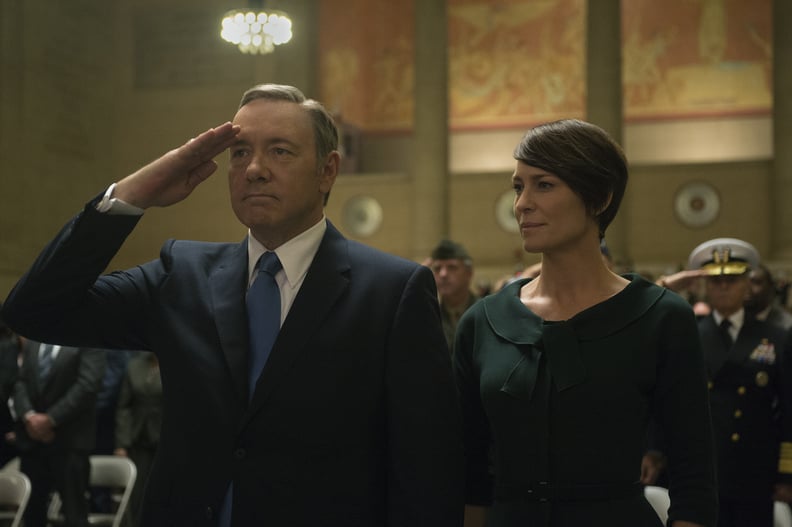 The Underwoods May Be Getting New Rivals
According to TVLine, the show may be introducing a new power couple to rival Frank and Claire. Supposedly, they're a younger version of the Underwoods, and possibly British. If this is true, I have a feeling that some competition could push Claire and Frank back together. After all, they're at their strongest when they're fighting a common enemy.
05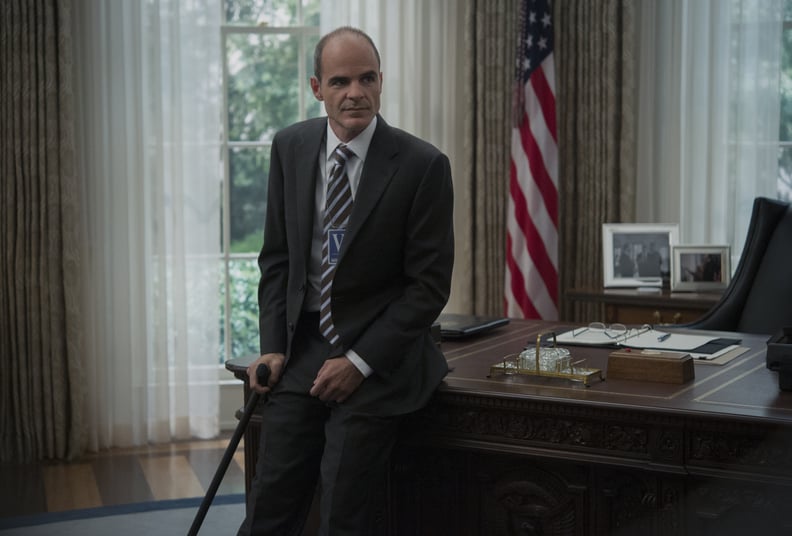 Doug and Frank Are Going to Be a Dynamic Duo Again
Season three ends with Doug finally making his way back to Frank's good graces in the White House. "[Frank] is obviously far more efficient with Doug by his side," actor Michael Kelly said. "I can only hope that next season it'll bring more of a 'let's get some sh*t done.'"
06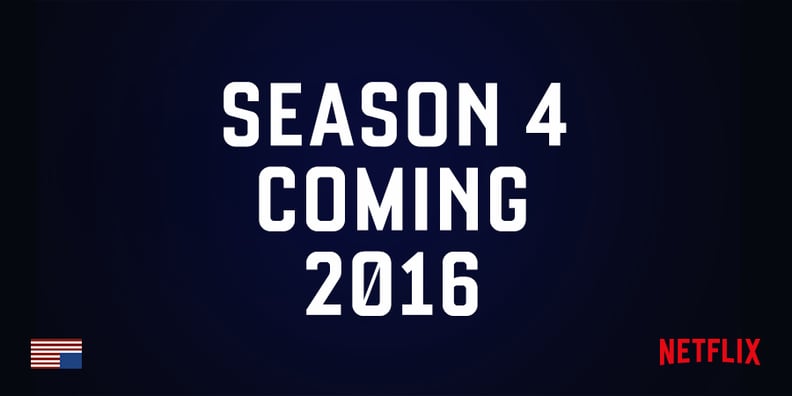 The Premiere Date