How Do You Get on Supermarket Sweep?
Put Your Grocery Shopping Skills to the Test by Applying to Be on Supermarket Sweep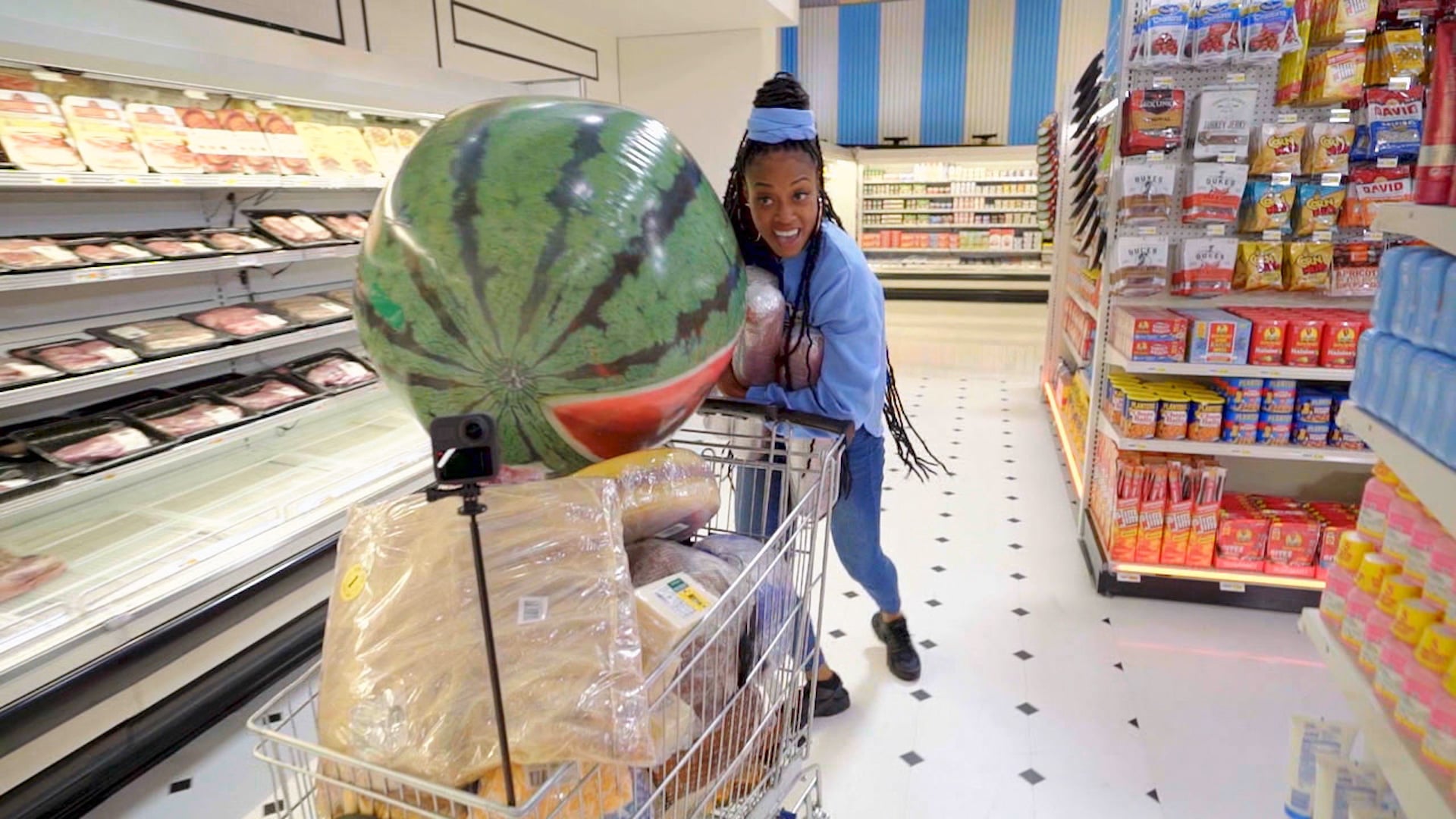 Admit it: running through a store with your best friend and sliding groceries into a cart to win thousands of dollars has been your dream since you were a little kid. Now that ABC's Supermarket Sweep has been revived, this time with host Leslie Jones, your dream can become a reality! After binge-watching the first few episodes, the next logical step is to apply to be on Supermarket Sweep yourself, obviously.
If you want to be one of the three teams of two competing on Supermarket Sweep for a $25,000 or $100,000 cash prize, then you have to do a little bit of work first. You and your partner must both fill out a Supermarket Sweep Casting Application online. The application has a few eligibility requirements, such as your age (you must be at least 18 years old), US residency, etc.
From there, fill out some basic details about yourself (name, address, contact information, employer, education, and more), just like you would any job interview. The application also requires high resolution photos of yourself as well as several essay-style questions that are designed to help producers get to know you a little more and make sure you would be a good fit for the show. Some of these questions include, "What are your favorite groceries and why?," "What's your favorite aisle in the grocery store and why?" and more. Finally, you must provide your social media handles, disclose any previous TV appearances, and answer a few more basic questions before signing your name.
From there, head to your nearest grocery store and start practicing your shopping skills while you wait to hear back. And don't forget to watch the latest episodes of Supermarket Sweep for inspiration. Good luck, savvy shoppers!