The Winchester Brothers Finally "Carry On" to Their Final Adventure in Supernatural Finale
It's the end of the road, Supernatural fans. After 15 years of demon hunting, dying, coming back to life, and saving the world a couple of times, Team Free Will has completed their journey. It's been a long time coming, but Dean and Sam Winchester have finally fought their last demon, completed their final hunt, and waged their last war. They've found their independence and closed the chapter on the book of it all. But not really, because there are still baddies to beat!
For those who need a quick refresher, the penultimate episode had the Winchesters trick Chuck into a trap where Jack was able to absorb his power. Zapped, Chuck was left to grow old and get sick and just die, which is basically the opposite of what anyone who used to be the ultimate source of power could want. Jack brings everyone back and is essentially the new God, though he quickly goes on his way, asking that no one prays to him or sacrifices anything to him. This leaves the Winchesters without any angels by their side, alone together again, to write their own story. Team Free Will for real this time. And that's where the appropriately titled final episode, "Carry On," picks up. Keep reading to see where Sam, Dean, and everyone else wind up.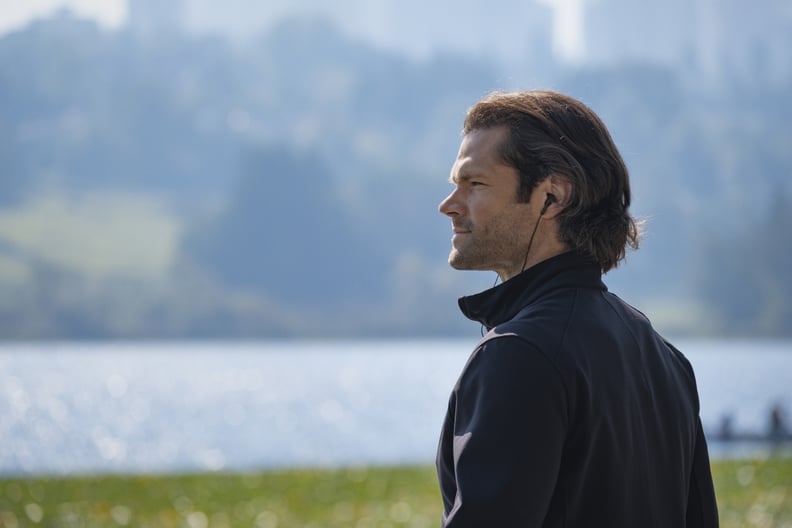 What Happens to Sam on the Supernatural Series Finale?
Though the brothers save the world in the penultimate episode, Sam grapples with his grief at the beginning of the final episode. While the brothers are free from Chuck's machinations, they've lost Cas and Jack, the other halves of their family unit. When Dean attempts to bring some joy into their lives with a Pie Fest, their good times are interrupted by a home invasion that leads them to a vampire nest. While trying to rescue two young boys taken to the vampires' vest, the hunters are quickly outnumbered and meet a homicidal blast from the past — Jenny, a young woman who was turned into a vampire way back in season one. Sam is able to dispatch Jenny, and while fighting back the other vampires, Dean is impaled through the back by a spike jutting out of the wall. Dean says goodbye to Sam, asking his brother not to try to bring him back, asking him to let him go.
Left alone with Dean's dog, Sam burns his brother's body and returns to the Men of Letters bunker. He receives a call on Dean's phone about a hunt in Austin, TX, and decides to leave the bunker and start his own life. As Dean revels in his afterlife, Sam appears with a little boy seemingly named Dean and a woman, having created his own life. He lives well into his old age, where he dies with his son by his bedside. In the afterlife, he's finally able to reunite with Dean.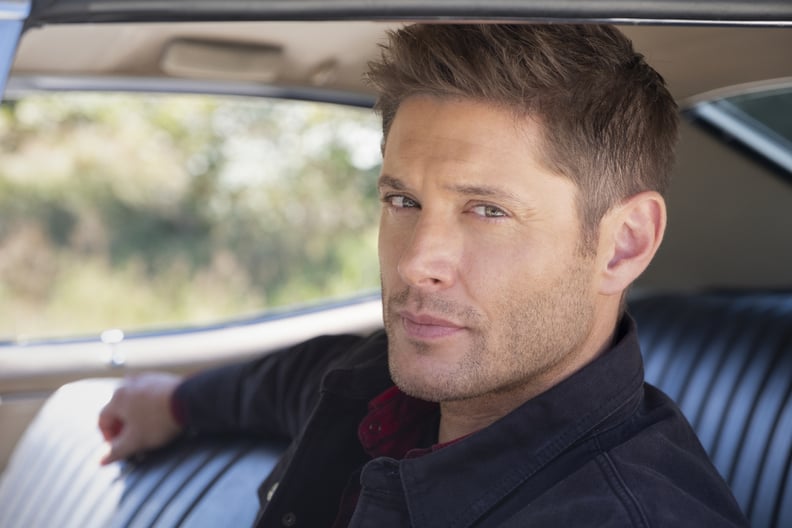 What Happens to Dean on the Supernatural Series Finale?
After having Cas die in front of him two episodes before, Dean is fully ready to live his fullest life in memory of the angel. He begins the final episode by finding a local Pie Fest to make his wildest dreams come true, but vampires quickly ruin their relaxation. (Not vamp-mimes.) While battling the vampires in the nest, Dean is impaled through the back by a spike jutting out of the wall. In his final moments, he has what he loved to call a "chick flick" moment and pours his heart out to his brother. He recounts a time he visited Sam without the other Winchester knowing, telling him he was always proud of Sam. He asks for Sam to tell him it's OK to let go, hugging the younger man to him when he gives his "permission" and dying in his baby brother's arms.
When Dean ascends to "Heaven," he's greeted by Bobby, who explains that Jack and Cas have completely changed the way the afterlife works. Instead of just reliving memories, folks get to enjoy their "lives" as they see fit. Which, for Dean, means taking Baby for a drive. By the end, he reaches a bridge, where he reunites with Sam, who's lived a long and happy life.