13 Famous Comedians in Trainwreck — Besides Amy Schumer
Trainwreck is all about star Amy Schumer, but it's easy to get sidetracked by the seemingly endless parade of cameos in the movie. Basketball legend LeBron James has a substantial role, Daniel Radcliffe and Marisa Tomei star in a movie inside the movie, Matthew Broderick appears, and even WWE star John Cena is in there. It's a random assortment — and then there are the comedians. Tons of Saturday Night Live players turn up, including some you might miss if you're not paying attention. Here are 13 comedians — besides Amy Schumer — who star in the film.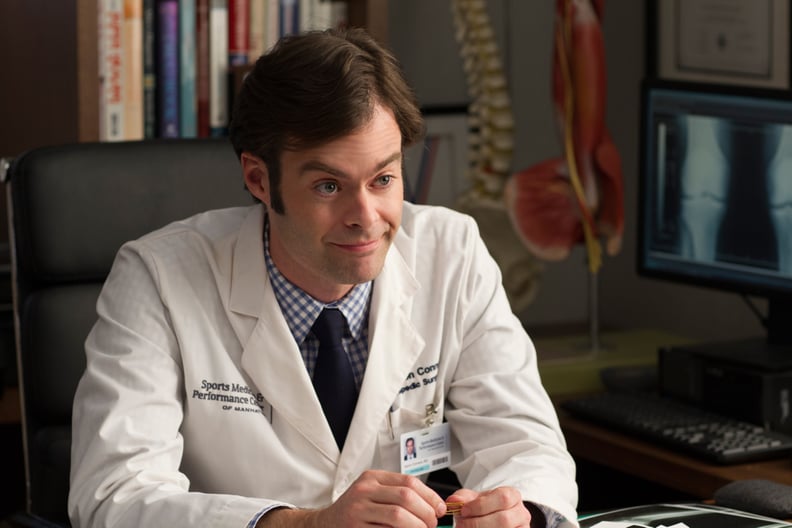 Bill Hader
Let's start with the obvious: Hader, who you probably recognize from Saturday Night Live, plays Amy's love interest, Aaron. He's also starred in movies like Superbad, Adventureland, and The Skeleton Twins, in addition to playing the recurring role of Tom on The Mindy Project.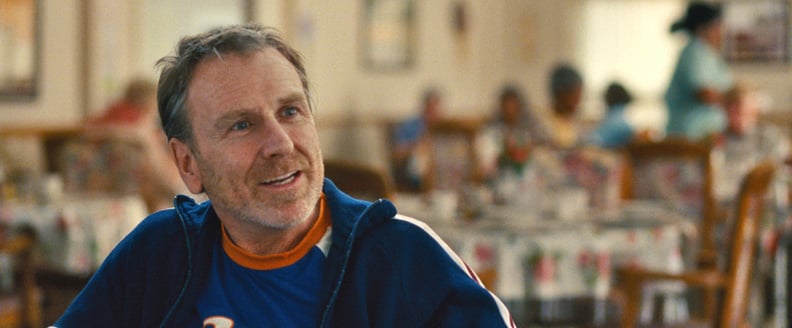 Colin Quinn
Veteran comedian Quinn, who has guest starred on two episodes of Inside Amy Schumer, plays Amy's father in Trainwreck. Quinn had a long run as SNL's Weekend Update anchor and has popped up in a number of movies starring SNL cast members, including A Night at the Roxbury, Grown Ups, and That's My Boy.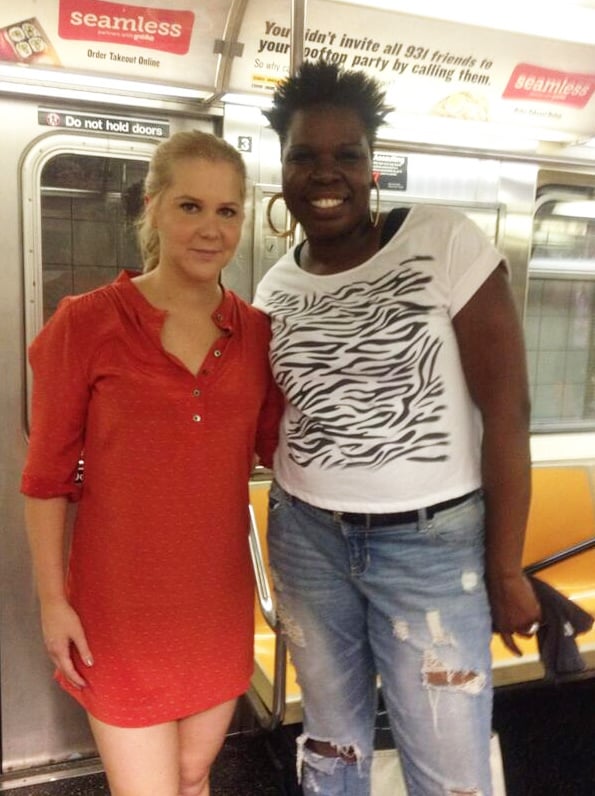 Leslie Jones
If you get up to pee at the wrong time, you might miss Jones's scene as a woman on the subway, so you better just stay put. Jones has been a writer and cast member on SNL since 2014, and she's turned up on TV comedies The League and Workaholics. Oh, and she's starring in this little upcoming movie called Ghostbusters.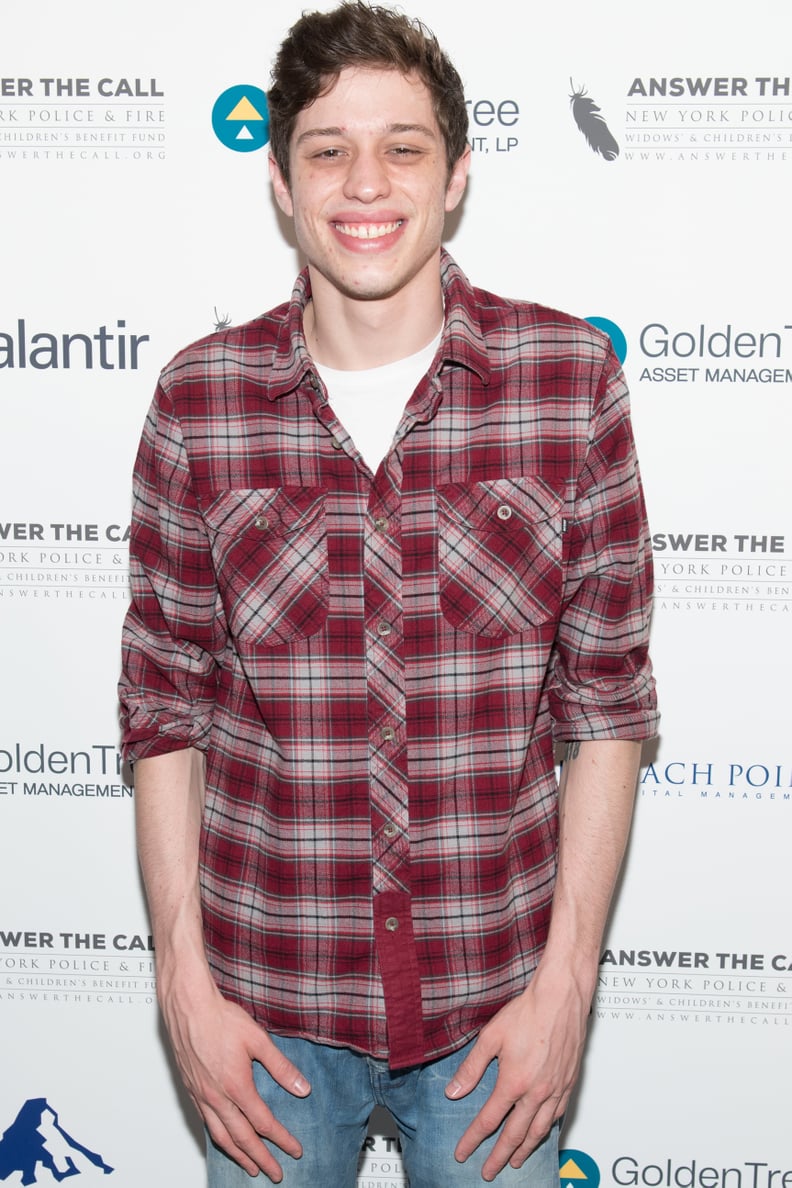 Pete Davidson
Davidson is yet another SNL cast member who you may recognize as a stoner patient of Aaron's in Trainwreck.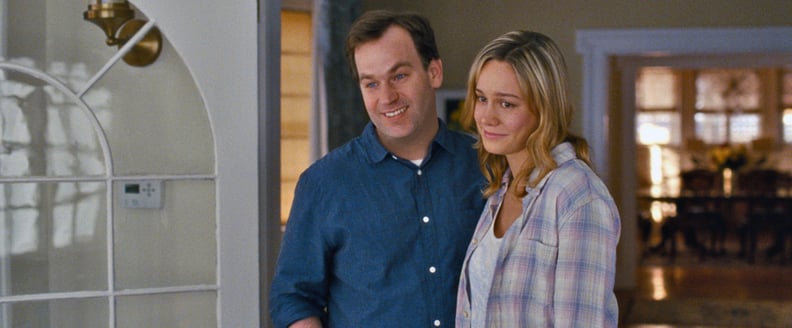 Mike Birbiglia
If Amy's brother-in-law looks familiar, it's because he's played by Mike Birbiglia. He's famous for his stand-up sets, one of which he turned into a movie called Sleepwalk With Me. Birbiglia has also appeared in The Fault in Our Stars, Hot Pursuit, and an episode of Girls.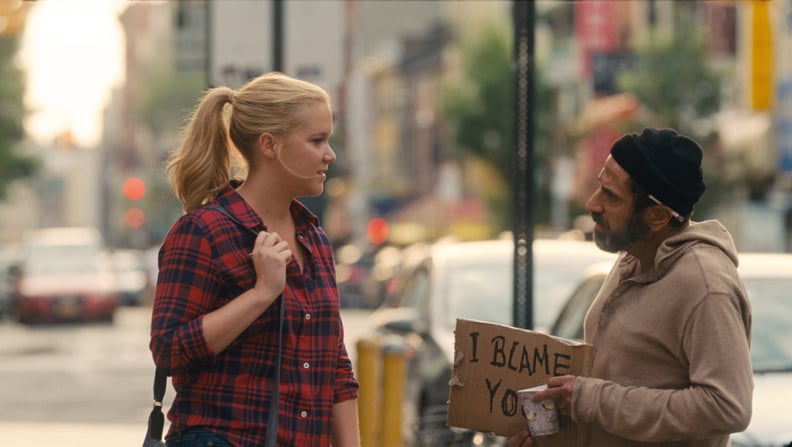 Dave Attell
Well-known comedian Attell appears in Trainwreck as a homeless man outside Amy's building — yeah, that's him! He's been a staple on the comedy scene since the '80s, writing for SNL and The Jon Stewart Show before creating his own projects like Insomniac With Dave Attell and Dave's Old Porn.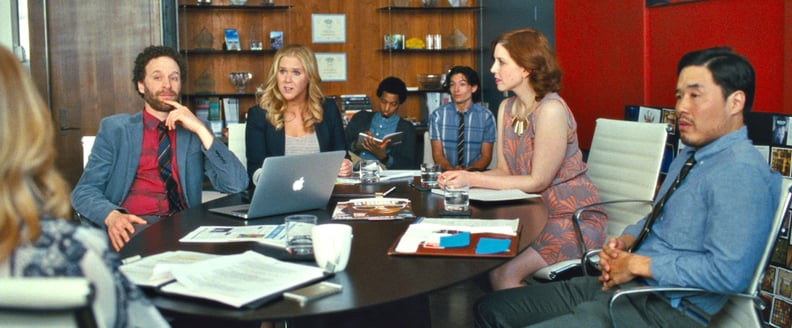 Jon Glaser, Vanessa Bayer, and Randall Park
Amy's workplace is teeming with comedians. Jon Glaser (Parks and Recreation, Girls), Randall Park (The Interview, Fresh Off the Boat), and Vanessa Bayer play her colleagues. You definitely know Bayer from SNL, which she's been on since 2010.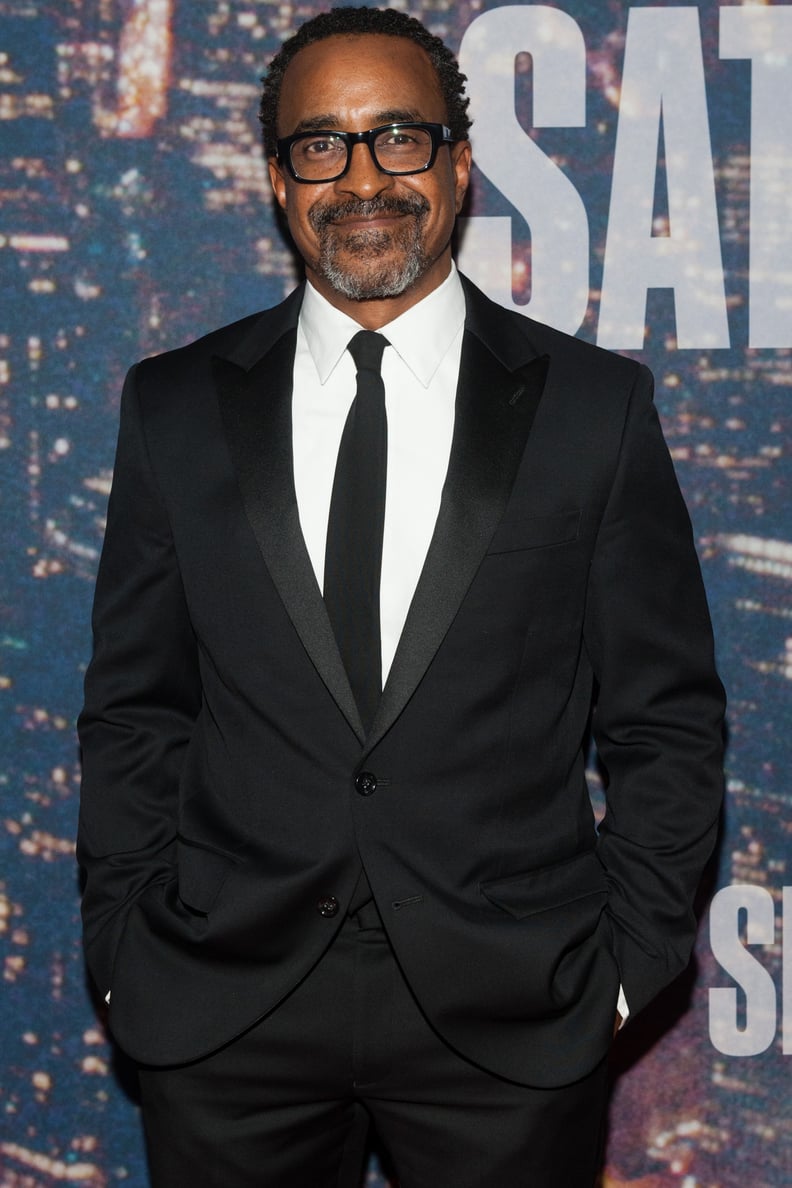 Tim Meadows
Meadows conveniently plays a guy named Tim in Trainwreck. He was on Saturday Night Live though the '90s and has since been in Mean Girls, Grown Ups, and on several TV shows, including Marry Me.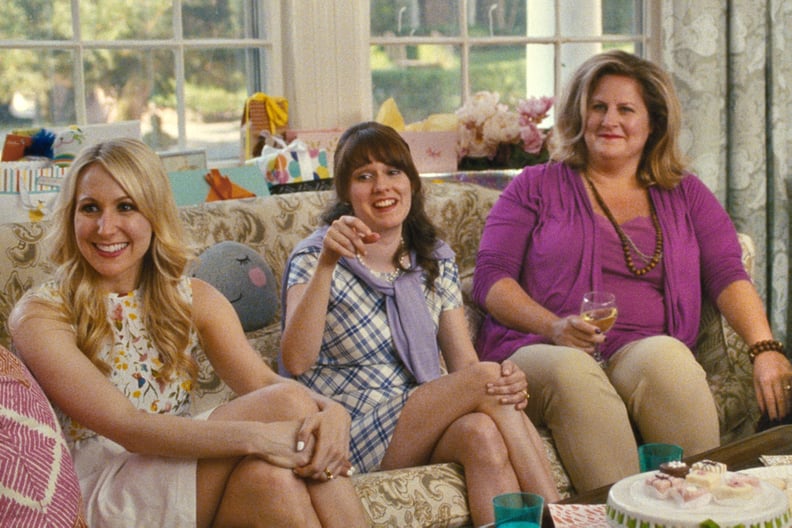 Nikki Glaser, Claudia O'Doherty, and Bridget Everett
Those two girls next to Amy on the couch in the awkward party scene are Nikki Glaser and Australian stand-up comedian Claudia O'Doherty. Glaser has been on several episodes of Inside Amy Schumer, and both are recognizable names in comedy. The woman who takes the game way too far is Everett, a friend of Schumer's in real life, who has appeared on Inside Amy Schumer a few times. In case you watched the episode of The Bachelorette in which Schumer guest starred, Glaser and Everett also appeared!