Amy Schumer Talks About The Bachelorette
Amy Schumer Calls Her Experience on The Bachelorette "Dark"
Comedian Amy Schumer got to live the ultimate fan experience by appearing on The Bachelorette this season — but it wasn't as fun as it looked on the episode. "It was dark," she told us while making the press rounds for her new movie, Trainwreck. Schumer, who has had her fair share of bad dating experiences, got surprisingly candid about the contestants and what it's really like behind the scenes. Since her appearance on the show, rumors that Schumer may be up for the role of the next Bachelorette have surfaced, but it doesn't exactly sound like she would go for it . . . unless Bob Guiney (her favorite Bachelor) came back. Read her thoughts below!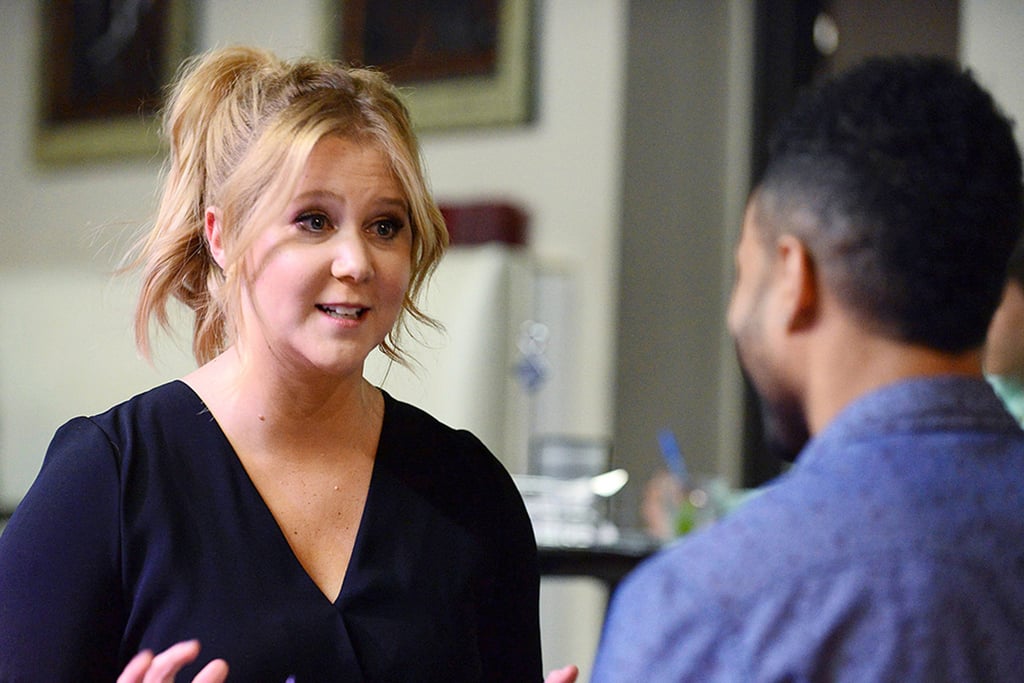 The experience was pretty dark: "They just pump booze into people and are like, 'Perform! And do this thing you've never done before!'" Schumer said of this season's ridiculous group dates. In case you missed the episode, she was in charge of teaching the guys to do stand-up comedy. "I love that show, but it was totally dark."
She wouldn't have gone on if Britt had been chosen: You may recall that at the beginning of the season, the men had to pick between dating Kaitlyn and Britt. "I genuinely like Kaitlyn and I would have been really bummed if it had been Britt," she said. "I don't think I would have done it."
Her favorite part of the show: "I love the names of the careers," she said. "This one is my favorite: former stockbroker. Like what does he do?"
She also notices the ridiculous double standards: Kaitlyn's controversial night with Nick (which Schumer tweeted about) hadn't aired yet, but she did talk about the pompous Ian. "She's not really responding to him or whatever, and he's like, 'I have sex with a lot of women.' If a girl said that, everyone would be like, 'This disgusting whore.'"
She doesn't think you should be too hard on the contestants: While Schumer is clearly opinionated about Kaitlyn's suitors, she knows the producers and editors can really shape the show. "The contestants are lab rats; [producers] really manipulate you and just mess with you," she said. "I mean, it's such a clearly bad idea to go on that show. Some of them want to find love, but some of them just want to be the next Bachelor."