The Controversy Around Hulu's Astroworld: Concert From Hell
Hulu Released an Astroworld Special Shortly After the Tragedy — and People Are Outraged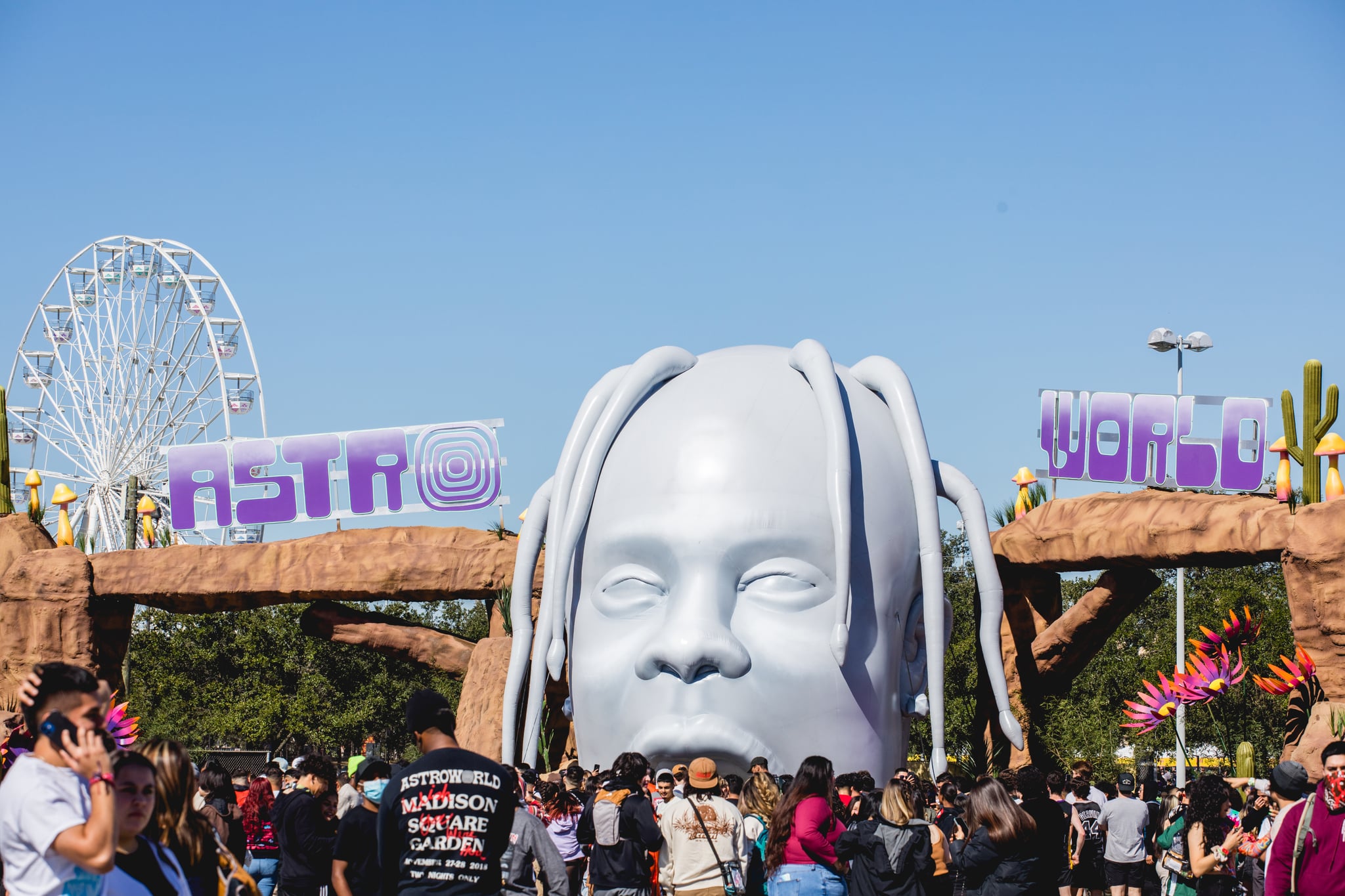 Hulu is in hot water with a news special on the Astroworld tragedy. The Astroworld: Concert From Hell special hit the streamer less than a month after the music festival resulted in the loss of 10 lives and hundreds of injuries. Outrage around it began on social media on Dec. 1 after several Twitter users pointed out the new upload on Hulu's platform.
The log line for the special describes it as a "minute-by-minute look at what happened in the crowd, the young victims who were killed, and what happens next." The special was originally hosted by ABC and aired on Nov. 24. However, that didn't stop people from voicing their opinions on the timing of the 50-minute news report making its way to Hulu as families affected are still mourning.
"Astroworld victims haven't been put in the ground yet, and the media already has a special on Hulu," one Twitter user wrote. "We are in hell." Another wrote, "Hulu has a series out about the Astroworld event. Like why are they trying to capitalize off of a tragic event," and posted a screenshot of the special.
Following the outrage online, it appears Hulu has removed the special from its platform. It remains unclear whether or not it will be reuploaded in the future. Amid this controversy, lawsuits against Travis Scott and Live Nation continue to pile up from Astroworld victims. In an act of good faith, Scott has offered to cover funeral costs for victims, but half of the grieving families have rejected his help.