Iron Man Deleted Scene With Spider-Man and X-Men Reference
This Deleted Iron Man Scene Teased Spider-Man and X-Men Before They Existed in the MCU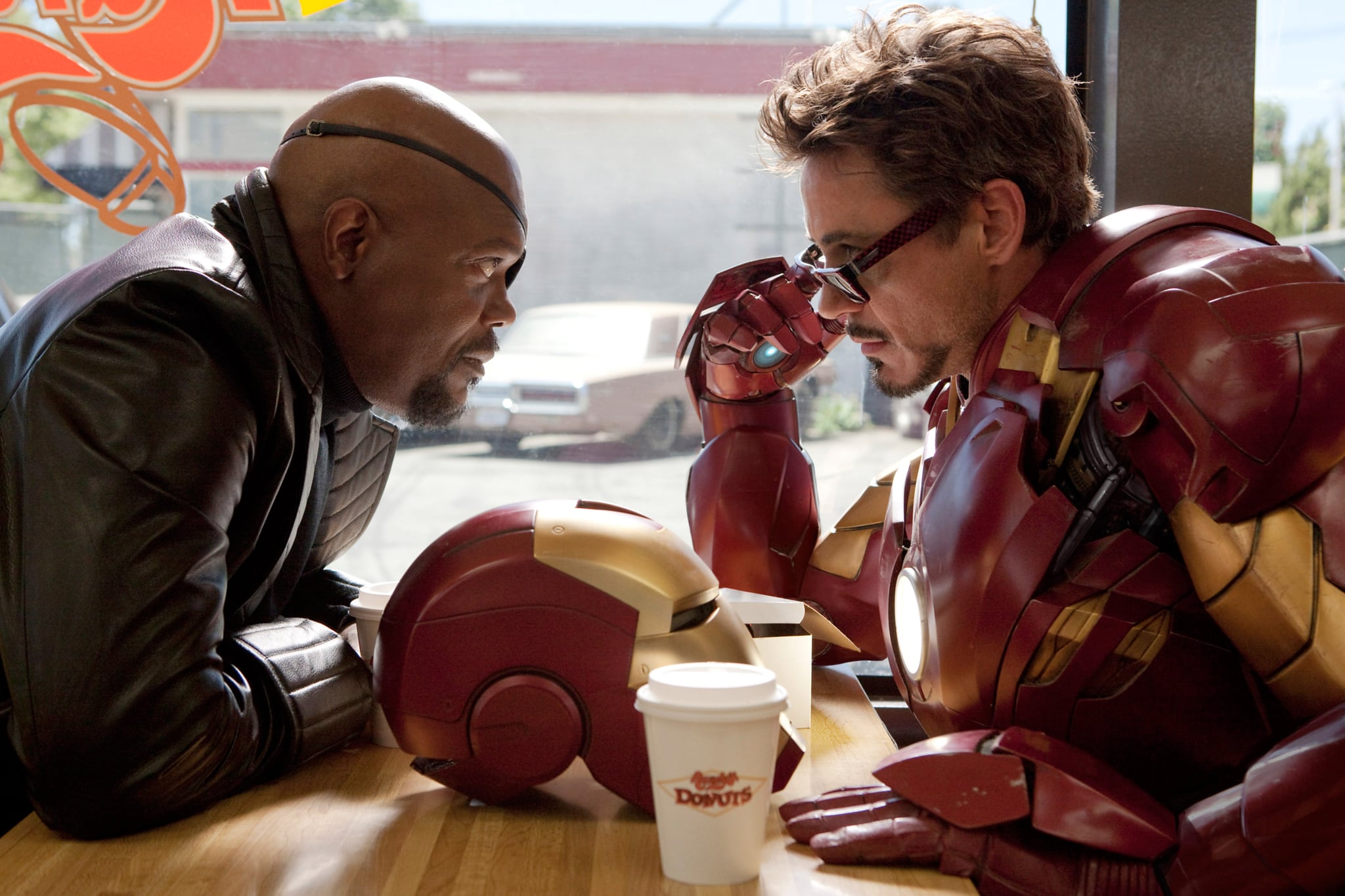 When Iron Man first premiered in 2008, Marvel Studios didn't own the rights to Spider-Man or the X-Men. But that didn't stop them from referencing the classic Marvel heroes in a deleted postcredits scene. The studio giant kept the never-before-seen snippet tucked away for over a decade — but not anymore. At the 45th annual Saturn Awards on Saturday, Marvel Studios President Kevin Feige gave fans a blast from the past by revealing the unearthed treasure.
"We pulled some things out of that vault that we said, 'We'll never show this to anybody, put it away,'" Feige said. "We're bringing them out, we're putting them on this disc, and I'm about to show you a deleted scene that has never been seen by anyone before right now."
At the Saturn Awards, Kevin Feige revealed an alternate version of the post-credits scene from 'IRON MAN' with Nick Fury mentioning "mutants" and "radioactive bug bites". It will be included in the upcoming INFINITY SAGA boxset. (Source: @BRMarvelNews) pic.twitter.com/AqzTokEc67

— DiscussingFilm (@DiscussingFilm) September 14, 2019
In the clip, Nick Fury (Samuel L. Jackson) speaks to Tony Stark (Robert Downey Jr.) and makes a subtle reference to our friendly neighborhood hero, as well as Professor X's squad of mutants. "As if gamma accidents, radioactive bug bites, and assorted mutants weren't enough, I have to deal with a spoiled brat who doesn't play well with others and wants to keep all his toys to himself," he says. He then introduces the Avengers Initiative, officially kickstarting a decade-long era.
It's a short-but-sweet gem that's somehow both heartwarming and a little painful, considering Spider-Man's recent split from the MCU. After officially joining the franchise in 2016's Captain America: Civil War, Spidey — played by Tom Holland — appeared in four more films: 2017's Spider-Man: Homecoming, 2018's Avengers: Infinity War, and this year's Avengers: Endgame and Spider-Man: Far From Home. But now, the future of Peter Parker's character arc is unknown. On the flip side, Marvel has confirmed that Disney's acquisition of 21st Century Fox means the X-Men will become a part of the MCU. Change is coming, folks!