Will Tom Holland Still Be Playing Spider-Man?
Don't Worry Web-Heads: Despite the Sony/Disney Standoff, Tom Holland Isn't Going Anywhere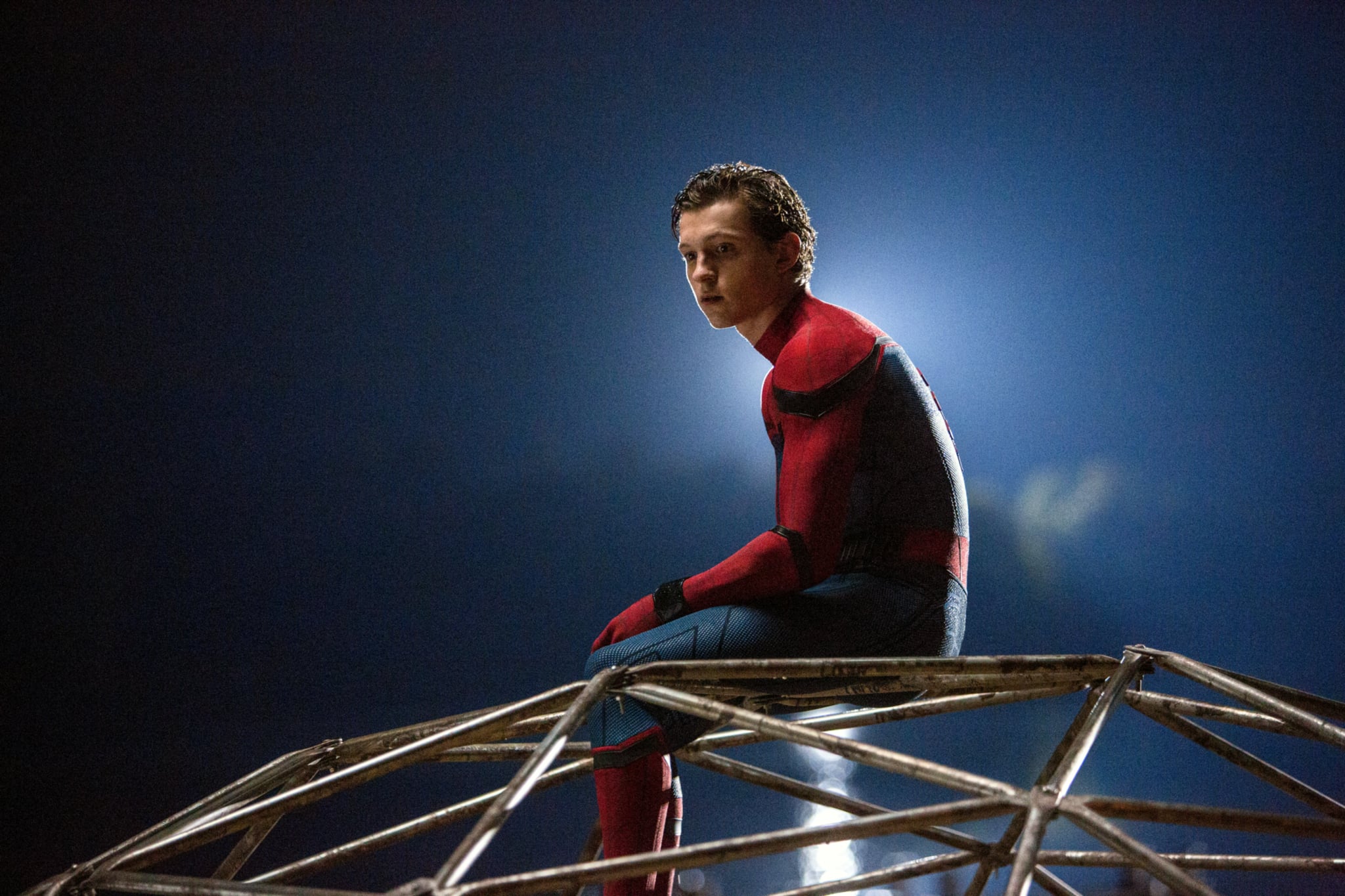 With Sony and Disney caught in a standoff over a new financing deal for upcoming Spider-Man movies, fans are understandably wondering what this means for Tom Holland's future in the Spidey-suit. Specifically, the big question is how many films the actor has left in his Spider-Man contract. The basic answer is that Holland is contracted to appear in one more solo Spider-Man film for Sony, with reports that he's extended his contract for two more following that. Beyond that, the future is a little murkier.
How Many Spider-Man Movies Does Tom Holland Have Left in His Contract?
Back in 2016, the actor told The Hollywood Reporter, "I do know I have three Spider-Man [appearances in other] movies and three solo movies contracted." We know those three group appearances are in Captain America: Civil War, Avengers: Infinity War, and Avengers: Endgame. The three solo films are Spider-Man: Homecoming, Spider-Man: Far From Home, and the anticipated follow-up to the world-shifting ending of Far From Home.
Aside from those, Sony is also believed to be developing two more Spider-Man movies with Holland reprising his role. According to Deadline, ". . . it is an open question whether those [two films] will include Jon Watts, director of [Homecoming and Far From Home] guided creatively by Feige. Watts isn't signed on for the next film and isn't a certainty to be back as he is being heavily courted for other jobs." That definitely sounds like Holland has already signed a new deal, which means he'll be donning the Spidey-suit at least two more times after the FFH sequel.
Is Tom Holland's Spider-Man Leaving the MCU?
While we never want to say never, because negotiations between Sony and Disney are still up in the air, a divorce between the two companies seems pretty hard-set. The terms of the separation are a mystery, but we can assume this means that unless the Far From Home sequel is already in the works — which doesn't seem to be the case since Watts isn't signed on as director — it'll be a total Sony production.
This means Spider-Man will be taken out of the Marvel Cinematic Universe, which is genuinely hard to imagine considering how expertly Feige wove the webslinger into the Avengers franchise. It would also mean that whatever happens in the Marvel universe will have to go on without Peter Parker, the pseudo-leader chosen by Tony Stark. Considering that Peter's entire journey has included the Avengers in some way, shape, or form, it'll be super messy to pretend that they suddenly don't exist.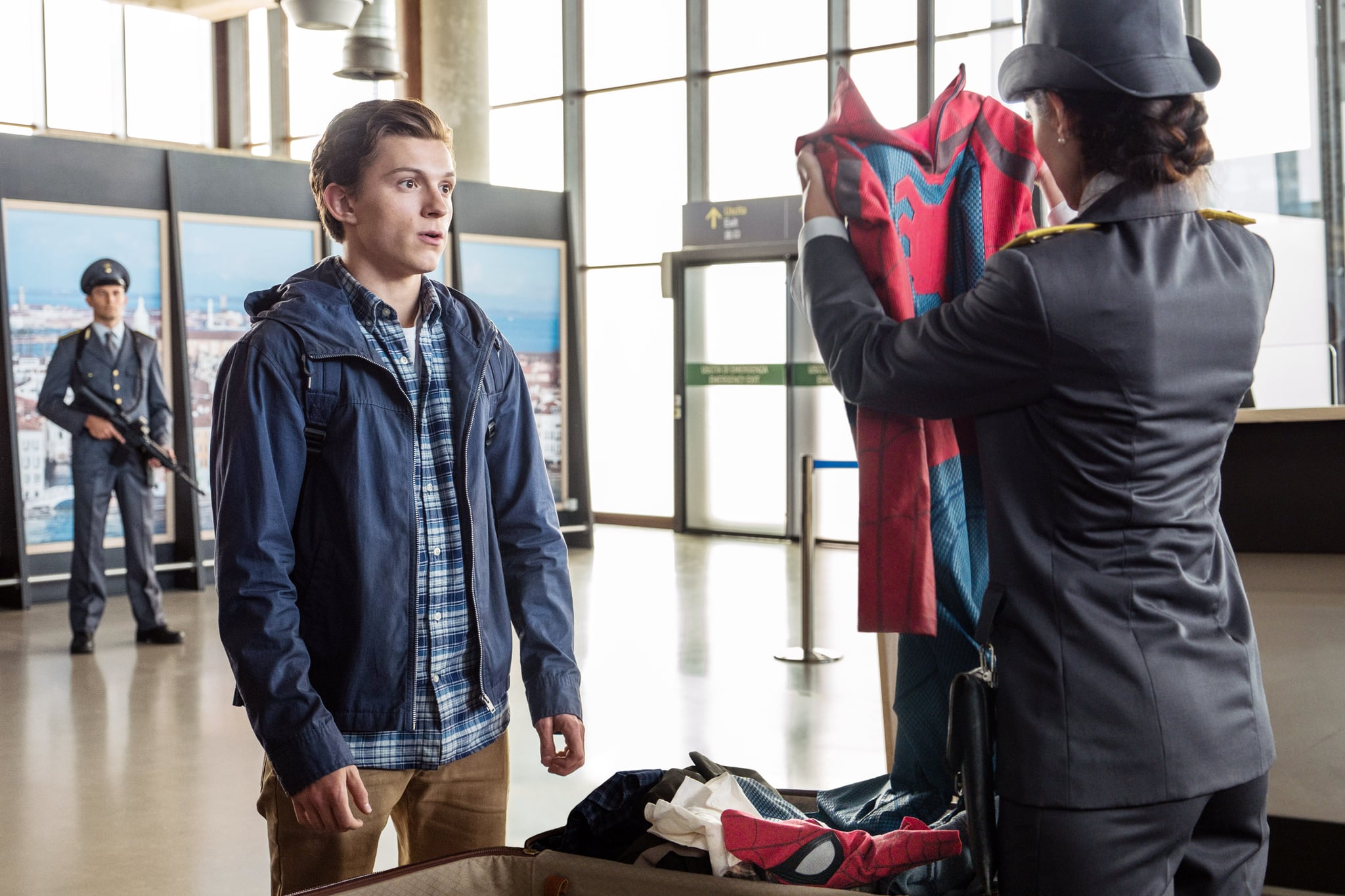 How Will Spider-Man Fit Into Sony's Spider-Verse?
Say negotiations fall through, Sony and Disney part ways, and Spider-Man officially leaves the MCU. While fans have been pretty pessimistic about the fate of Spider-Man if Sony gains complete creative control over his films, there's actually a wealth of opportunity for the webhead if he makes the move into Sony's Spider-Verse. Sony has been building their universe full of Spider-Man's friends and enemies, starting out with Venom, Mobius, and Black Cat (aka burglar Felicia Hardy). Though Miles Morales is currently a little too animated to play around with Holland, we're just waiting for his live-action version to make an appearance! But there are more than enough characters sitting around for Sony to pull out for Spider-Man's Spider-Verse debut.
If the third Spider-Man film does remove Holland from the MCU, it could be the perfect opportunity to show Peter making new allies that aren't connected to the Avengers. After all, he isn't really close with anyone but Happy Hogan and Nick Fury (and the Skrulls, technically). Since things are about to get weird on a galactic scale for the Avengers, it wouldn't be far-fetched for Peter to be left dealing with his Earthly problems — like having his secret identity revealed by Jonah J. Jameson — on his own. Sony and Marvel could arrange for the third film to be a graceful goodbye to the MCU for the webhead. Or, Sony can completely ignore all of that and write out Spider-Man's past adventures with a cheeky mention of him messing around with some "space weirdos in spandex," without directly referencing them.
Either way, even with the questionable past Sony has with our friendly neighborhood Spider-Man, they've proven themselves capable of putting out dynamite productions, like with Spider-Man: Into the Spider-Verse. With the right team (that hopefully includes Watts again), they can make a Spider-Man film that even Marvel fans can appreciate.