Is HBO's Minx Based on a True Story?
The Real Inspiration Behind HBO's "Minx"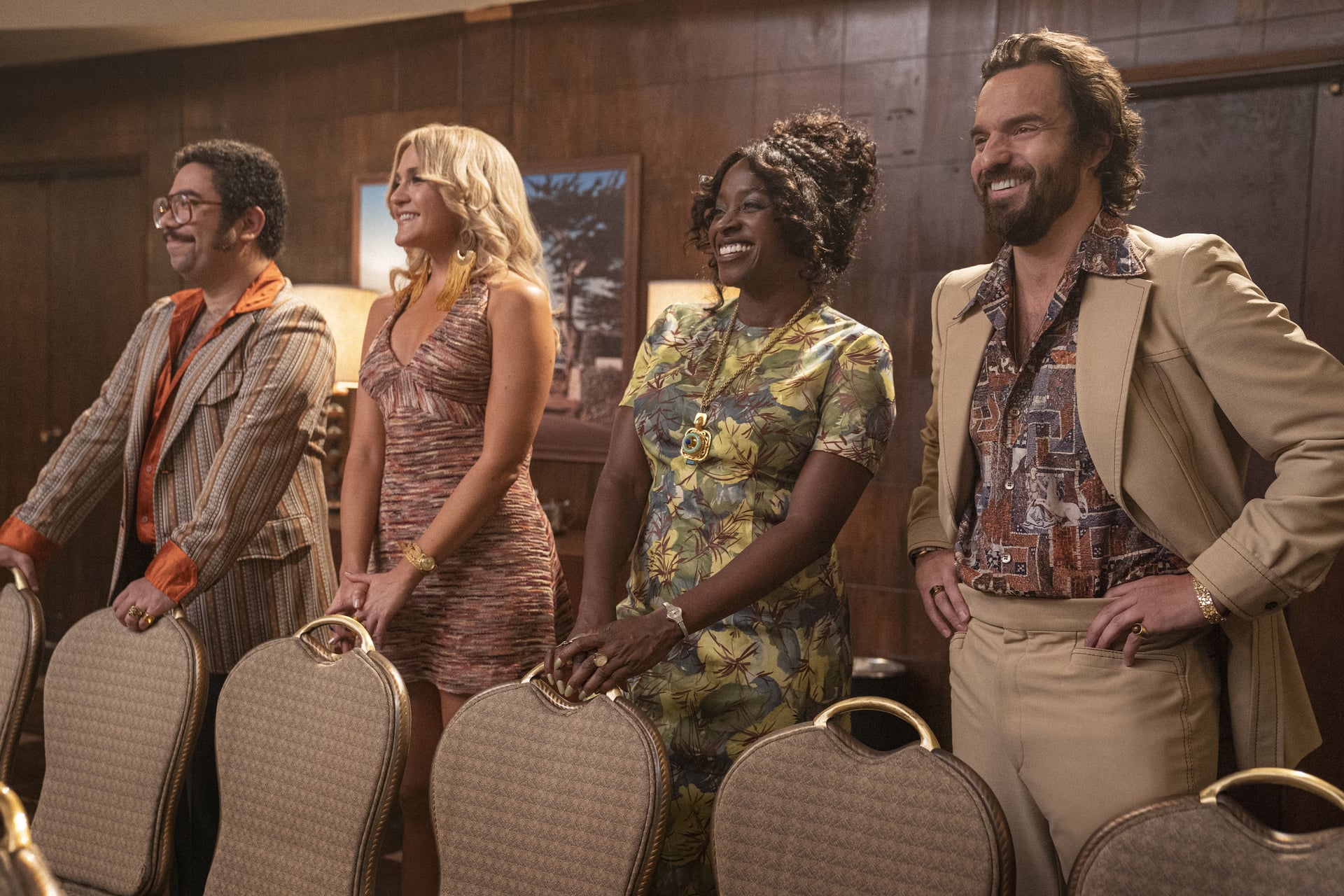 Image Source: HBO
HBO Max's freshman series "Minx" takes viewers back to the 1970s and the very beginnings of magazines centered around women's sexuality. The series centers around the exuberant young feminist Joyce (Ophelia Lovibond), who seeks to create a magazine focused on women's rights and dismantle the rigid gender norms of the 1970s. In an industry dominated by men, this proves to be difficult until she teams up with adult-magazine publisher Doug Renetti (Jake Johnson). Together, they work to create the first-ever erotic magazine targeted toward women.
"Minx" takes place during one of the most influential periods in history for feminism and sexual expression, but is it based on a true story? While "Minx" is not based on one singular story, it is inspired by real events of the 1970s.
Is Minx Magazine Based on a Real Magazine?
In the series, Joyce and Doug create Minx magazine, which is specifically for women's enjoyment and pleasure. According to show creator Ellen Rapoport, Minx is not based on one particular magazine but a handful. On The Hollywood Reporter's "TV's Top 5" podcast, she said, "I read something about one of these magazines, and it struck me immediately: these magazines in the 1970s were feminist magazines, which I had no idea about. It was a workplace that was populated by feminists and pornographers."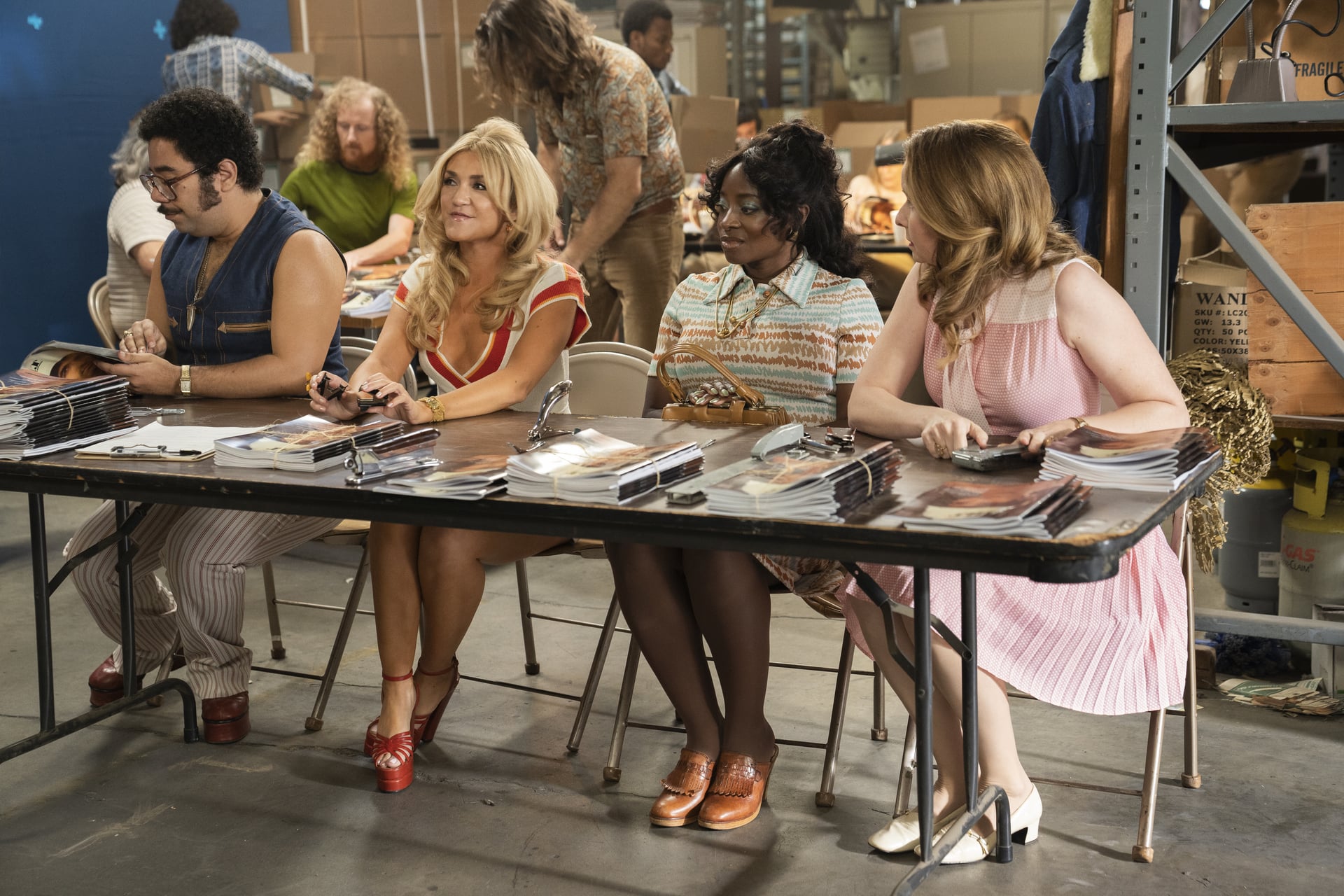 Image Source: HBO
Of the different magazines Rapoport may be referring to, pioneers in the 1970s included Suck, Playgirl, Viva, and, of course, Cosmopolitan. Suck, for instance, was an underground pornographic magazine founded in 1969 London. Dubbed "The First European Sex Paper," the magazine "celebrated free love and LGBTQ+ community," according to Newsweek.
Playgirl, a women-targeted competitor to the popular Playboy magazine, first launched in 1973 and featured lifestyle and celebrity news with male nudity sprinkled between. Ira Ritter, who served as Playgirl's publisher and VP of publishing during its peak in the 1970s, told Esquire, "Our goal was to treat women as people. Back then, they were sex objects [presumed to be] only interested in housekeeping or serving their man. We were a very threatening magazine for men."
These sex-positive, feminist-leaning magazines (among others) definitely serve as an influence for Minx and the characters that run it in the series.
Is "Minx" Based on a Real Time Period in History?
The backdrop for "Minx" is the 1970s as the sexual revolution, the second-wave feminist movement, and porn industry were all gaining traction in the United States. The sexual revolution was a radical movement in which both women and the LGBTQ+ community rejected societal norms and took their sexuality into their own hands. At the time, the "the sexual revolution was about female sexual empowerment," while for LGBTQ+ community, the sexual revolution was about sexual freedom to openly love whoever, whenever, according to PBS.
Alongside the sexual revolution, the feminist movement was also gaining popularity in the 1970s. Figures like Gloria Steinem, Alice Walker, and Dorothy Pitman Hughes were just a few of the prominent figures at the time. Feminism often clashed with the sexual revolution, and the growing popularity of porn during the decade further complicated the relationship between feminism and the sexual revolution, a conflict exemplified by "Minx" character Joyce, who originally intended to publish a feminist magazine but utilizes sex as a means to project her message.
While the characters of "Minx" are not solely based on real-life people, they are loosely inspired by the many figures and voices that were prominent at the time. The historical backdrop of the show, though dramatized and fictionalized at points, makes for an incredibly interesting watch and gives a small glimpse into the ideas that helped to revolutionize women's sexuality and the magazine industry for years to come.
Catch "Minx" on HBO and HBO Max, streaming now with new episodes airing on Thursdays.