Is Ryan Gosling in Netflix's Holidate?
Is Ryan Gosling Wandering the Freezer Aisle in Holidate or Do Our Eyes Deceive Us?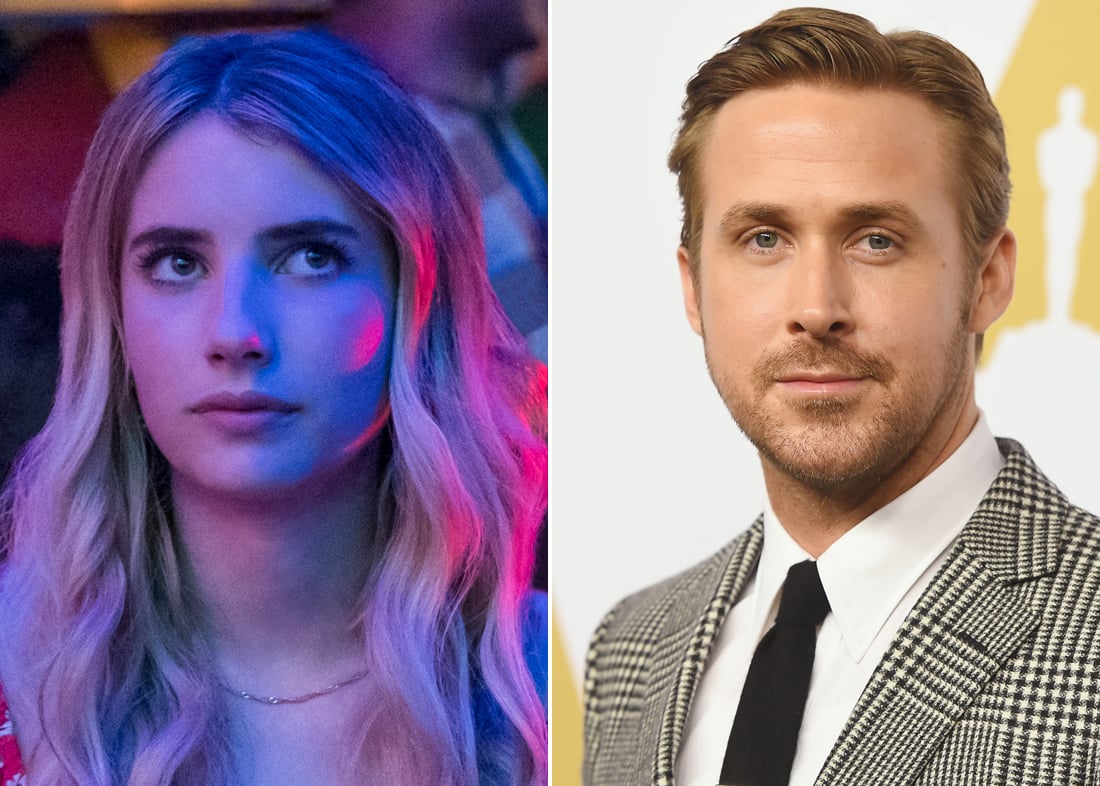 *Taps mic.* It's come to my attention that there's some discourse surrounding Netflix's new movie, Holidate. The film, which dropped on Oct. 28, centers on characters Sloane (Emma Roberts) and Jackson (Luke Bracey), who vow to be each other's platonic plus-one at every holiday gathering just to appease their meddling families. It's your typical "unexpected" love story, so what exactly is there to debate? Well, viewers are going back and forth on whether Ryan Gosling makes a subtle cameo.
Gosling is the topic of Sloane and Jackson's conversations throughout the movie, notably in a scene near the end. When Sloane and Jackson find themselves at odds in a grocery store, Jackson says, "I bet you money that if Ryan Gosling waltzed down this frozen-food aisle and offered to take you on the ride of your life, you would still say no, because you'd be too afraid to get on that train — the Ryan Gosling train." Sloane then responds, "You are so wrong. Ryan Gosling would never do his own shopping. He's way too cool for that!"
Amid her presumptuous outburst, an extra walks into the frame behind Sloane and takes a look at the frozen-food selection. It's hard to tell if it's actually Gosling since we only get a brief, blurry look at the unidentified person, but that certainly hasn't stopped viewers from speculating. "Just watched Holidate on Netflix which I enjoyed immensely, my fav moment being the argument in the supermarket bc that was deffo Ryan Gosling making an exquisite understated cameo in the background & I will not be convinced otherwise," one Twitter user wrote. However, another user seemed confident that the mysterious man isn't the La La Land star. "That's not Ryan Gosling in #Holidate - not his profile. Willing to bet money," they tweeted.
No one who worked on the film has spoken out about #GoslingGate yet, so all we can do is theorize for now. I, personally, am not seeing a strong enough resemblance, but for the sake of a really clever movie moment, I sure hope it's him.