Is There a Season 3 of Dead to Me?
Grab Some Wine: Netflix Has Officially Renewed Dead to Me For a Third and Final Season
Watch out! This post contains spoilers.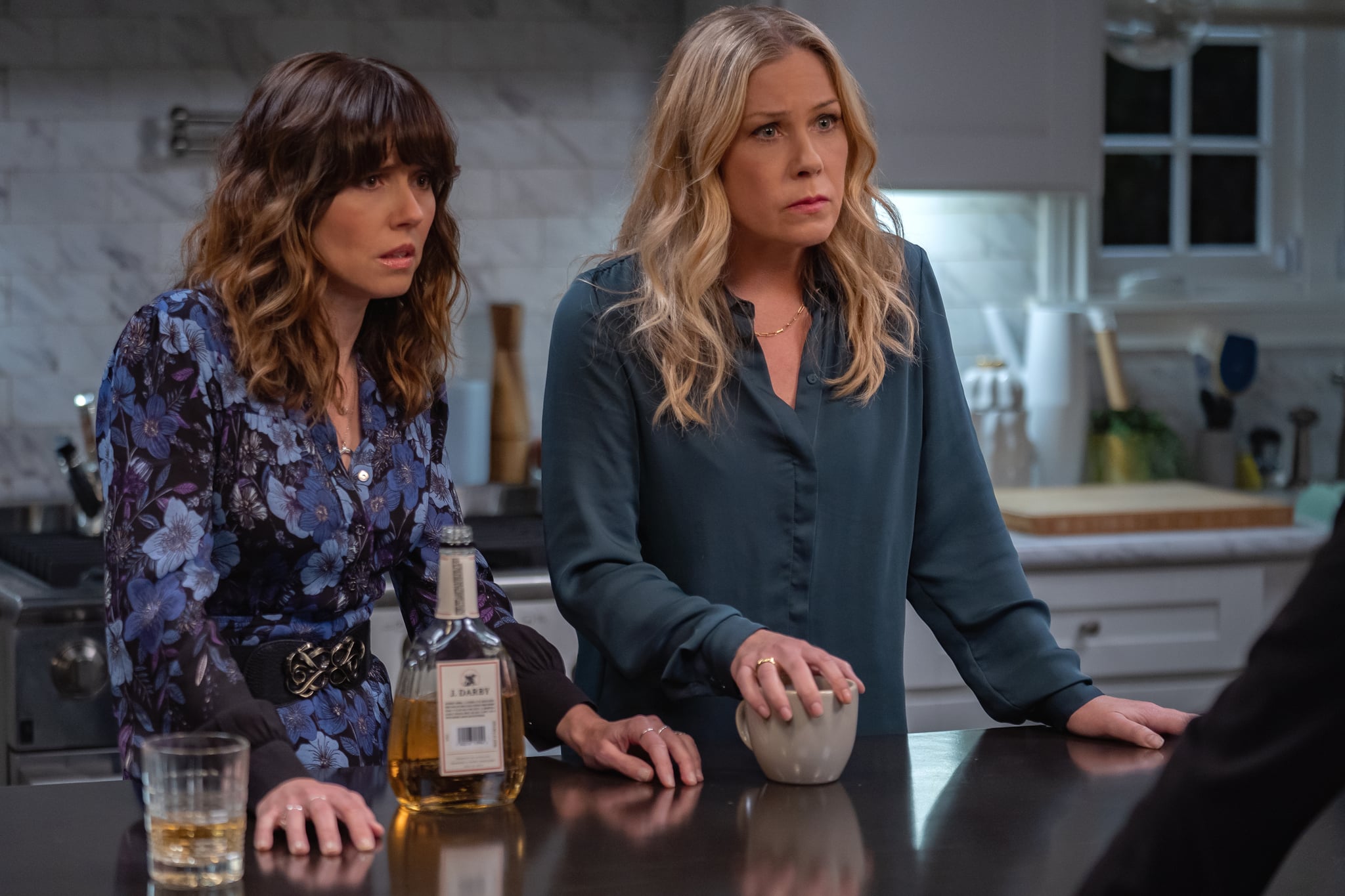 The second season of Netflix's Dead to Me tied up a few loose ends while creating a handful of new ones. Sure, we found out how Steve Wood really died, and the stop sign Jen has been fighting to get placed in Laguna Beach is finally up, but the impulsive decisions of Jen and Judy have opened up several boxes of chaos that everyone will have to deal with in the next season — which we are officially getting! On Monday, July 6, the streaming giant announced that Liz Feldman's dramedy has been renewed for a third and final season.
"From start to finish, Dead to Me is exactly the show I wanted to make. And it's been an incredible gift," Feldman said in the statement announcing the renewal. "Telling a story sprung from grief and loss has stretched me as an artist and healed me as a human. I'll be forever indebted to my partners in crime, my friends for life, Christina [Applegate] and Linda [Cardellini], and our brilliantly talented writers, cast and crew. I am beyond grateful to Netflix for supporting Dead to Me from day one, and I'm thrilled to continue our collaboration."
Thankfully, the show has already set up its next big drama: will Ben get caught for hitting Jen and Judy in the season two finale? In the last scene of episode 10, the two women are driving back home in a brand-new car when another vehicle slams into the driver's side at full speed, knocking Judy unconscious and hurting Jen. Ben is revealed to be the other driver, apparently driving under the influence — the camera pans to an empty bottle of whiskey beside him before he peels off. While both Jen and Judy seem to be gaining consciousness in the seconds after the crash, who knows how coherent either of them is after a hit like that! The next season will have to contend with the fallout from the hit, especially if either woman was able to see Ben's face amid the smoke.
Of course, there's also Steve's murder to be dealt with, which the finale also teases when a dog starts digging around where Jen and Judy buried him in the forest. If his body's been found, Detective Ana Perez is going to find it pretty difficult to ignore Jen's confession as they planned. We'll have to wait and see how the series wraps up all these major stories, but in the meantime, we're just happy to see that there's a little more life left in Dead to Me.