That Time Jason Momoa Fell From Heaven and Landed on Baywatch
Hawaiian-born Jason Momoa may look like he was born to walk around shirtless, and once upon a time, that was his job. Before starring on Game of Thrones as Khal Drogo and landing the role of Aquaman in DC's superhero franchise, Momoa was a regular on Baywatch Hawaii. (After careful consideration, I guess his parts do still require him to be shirtless most of the time.) Playing beach babe Jason Ioane was his first onscreen role ever, and he stayed with the show for two seasons until it ended in 2001. As a precautionary measure, I've rounded up several of his Baywatch Hawaii moments so we will never forget about this important period in American history.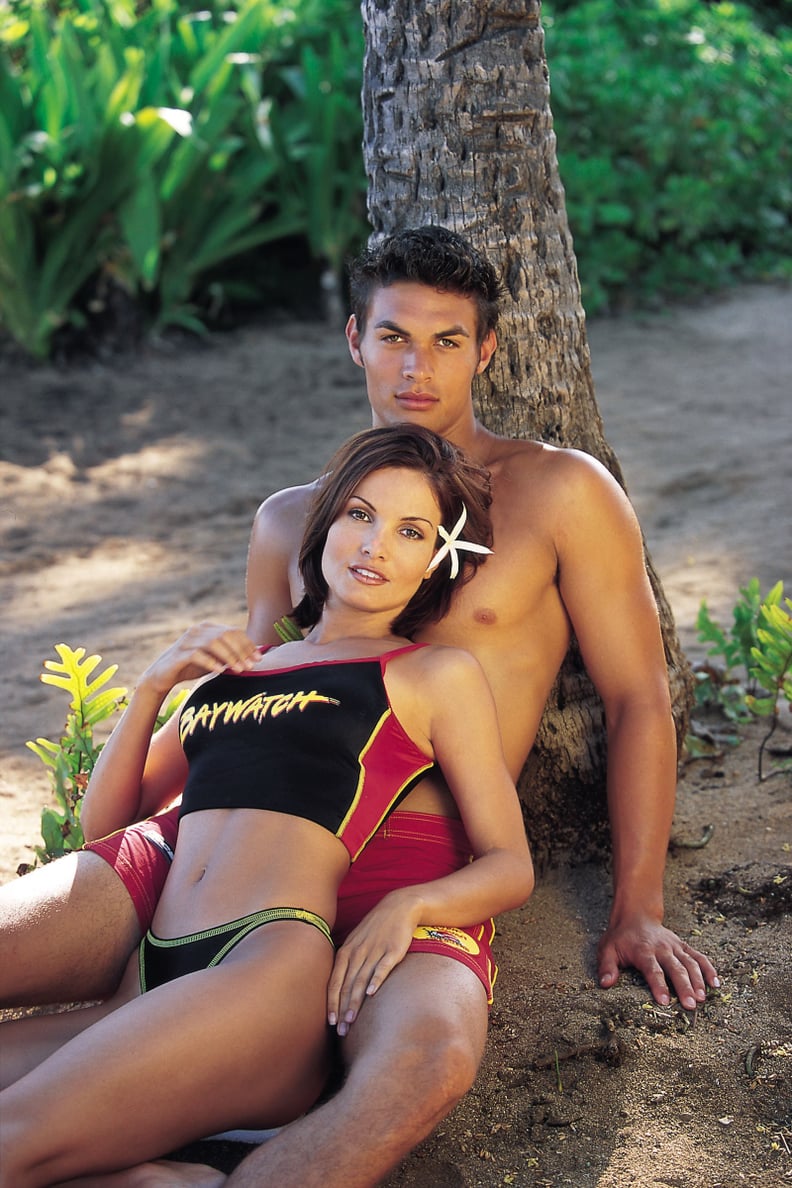 Here he is with some seven-episode floozy played by Alicia Rickter. Just kidding, I'm sure she was a very respectable character.