Javicia Leslie Shares First Photo as New Batwoman on The CW
The Masked Crusader Is Back — Javicia Leslie Dons the Batwoman Suit in a First-Look Photo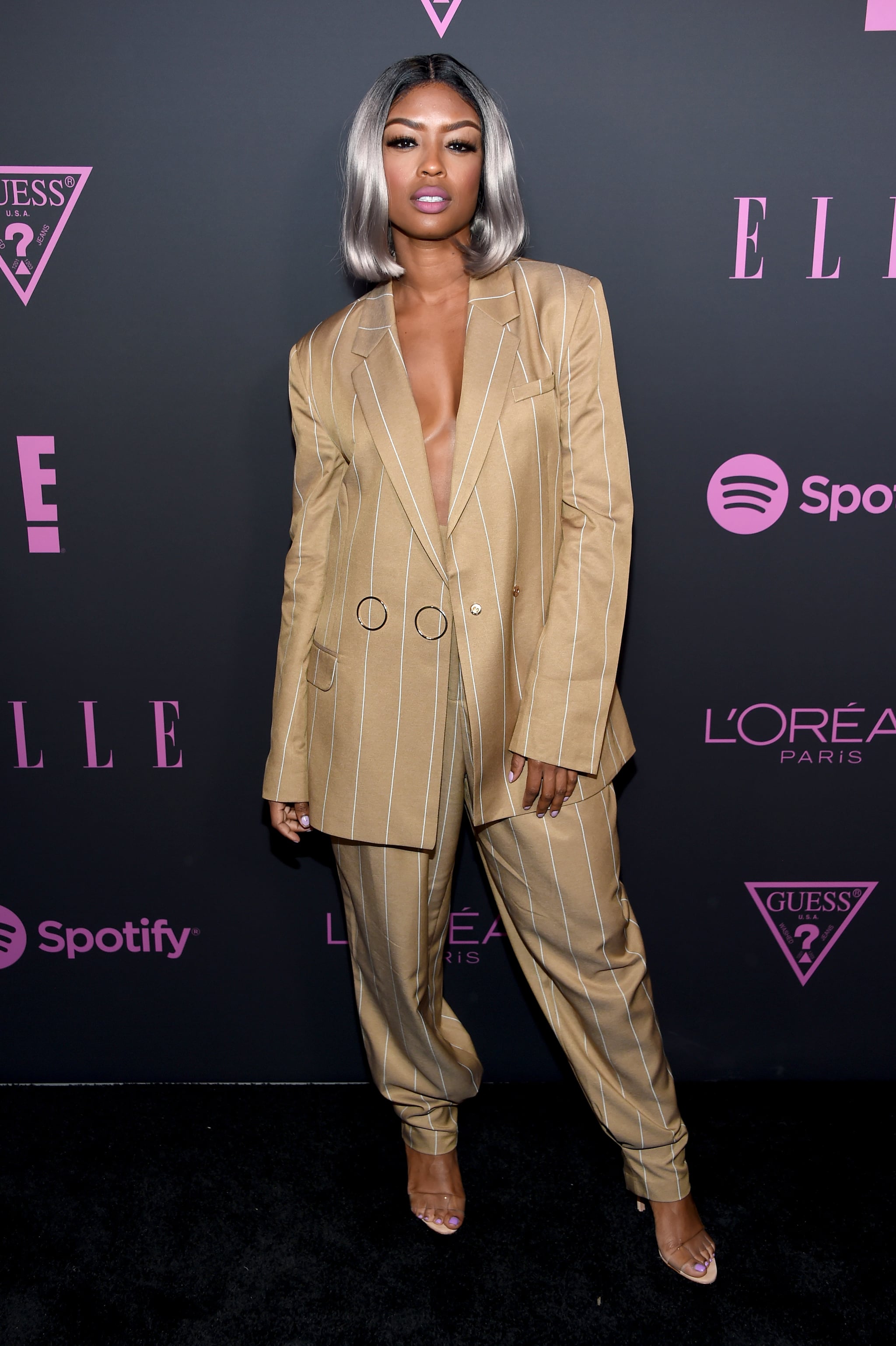 Image Source: Getty / Dimitrios Kambouris
DC fans, get ready for some crime-fighting fun, because Javicia Leslie has officially suited up as the title character for season two of The CW's Batwoman. On Sept. 25, the 33-year-old actress shared a first-look photo of her donning the heroic costume with the emblematic mask and a red wig. "Look out, Gotham, I'm suited up and ready to go . . . But just wait until Ryan Wilder puts her own spin on the Batsuit," Leslie captioned the post.
Leslie was first announced as Ruby Rose's Batwoman replacement in July. "I am extremely proud to be the first Black actress to play the iconic role of Batwoman on television, and as a bisexual woman, I am honored to join this groundbreaking show, which has been such a trailblazer for the LGBTQ+ community," Leslie said, according to Deadline. "For all of the little Black girls dreaming to be a superhero one day . . . it's possible!" she added in an Instagram post.
"For all of the little Black girls dreaming to be a superhero one day . . . it's possible!"
The news came two months after Rose announced she would not be returning to the show for a second season. "I have made the very difficult decision to not return to Batwoman next season," she said in a statement. "This was not a decision I made lightly as I have the utmost respect for the cast, crew and everyone involved with the show in both Vancouver and in Los Angeles."
Rose later opened up about her decision to leave the show in an interview with Entertainment Weekly, citing the taxing workload. However, she expressed her excitement over Leslie's casting. "I think she definitely knows what she's doing and she seems fantastic," Rose said. "I think that honestly, I was so proud and so happy when I was told who would be replacing me. I'm just really stoked and I'm definitely going to watch the next season as well and see how it all comes together."
Following Rose's exit, her Kate Kane character will be retired. Leslie will play a new character named Ryan Wilder, who is about to become Batwoman. A casting notice described Ryan as "likable, messy, a little goofy and untamed" and "nothing like Kate Kane." According to Ryan's backstory, she spent years as a drug runner who used bad habits to cope with a life full of pain. Ryan is an out lesbian, athletic, strong, and a dangerous fighter who doesn't fit the traditional superhero stereotype. While Rose's Kate will be missed, it sounds like Ryan is going to bring a whole new level of excitement to the series. Season two of Batwoman will premiere sometime in January, and you can bet we'll be waiting to see Leslie in action.